Image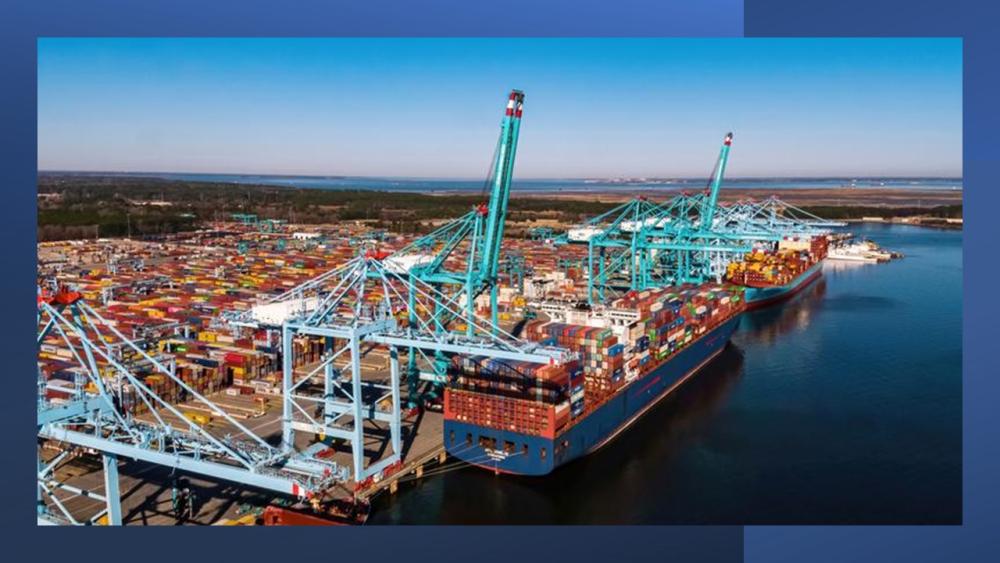 Event Details
When:
September 13, 2022 11:30 AM - 1:30 PM EDT
Where:
Location Name
Town Point Club
Add to Calendar
Overview
Body
John Asbury
, President and CEO of Atlantic Union Bankshares Corporation and Board Director, Virginia Port Authority
https://www.portofvirginia.com/
In 2019, CNBC ranked Virginia as the #1 state for business, and The Port of Virginia plays a key role in Virginia's ability to serve those businesses. In a larger sense, The Port of Virginia is doing everything necessary to become the U.S. East Coast's leading gateway for global trade for the next several decades, and to make Virginia the #1 place for businesses in the country.

According to an economic impact study conducted by the Mason School of Business at the College of William & Mary, 390,000 Virginia jobs – nearly ten percent of the state's resident workforce – are linked to port activity across our six terminals. Those jobs generate $23 billion in annual compensation and $2.1 billion in state and local taxes.
Between 2015 and 2025, the port will have invested $1.5 billion in its infrastructure – creating a network of six terminals that can handle any type of cargo. Dredges hit our waters in late 2019 and our deepening and widening efforts are in full swing. By 2024, we'll once again be the deepest port on the US East Coast with 55' channels and two-way traffic for the largest vessels calling our coast.

Our Mission
The Port of Virginia delivers opportunity by driving business to, and through, the Commonwealth.
Our Vision
The Port of Virginia's diverse talent, agile use of technology, and command of our ever-changing industry sets the pace for the supply chain of today, while plotting the course for its tomorrow.
Our Values
Innovation – We embrace challenges as opportunities. We leverage technology and experience to move our business and our industry forward
Helpfulness – We are dedicated to making a positive impact on the world. We offer assistance and are appreciative when it's accepted – and understanding when it isn't. We ask questions and offer our best solutions
Fortitude – We are clear in our intent, thoughtful in our approach, and professional in our execution
Accessibility – We build strong, enduring relationships with our customers by listening, fostering dialogue, and creating connections
Mindfulness – We drive business and deliver opportunities today while maintaining a clear vision for the future
Sustainability – We are responsible stewards of the communities in which we operate, the relationships we foster, and all of the resources entrusted to our care
Hosted by:
ACG
RSVP by:
RSVP Deadline
September 13, 2022 11pm