Image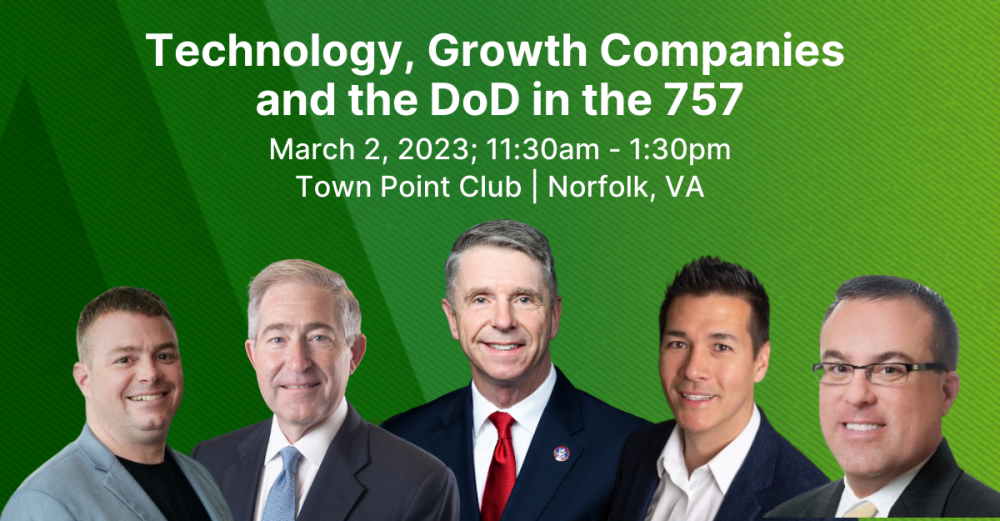 Event Details
When:
March 2, 2023 11:30 AM - 1:30 PM EST
Where:
Location Name
Town Point Club
Add to Calendar
Overview
Body
In years past, DoD led innovations such as the internet, GPS and many others, became enormous commercial economic drivers, vastly outgrowing any foreseen DoD application.  Indeed, the growth of Silicon Valley itself was fueled in its early years by Cold War research dollars from the US government.  In recent decades however the Defense Industrial Base has evolved into something that looks much different.
In fact, according to a Government Accountability Office report in October 2021, nearly 20,000 small businesses have been pushed out of the Defense market in the last decade alone.  Reasons for this are varied but working for the DoD and federal government can be a complex and burdensome endeavor.
Taken in isolation, these two phenomena might suggest the US DoD is at risk of isolating and 'stove-piping' itself as an industry from the broader economy.  While government and military leaders are actively seeking solutions to reverse these trends, private business leaders and capital providers in the lower middle market are continuing to take risks in the spirit of early Silicon Valley companies. The 757 is well positioned to capitalize on this today. 
Join us for a vibrant discussion about the intersection of DoD spending and privately held enterprise growth.  You'll hear from:
CEOs who have successfully leveraged the DoD needs and the private sector to grow their businesess in the recent economic environment,
A leading investment banker focused on the DoD sector, and;
Congressman Rob Whitman, of Virginia's 1st District, currently serving on the House Arms Services Committee and Committee on Natural Resources.
Event Secondary Body
Thank you to our Sponsor!
Image
Hosted by:
ACG