Image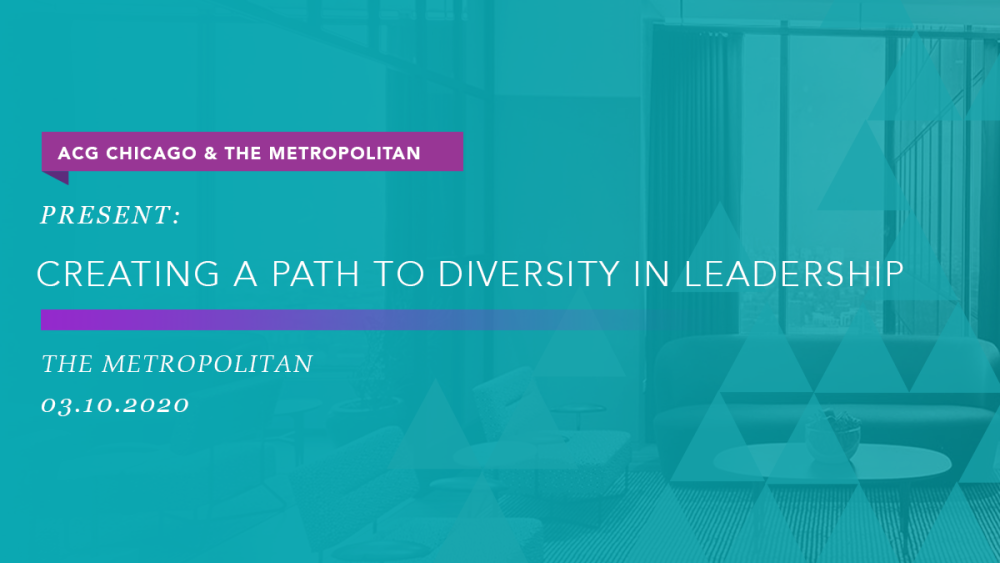 Event Details
When:
March 10, 2020 11 AM - 1 PM CDT
Where:
Location Name
The Metropolitan
Add to Calendar
Overview
Body
There's been a lot of talk about companies diversifying their leadership teams. But who's actually doing it? And how?
At our 2020 Women's Luncheon, you'll hear from a panel of executives who are making bold strides on this front. Representing top Chicago companies, they'll share how they are working to develop women leaders and truly move the needle in creating a more diverse workplace culture.
Moderating the panel will be Kate Bensen, CEO of The Chicago Network, a group of 500 of the city's most senior women leaders. In 2019, The Chicago Network launched an Equity Pledge, which aims to achieve 50% representation of women in leadership positions throughout Chicago organizations by 2030.
The groundswell and best practices generated by the Equity Pledge will provide the backdrop for a dynamic discussion on March 10. No matter where you are in your career path, you'll benefit from the insights and information shared.
Save your seat — register today!