Image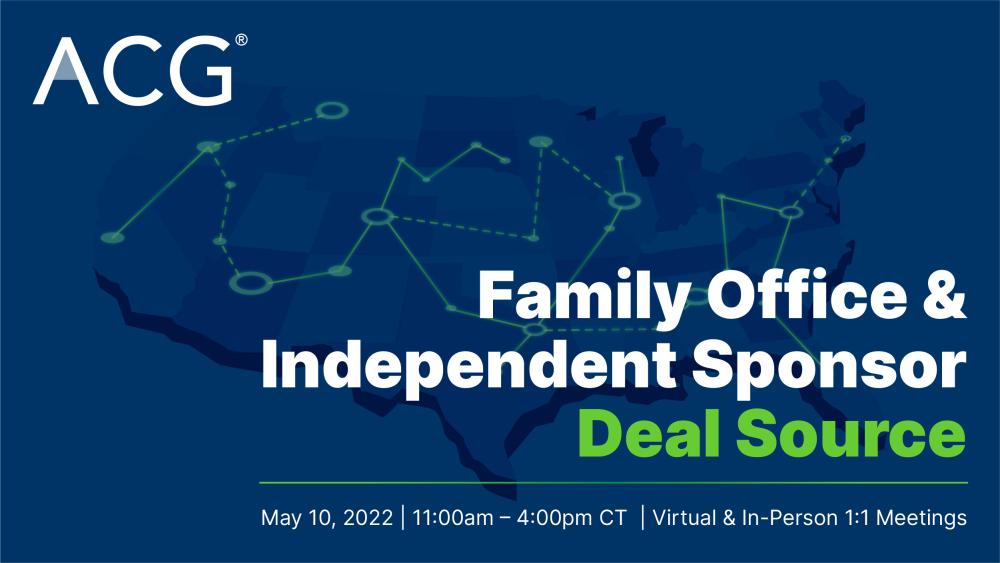 Overview
Body
Are you a Family Office or Independent Sponsor? This DealSource is for you!
ACG is excited to be hosting pre-arranged 20 minute virtual 1:1 meetings between Family Office Groups and Independent Sponsors using ACG Access, a virtual meeting platform. Going virtual using this software will give firms the unique opportunity to meet with others all over the globe!
Who should attend?
Family Office: Investment professionals who are actively allocating capital to third party managers in order to make direct investments in private companies.
Independent Sponsor: Capital group or individual seeking equity partners in order to make majority or minority direct investments in private companies.
Please note: This event is specially crafted for the two groups of people listed above. The registration list for this event will be monitored, and ACG has the right to cancel the registration of attendees who do not fall in one of the above categories.