Image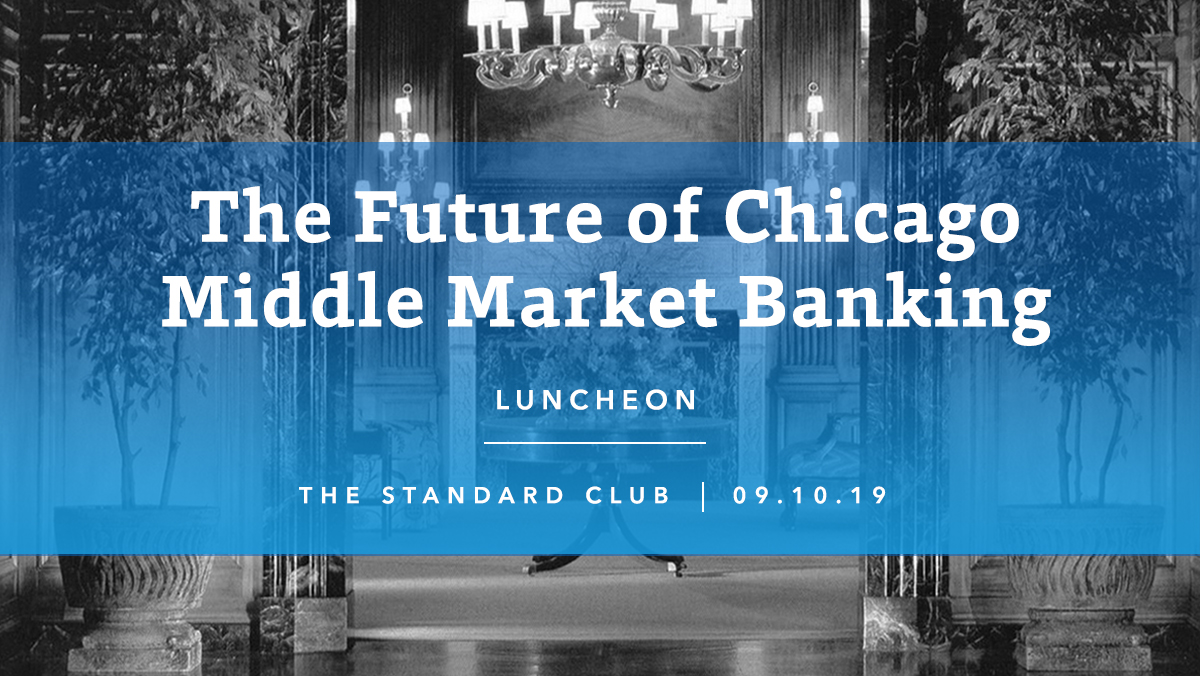 Event Details
When:
September 10, 2019 11:15 AM - 1:15 PM CDT
Where:
Location Name
The Standard Club
Add to Calendar
Overview
Body
Join ACG Chicago for an in-depth Q&A session with two legendary leaders in Chicago Middle Market finance: Norm Bobins, Vice Chairman of CIBC US Region and Ed Wehmer, Founder, President and CEO of Wintrust. As executives with two of the leading middle markets banks, both Bobins and Wehmer will describe the trajectory of the banking business in Chicago as well as what to expect in the decade to come.  

Who will survive? Who will lend? What will become of the smallest or largest of banks in the market? How will these two middle market banks compete with the growing non-banking middle market sources of credit? How will the challenges in Illinois and Chicago affect their institutions, and middle market financing in the region? Get your inquiries answered at The Future of Chicago Middle Market Banking, an exclusive ACG Chicago networking luncheon.
Sponsors