Image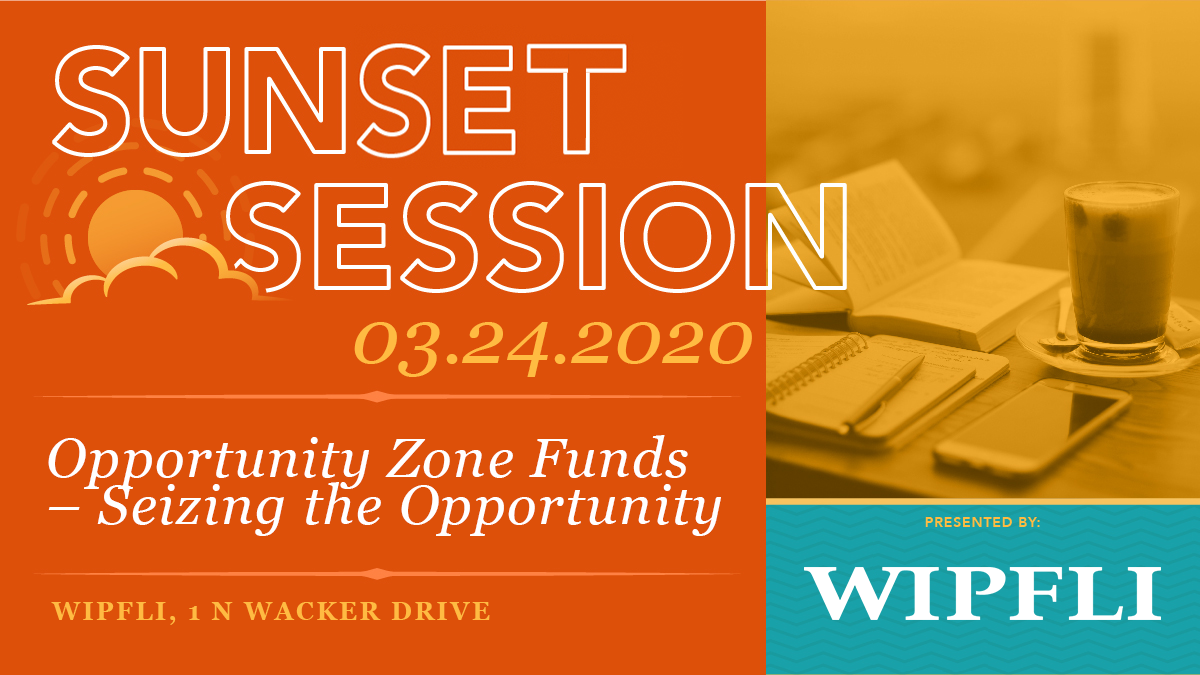 Event Details
When:
March 24, 2020 4 PM - 6:30 PM CDT
Where:
Add to Calendar
Overview
Body
Opportunity Zone Funds – Seizing the Opportunity
With over 50 million people living in economically distressed areas, the purpose of opportunity zones is to connect low-income communities with capital investments to promote economic growth. As an investor, you can take realized capital gains and reinvest them into qualified opportunity funds (QOFs) — gaining access to three big benefits:
• Tax Deferral
• Step-Up Benefits
• No Capital Gain Tax on Appreciation
QOFs generally can invest in real estate and operating businesses and meet the requirements to qualify for these benefits. Investors just received a lot more clarity and certainty as the U.S. Treasury Department and the IRS finalized the tax regulations in December 2019, making now a great time to start investing.
Join us to learn more about the program, some of the tax rules, and how you can take advantage.
Sponsors