Image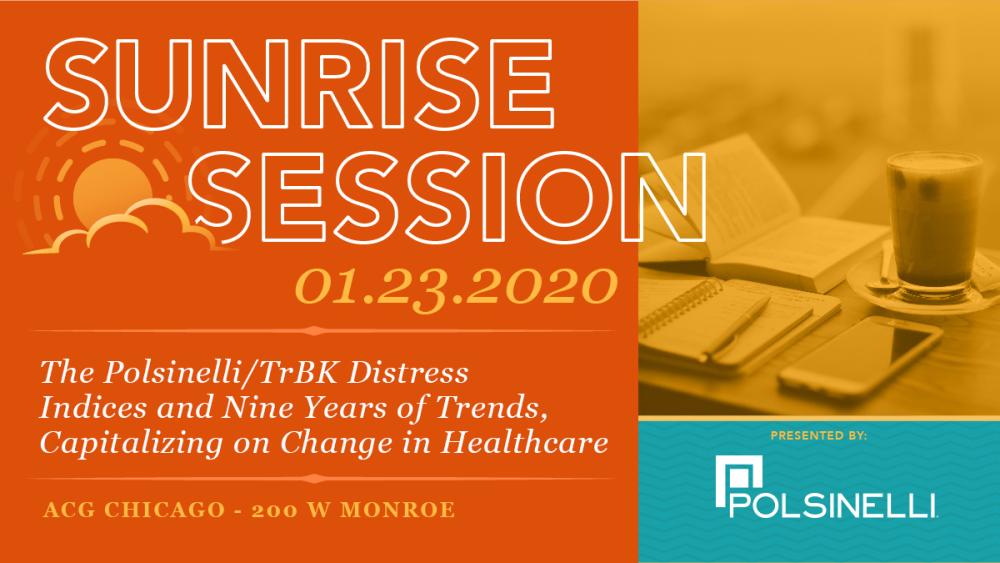 Event Details
When:
January 23, 2020 8 AM - 10 AM CST
Where:
Location Name
ACG Chicago
Add to Calendar
Overview
Body
The Polsinelli/TrBK Distress Indices and Nine Years of Trends, Capitalizing on Change in Healthcare
Event Secondary Body
Polsinelli lawyers from Chicago, Nashville and New York will present the historical and current findings from the Polsinelli/TrollerBK Distress Research Indices. The indices were developed as a way to track business distress on Main Street before it may show up on Wall Street, to help give businesses new information for plotting their economic strategies, and to give insight into potential acquisition opportunities and sectors. Our presenters will discuss general trends in distress over the past several years and the methodology of the indices. In addition to the index tracking general US economic distress, the panel will also present detailed findings regarding the recent rise in distressed healthcare filings and follow-ups on the causes of distressed health care.
Hosted by:
ACG
Sponsors