Image
Event Details
Overview
Body
Representing nearly 200,000 American companies in every industry nationwide, the U.S. middle market is an engine driving economic growth. With annual revenues ranging from $10 million to $1 billion, middle-market firms collectively generate one-third of U.S. private sector. But how did they fare in the fourth quarter of 2018?
Join ACG to hear Tom Stewart, executive director of the National Center for the Middle Market, discuss the recent release of the 2018 fourth quarter Middle Market Indicator. He'll share what it shows and means for middle-market businesses, and those that work with them.
The webinar will cover:
How are these firms currently performing in terms of revenue growth and job creation?
Are they planning to hire? What is their future outlook? Challenges? What is the economic outlook for the middle market?
Year-over-year middle-market trend data compared to small and large firms.
Participants will have the opportunity to ask questions during the webinar. 
Speakers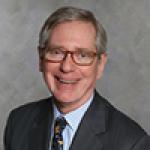 Tom Stewart
Executive Director
National Center for the Middle Market