Image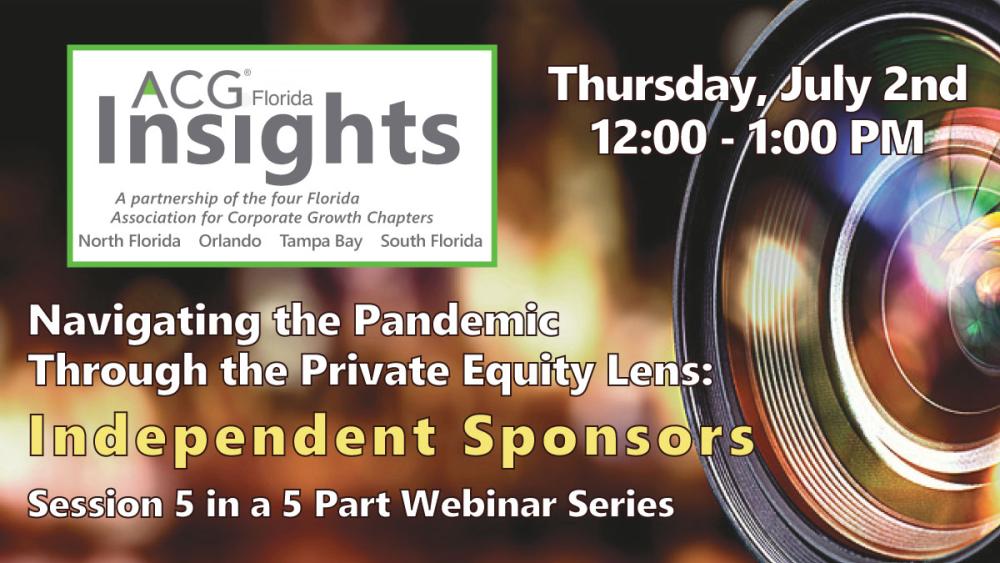 Hosted by:
ACG

Chapter

Florida Capital Connection
Event Materials
Event Materials
How Has the Pandemic Affected Independent Sponsors' Access to Capital?

Join us for a lively discussion from capital providers' and independent sponsors' perspectives:
How has the pandemic changed the way capital providers think about supporting independent-sponsor deals and the way independent sponsors communicate with capital providers?
Has the pandemic caused deals to be harder and take longer to close? If so, what needs to happen before we can return to a more normal timeline?
What is the outlook for independent sponsors in the near, intermediate, and long terms?