Image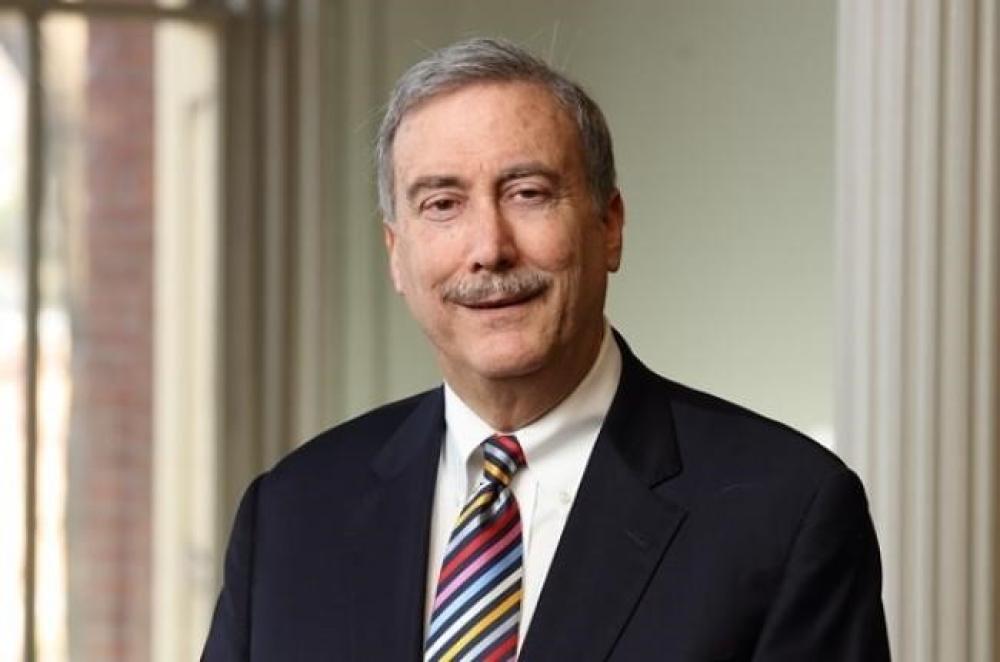 Overview
Body
Mastermind behind "Sabato's Crystal Ball," one of the most accurate election forecast sites on the web
NY Times best-selling author who is a regular political commentator on CNN, MSNBC, Fox News and other networks 
Customized presentation to the ACG Mid Atlantic Deal Community with Q&A from registrant questions sent in advance on current political races
Join ACG Maryland in conjunction with ACG Charlotte, National Capital, Raleigh and Richmond for a dynamic event with Dr. Larry J. Sabato on Tuesday, October 13 at 8:30 a.m.EST.  Dr. Larry J. Sabato will look at the current
political landscape, how it has changed, and how it will shape elections in the future. He will then turn his Crystal Ball to November 2020 and discuss the outlook for the House, Senate, and presidential elections.
Dr. Larry Sabato is a New York Times bestselling author, recipient of three Emmy awards, and one of the nation's most respected political analysts. He is the professor of politics at the University of Virginia and the founder and director of the U.Va. Center for Politics.
He is the author of the recent book TRUMPED: The 2016 Election That Broke All the Rules, which explores the 2016 election and its shocking outcome. Dr. Sabato is the author or editor of two dozen books on American politics and appears multiple times per week on national and international news including FOX, CNN, MSNBC, and CNN International. A Rhodes Scholar, Dr. Sabato has taught over 20,000 students in his 40-year-career, and the University of Virginia has given him its highest honor, The Thomas Jefferson Award.
Dr. Sabato heads up Sabato's Crystal Ball, which has won numerous awards. The Pew Charitable Trust recognized the Crystal Ball as the #1 leader in the field of political prediction, and The Daily Beast designated it as one of the top political sites on the web.
He has received three Emmys for the PBS television documentaries "Out of Order," which highlights the dysfunctional U.S. Senate, "The Kennedy Half-Century," which examines the life, assassination, and lasting
legacy of President John F. Kennedy, and "Feeling Good About America," which looks at the 1976 presidential election. 
Dr. Sabato is very active on social media. His Twitter feed (@LarrySabato) was named by Time magazine as one of the 140 best. Additionally, you may keep up with Dr. Sabato and the UVA Center for Politics on LinkedIn: https://www.linkedin.com/company/uva-center-for-politics
NOTE:
1)The Zoom invitation for this event will be emailed to all registrants the day prior to the event, Monday, October 12.
2) All questions for Dr. Sabato must be sent in advance to: goodpolitics@virginia.edu. Please put "
ACG

Sabato Q&A" in the subject line. Given the expected size of the webinar audience, live questions cannot be taken.
 Following Dr. Sabato's presentation and Q&A
there will be virtual networking in breakout rooms among all five ACG Chapters
from 9:00 a.m. -10 a.m. EST