Image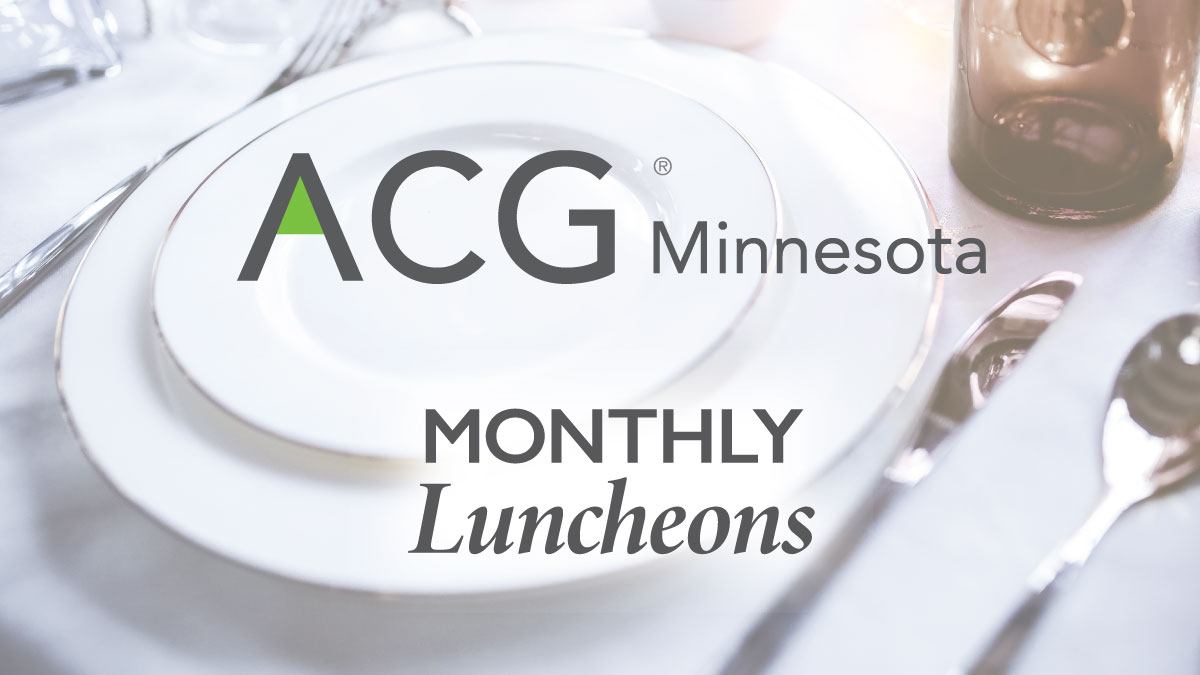 Event Details
When:
March 17, 2020 11:30 AM - 1 PM CDT
Cost:
$35 - $75
Where:
Add to Calendar
Overview
Body
Join us Tuesday, March 17th at Windows on Minnesota for our monthly luncheon, Growing Your Brand featuring Dick Enrico. 
As a serial entrepreneur, Dick Enrico has started more than 25 companies, some failed and some didn't. We all know him from 'why buy new when slightly used will do'... and it certainly did. Join us as we hear from Dick on the challenges and successes he has experienced through the years.
Come at 11:30 for networking, the speaker begins at noon. 
Your ticket includes the talk, lunch, and networking.
Our official hashtag for the event is #ACGMNLunch
Member price $35 | Non Member price $75
Speakers
Dick Enrico
Former businesses: More than 20, including car phones, smoking cessation, credit issuance, Scarpelli's restaurant, stereo store and 2nd Wind Exercise Equipment.
Current businesses: Directional Marketing Signs, which places digital ads in public restrooms.
New business: 2nd Shade Patio Furniture, 15102 Minnetonka Industrial Blvd., Minnetonka. Additional locations being considered in Maple Grove and Woodbury.
Family: Enrico grew up in Chisholm, Minn., with two siblings. His late brother Roger was CEO of PepsiCo.
Education: High school diploma. Sold cookware door to door for 15 years after graduation.
His longtime banker, Brad Krohn, now retired from Business Bank in Minnetonka, said Enrico is a true entrepreneur. "He always did what he said he was going to do," Krohn said. "He comes across as a gangster, but he's extremely honorable."
Enrico calls himself an "occupational opportunist" and founded more than 20 wildly different enterprises throughout his turbulent career, including door-to-door sales of pots and pans, storage sheds with thatched roofs, water beds, parking lot striping services and vending machines.
Most of the businesses failed, but Enrico struck gold in 1992 with 2nd Wind, a venture he initially funded by selling his 1986 Corvette for $15,000. In 2015, he sold the company to Johnson Health Tech, a Taiwanese firm that has its U.S. headquarters in Cottage Grove, Wis.
Event Materials
Event Materials
Use #ACGMNLunch to talk about our event on social media
By registering for this event I agree to be photographed, recorded and/or videotaped by ACG Minnesota and its agents in connection with ACG events when appropriate.
Cancellation and Refund Policy: A full refund will be given for cancellations made the Thursday prior to the luncheon. No refunds will be given after this date.