Image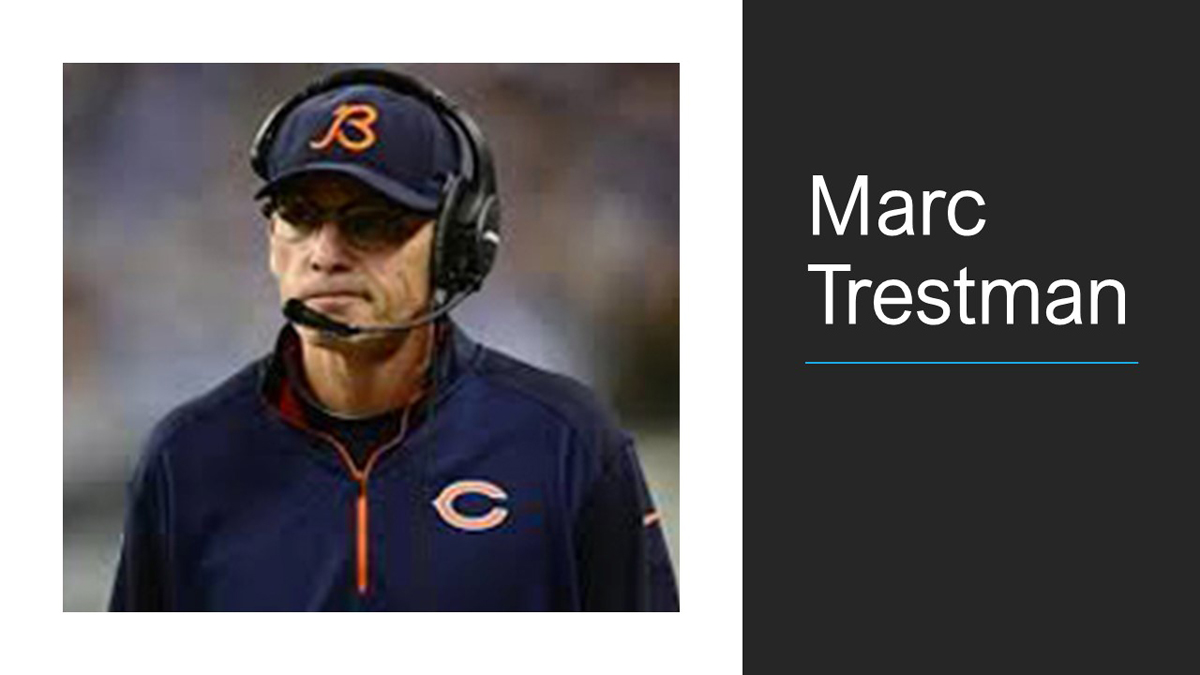 Overview
Body
This regional event is being hosted in conjunction with ACGs Charlotte, Maryland, Raleigh and Richmond.  
Marc Marlyn Trestman is an American football and Canadian football coach who was the head coach and general manager of the Tampa Bay Vipers of the XFL. He was also recently head coach of the Toronto Argonauts of the Canadian Football League, and served as the head coach of the Montreal Alouettes of the CFL and Chicago Bears of the National Football League. He led the Alouettes to two consecutive Grey Cup championships and was named CFL Coach of the Year in 2009. He played college football as a quarterback for three seasons with the University of Minnesota Golden Gophers, and one season at Minnesota State University Moorhead.
For more than three decades now, Marc has been on a football odyssey of sorts in which he has coached with eight NFL franchises, two NCAA Division I programs, and another in the Canadian Football League, where he won a Grey Cup championship in 2009 as the head coach of the Montreal Alouettes. Along the way, Marc has seen the best and worst of times as it relates to winning and losing at the highest levels of the game. Through his associations and friendships with countless coaches and players, he has amassed a travelogue of life lessons that will not only capture your imagination, they will change your perspective and outlook on life. Mixed in between Marc's unique ideologies and philosophies on team-building, trust and leadership, are anecdotes, quotes, funny stories, and nuggets of wisdom which provide a unique insight into the secrets of his success. Marc's passion for helping others to be the best that they can be is a message that resonates in the locker room as well as in the board room. With it, he shows that through hard work, commitment and a positive attitude, you can overcome any obstacle or adversity in life and truly... persevere.
Hosted by:
ACG
RSVP by:
RSVP Deadline
June 10, 2020 11pm