Image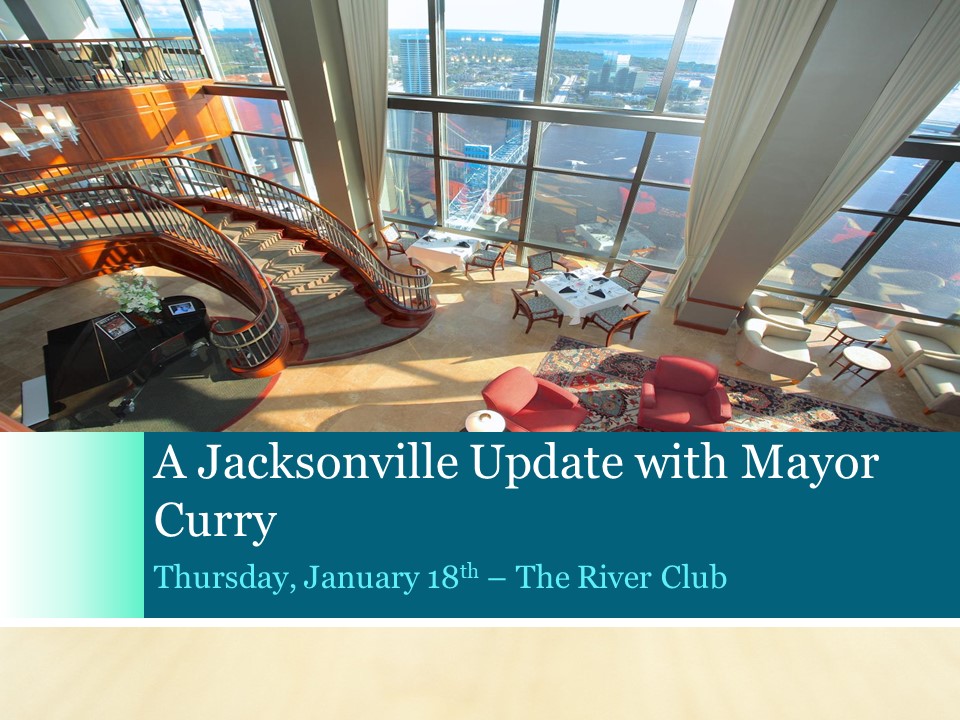 Event Details
When:
January 18, 2018 11 AM - 1 PM EST
Where:
Location Name
The River Club
Add to Calendar
Overview
Body
Mayor Lenny Curry is the 44th Mayor of Jacksonville, Florida and was sworn in on July 1, 2015. Lenny Curry is a native Floridian, husband, father and Jacksonville business owner. He is a Summa Cum Laude graduate of The University of Florida. From 1994 to 2002, he practiced as a Certified Public Accountant at PricewaterhouseCoopers, where he was a Senior Manager in the firm's Jacksonville office.
Speakers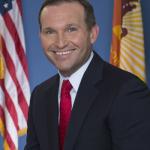 Mayor Lenny Curry
In 2002, he co‐founded a Jacksonville-based professional services firm, ICX Group Inc. (ICX), providing finance and accounting consulting, executive recruiting, and staffing services. He served as the CEO of ICX and has co‐founded sister companies that provide various information technology consulting and managed technology services.  
Prior to being elected, Lenny Curry had always been involved in a number of local and state civic organizations. He is a past Chairman of the Republican Party of Florida and a South Jacksonville Rotarian. He has served as a Jacksonville Symphony Association Board member, a Southside United Methodist Church Finance Committee member, and as a "Bigs in Schools" big brother with Big Brothers/Big Sisters. He was a Jacksonville Housing Commission Board member, a Commissioner of the Florida State Boxing Commission, and a Junior Achievement Board member.
Lenny Curry and his wife Molly live in Jacksonville where they are raising their three children; Boyd, Brooke, and Bridget. Their children attend Jacksonville public schools, and Molly and Lenny are active members of the school community. Lenny and his family attend the Southside United Methodist Church.