Image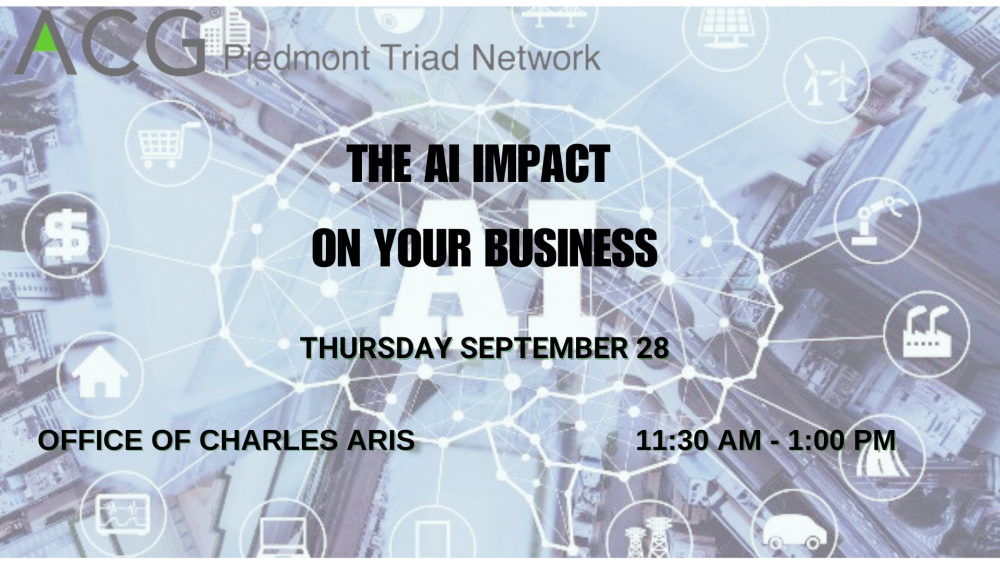 Event Details
When:
September 28, 2023 11:30 AM - 1 PM EDT
Where:
Location Name
Office of Charles Aris
Add to Calendar
Overview
Body
The adoption of AI technology in mid-market businesses is on the rise, with more and more businesses realizing the numerous benefits that AI can provide. AI can help businesses streamline operations, improve decision-making, and enhance customer experience.
But how exactly do you do that? How do you decide which tasks are best suited to AI, how do you introduce AI to your existing workforce and your clients? What are the economics and when do you know it is worth the investment? And, isn't AI changing every day? Helping us decipher the path to follow when studying AI is the theme of our September 28 panel. Join us to learn how these experts look at AI; where it fits now, and where it will fit in the future.
Panelists:
Peter Amidon – CEO, Maui Insights
Peter Amidon uses the power of generative AI to help his clients (1) better run their businesses through enhanced analysis, product development, content creation as well as (2) deliver stronger services and offerings to their customers.
Laura Dezarn – CIO – Truliant Federal Credit Union
Laura joined Truliant in 2018 as Vice President of Information Technology. Her technology-services experience spans three decades and a wide range of industries including sixteen years in the financial services industry.
Daniel Englebretson – Co-founder, Khronos
Daniel runs a ChatGPT user group as well as a marketing agency that leverages AI/LLMs in its day-to-day operations.
Dr. Lakshmi Iyer – Professor Information Systems & Supply Chain Management, UNCG
Professor and Department Head, Information Systems and Supply Chain Management Department, Bryan School of Business and Economics, University of North Carolina Greensboro
Moderated by: Andy Harding, Chief Development Officer, Bernard Robinson
Member - $45
Non Member - $75
DUE TO HIGH DEMAND, PRE-REGISTRATION IS REQUIRED. WE ARE UNABLE TO ACCOMMODATE WALK-INS.
Hosted by:
ACG

Chapter

Piedmont Triad Network