Image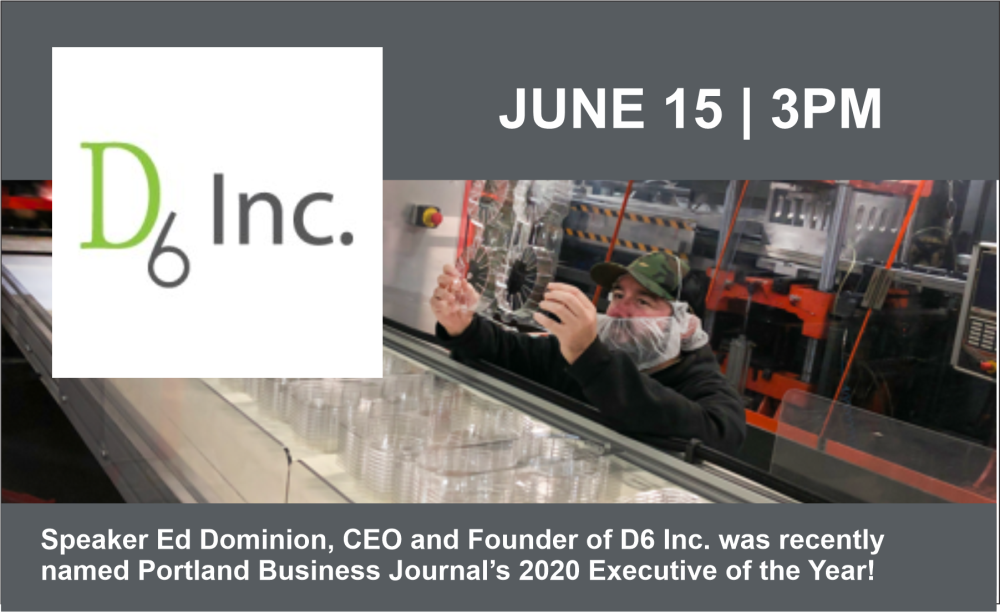 Event Details
When:
June 15, 2021 3 PM - 4:15 PM PDT
Where:
Add to Calendar
Overview
Body
VIRTUAL EVENT
D6, Inc. Update

Join us as Ed Dominion, CEO and Founder of D6 share conquering the challenges of the recycling industry, an update on their N95 approval status, and lessons learned.
D6 is the fastest design-to-shelf packaging manufacturer in the world. They have built the leanest, fastest manufacturing ecosystem possible. From first concept to production distribution, every step is built for speed. Some of you may remember hearing Ed last May when he spoke to us about his company's quick pivot to designing and manufacturing face shields and N95 masks at the beginning of the pandemic. We thought it would be great to hear from Ed a year later.
Ed was recently named the Portland Business Journal's 2020 Executive of the Year.
A link to the webinar will be emailed to all registrants the day prior to the event.
Hosted by:
ACG
RSVP by:
RSVP Deadline
June 15, 2021 11pm