Image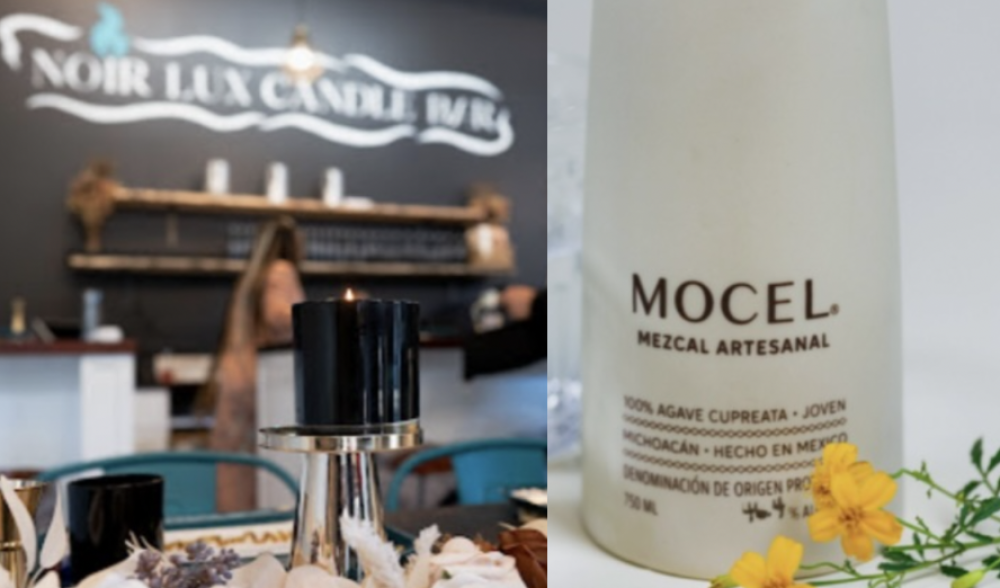 Event Details
When:
November 30, 2022 4 PM - 6 PM PST
Where:
Location Name
Noir Lux Candle Bar, 3020 Warren Pl, Seattle, WA 98121
Add to Calendar
Overview
Body
Join ACG Seattle Makers for a Holiday Celebration at Noir Luxe Candle Co. in Belltown for an opportunity to network with other like-minded women professionals while pouring your own custom candles and sipping Mocel Mezcal. Festivities take place on Wednesday, November 30 from 4:00 pm - 6:00 pm. Please arrive by 5:00 pm if you would like to pour a candle. Space is limited, register today!
About Noir Luxe Candle Co:
Noir Lux Candle Co. was founded by Colina Bruce as a black-owned, woman-owned business centered around self-care, good vibes, and nostalgia. Noir Luxe's candle bar provides the opportunity for guests to choose their vessels and fragrances to curate their own custom candles.
About Mocel Mezcal:
Mocel Mezcal was founded by two sisters, Rosalinda and Elizabeth, who embrace their heritage as daughters of immigrants from Michoacán, Mexico. Mocel embodies the idea spirits should be made with simple ingredients, crafted in small-batches to capture the superior flavors from those ingredients and designed to connect and share with the people around you.
About That Brown Girl Cooks!:
Chef Kristi Brown spooned her way through the culinary industry for the past 28 years, opening That Brown Girl Catering (TBGC!) in 1996. In 2012, Chef Kristi, lovingly referred to as Chef Goddess, re-imagined her business as That Brown Girl Cooks!, a food, culture, and community organization. Chef Kristi has now added to her legacy with the opening of COMMUNION Restaurant & Bar. Since opening in December of 2020, COMMUNION has garnered much acclaim including CONDE NASTE: 12 best new restaurants in the world; NY TIMES The 50 places in America we're most excited about right now.."; Seattle Met's Restaurant of the Year; Seattle Eater's Best New Restaurants; and Chef Kristi was named in Seattle Magazines 2021 most influential people. A purpose powered by her mantra, "Everybody's Gotta Eat!" Chef Kristi builds community through the cultivation of fresh food and fine cooking.
 
Space is limited so register early and guarantee a spot!
-------------------------- 
The ACG Makers facilitates connections between women leaders in the deal making community. This group of dynamic professional advisors and corporate leaders offers a unique opportunity to share experiences, offer career support, inspiration and mentorship, and grow your professional contacts.