Image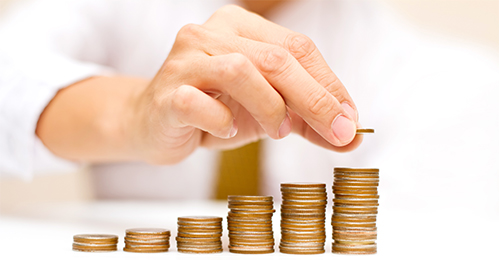 Event Details
When:
February 13, 2019 5 PM - 7:30 PM PST
Where:
Location Name
Washington Athletic Club - Crystal Ballroom
Add to Calendar
Overview
Body
Join ACG Seattle on Wednesday, February 13th as we hear from an outstanding panel on the New and Expanding Sources of Capital at the Washington Athletic Club in Seattle.
Event Secondary Body
In an environment of plentiful capital, an increasing number of investors are seeking to differentiate themselves with unique structures and investment mandates. Hear our panel of investors from various sources of creative capital discuss their approach to creative deal structures for shareholder liquidity and growth capital.    
PANEL FEATURES:
Hugh Campbell, Managing Director, Cascadia Capital 
Hugh Campbell is a Managing Director of Cascadia Capital.  He leads mergers & acquisitions for the Business Services vertical and advises middle market companies on debt structuring and placement.  He primarily works with closely-held family-owned or entrepreneur-owned businesses.
Before joining Cascadia in 2008, Hugh worked for IB Partners, a South American boutique M&A firm, where he executed mid-market M&A transactions throughout Latin America. Prior to business school, Hugh worked for a micro credit fund in Central America and spent three years at Wachovia Bank.
Hugh holds a B.A. in Economics from the University of California, Santa Barbara, and an MBA with Honors from the Wharton School at the University of Pennsylvania.
Jeff Holland, Partner, Seacoast Capital
Mr. Holland co-founded Seacoast Capital, which invests $5 to $20 million of non-control debt and equity growth capital in middle market companies, in 1994.  Previously, Mr. Holland was a Senior Investment Manager of Signal Capital and opened the San Francisco office in 1989.  Prior to joining Signal Capital in 1987, Mr. Holland was a consultant with The MAC Group, Inc., where he worked on strategy engagements in the financial services industry, and Andersen Consulting. In addition to serving on the boards of several Seacoast and Signal Capital portfolio companies, Mr. Holland is a past member of the Board of Governors of the Small Business Investor Alliance (SBIA), a member of the Advisory Council and past Chairman of the Board of the Harvard Business School Association of Northern California, and a past director of the San Francisco Association for Corporate Growth.  He received a BS in Industrial Engineering from Stanford University and an MBA from Harvard Business School. 
Tom Newell, Founder of Camano Capital
Tom Newell founded Camano Capital in 2018 to focus on companies that are generally not a fit for traditional consumer PE groups. Tom works with Camano's portfolio companies and is involved in the originating, structuring and due diligence of new investment opportunities.
Tom has more than 20 years of business and transactional experience, including roles as an entrepreneur, investment banker and operating executive working with businesses in the consumer space. Prior to founding Camano Capital, Tom was a Partner at GHF, a middle-market investment bank in Minneapolis focused on consumer M&A transactions. Tom was recognized as one of the top-40 investment bankers under the age of 40 by The M&A Advisor magazine and was included in The Puget Sound Business Journal "40 Under 40" list.
Tom is a graduate of Yale University (BA) and the University of Washington (JD).
Brad Shain, Fund Manager, Columbia Pacific Capital
Brad Shain joined Columbia Pacific Advisors, LLC in 2011.  He Co-Founded the Real Estate Lending strategy which has grown to 750M and has originated over 1.5B in loans since inception.   He has 30 + years of experience evaluating various private commercial credit opportunities both personally and professionally.  Previously, he was Co-Founder, President and CEO of Maxit Financial from inception in 1993 to its successful $75 Million acquisition by Cash America (NYSE: CSH) in October 2010 for cash and stock.  He serves on the board of SST Group, LLC.  Brad graduated with a B.S. in applied Physics and a minor in Math from the University of Utah.
Moderator: Nathan Chandrasekaran, Managing Director, Zachary Scott & Co.
At Zachary Scott, Nathan specializes in investing in middle market companies and providing strategic and financial advice to business owners. Although a generalist, Nathan has significant experience in the franchise, health & wellness, hospitality, and IT services industries.
Prior to joining Zachary Scott, Nathan spent over ten years at TZP Group, a NY-based middle market private equity firm with $1.3 billion of assets under management. As a Managing Director at TZP, Nathan was involved in all aspects of the firm including deal sourcing, screening new investments, executing transactions, managing portfolio companies, fund-raising, and other general firm operations. He led several industry verticals and was a board member of numerous companies, including Lift Brands (franchisor in the health & wellness industry), The Dwyer Group (now called Neighborly; a franchisor in the home and repair services industry), DLT Solutions (IT services company), and BQ Resorts (hospitality company).
Prior to TZP, Nathan spent several years at Merrill Lynch in the media and telecom investment banking division. Prior to Merrill, Nathan was a strategy consultant at inCode Wireless (now a division of Erricson). Nathan started his career as a business analyst at Deloitte Consulting. Nathan holds an MBA from Northwestern's Kellogg School of Management and a BA in Neuroscience from Bowdoin College. Nathan also guest lectures at the Foster School of Business, University of Washington on various topics, including strategy, marketing and finance. 
Hosted by:
ACG