Image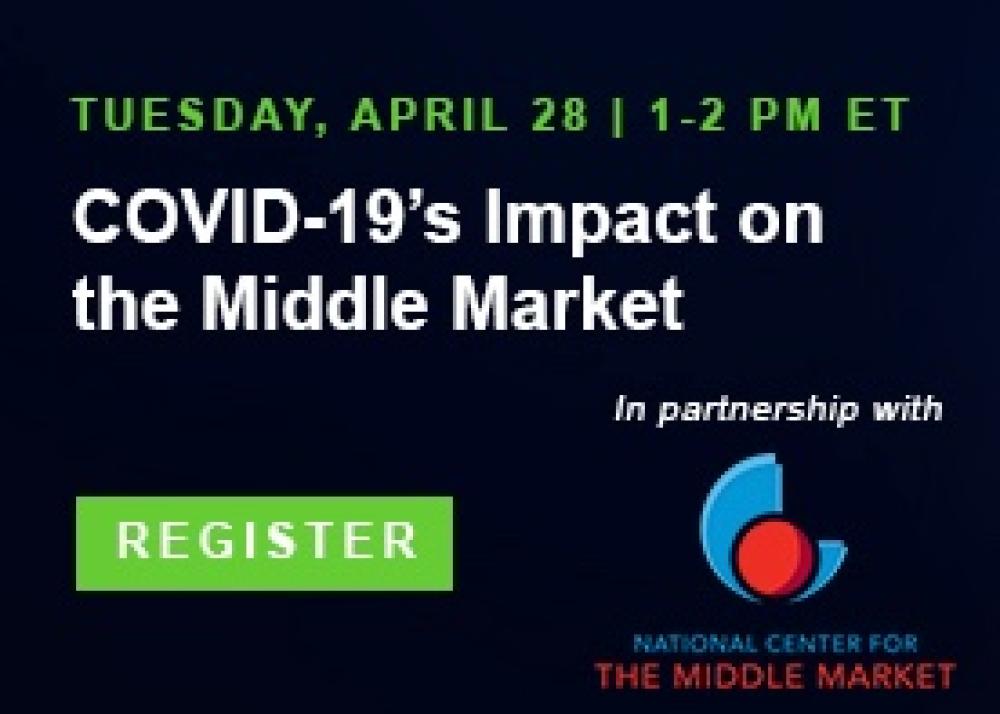 Overview
Body
Join ACG and The National Center for the Middle Market to discuss the release of its recent survey that focuses on how middle market companies are responding to the COVID-19 crisis. NCMM will share what the data shows and what it means for middle market businesses, and those that work with them.
Event Secondary Body
By the end of the webinar, attendees will:
Understand what impact companies are preparing for and how they'll manage those changes

Receive a glimpse into the economic outlook post-crisis

Obtain a review of previous and current economic outlook and confidence of middle market executives
Participants will have the opportunity to ask questions during the webinar. For a full description of the webinar, click here.
Hosted by:
ACG