Image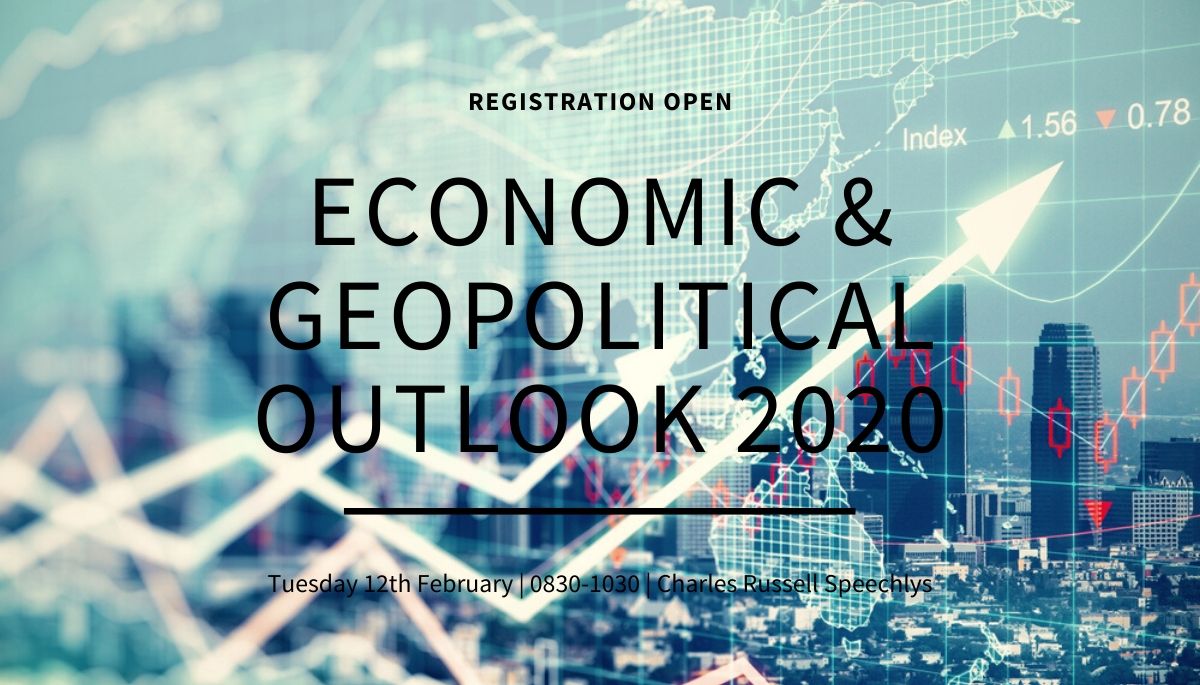 Event Details
When:
February 12, 2020 8:30 AM - 10:30 AM GMT
Where:
Add to Calendar
Overview
Body
Our signature New Year event takes an expansive view of economic and geopolitical influences before drilling down into the detail on what is likely to impact mid-market M&A in 2020 in the UK and cross-border. 
The symbiotic relationship between economics and geopolitics remains increasingly relevant in M&A transactions. We tee off 2020 with our annual exploration of the economic and geopolitical landscape and what we might expect this year. What is the panel's take on: 
Striking a trade deal with EU – can we have our cake and eat it?

How does the UK start to look in a new era?

Investor appetite in a post-Brexit UK

What will happen to mid-market M&A, the cost of debt and liquidity levels this year?

With a US election on the horizon, how will the US economy balance against trade negotiations?

The ripple effect of China in South East Asia

Key European economies – growth expectations and sectors under stress

Is deflation a real threat? Will the European Central Bank need to cut interest rates further?

Political leadership in the EU – with the UK leaving with EU, exploring future relationship scenarios

Climate change – the effects on company behaviour and regulation
Consistently rated as a highlight in the programme, this is a must-attend event.
Speakers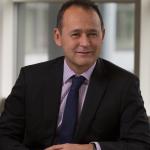 Philip Shaw
Philip Shaw has been at Investec since July 1997 when he was recruited to the Group in London, covering both UK and global economic issues. Philip has devoted much of his time to working in various areas within the Investec group, together with its clients. Philip was a Trustee on an in-house pension scheme for 12 years and is currently a member of Bath University's Economics Employer Advisory Board.
Before joining Investec, Philip was Chief Economist at Union Discount where he gained a particular expertise in interest rate markets and central bank watching. He started his career with the Government Economic Service and then worked for Barclays as an economist/econometrician. Philip is 57, married with two grown up children, has an economics degree from Bath University and a masters degree in econometrics from the University of Manchester.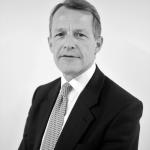 David Laws
GK Strategy
Strategic Advisor
David Laws served as Member of Parliament for Yeovil between 2001 and 2015, and held various senior positions within the Liberal Democrats – including as education spokesperson – before joining the Coalition Government in 2010 as Chief Secretary to the Treasury.
Between 2012 and 2015, David served as Minister of State in the Department for Education and in a cross-departmental position in the Cabinet Office, covering a range of different areas and playing an essential role in the development and delivery of Government policy.
Today David uses his wealth of experience to provide strategic advice to GK's clients.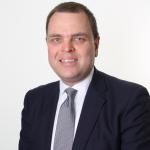 David Chmiel
Global Torchlight
Managing Director
David is managing director of Global Torchlight, a political and security risk research and consulting firm. He advises companies in a broad range of industries on the effects of geopolitical risk on their business strategies and operations. He has a particular interest in issues related to the "weaponisation of capital" – the use of trade and investment for broader national security and foreign policy purposes.
Prior to co-founding Global Torchlight, David practiced for ten years as a transactional lawyer in the London and Chicago offices of a leading global law firm. His practice focused on advising Fortune 500 companies on their cross-border acquisitions, divestitures and reorganisations.
David contributes to media in Canada, the UK, and the US on geopolitical developments and speaks frequently on these topics at conferences and seminars. He holds an MA in Intelligence and International Security from the War Studies Department of King's College London, an LL.B (Hons) degree from University College London and a BA in Economics and History from the University of Victoria, British Columbia.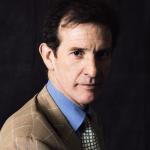 Stuart Rock
Award Winning Journalist & Editor
Moderator
Our moderator today is Stuart Rock. Stuart has been an award-winning business journalist and editor for more than 30 years and is an independent business editor, writer and event moderator. He is a co-founder of World Class Britain (www.worldclassbritain.com), an evidence-based digital magazine focused on world-class achievement in Britain. 
For 17 years, Stuart was the editorial director and one of the founders of business media company Caspian Media. Stuart launched Caspian's titles Real Business - the UK's first magazine for entrepreneurs and today one of the leading websites for the UK SME community - and Real Deals - Europe's market-leading private equity title. He also created Business Voice, the magazine of the CBI, and oversaw the award-winning relaunch of Professional Engineering, the magazine of the Institute of Mechanical Engineers. A graduate of Magdalen College, Oxford, Stuart had previously been editor of the IoD's Director magazine between 1989-1996.  
A specialist in the entrepreneurial economy, Stuart is editorial adviser to the ScaleUp Institute, the private sector-led not-for-profit body established in 2015 to make the UK the best place in the world to scale up a business. He was editor-in-chief of www.greatbusiness.gov.uk and content adviser to the Coalition Government's Business is GREAT campaign.
Stuart has won numerous editorial and publishing awards, including the title Editor of the Year by the Professional Publishers Association (PPA) for the launch of Real Business. He is a blogger and contributor to several titles, including Huffington Post, Corporate Financier and Professional Management. He has advised many blue-chip corporations and business institutions on their editorial and communication strategies, including IBM, Thales, Atkins and Vodafone. He is also an angel investor in the media sector. 
You can follow Stuart on Twitter: @stuart_rock.
Sponsors
Event Materials
Event Materials
Guest Tickets: all tickets include entry to the event, an informal breakfast and networking:
ACG member: FREE

Guest of a member: £29 + VAT

Non-member: £49 + VAT

Non-member x 2: £79 + VAT
Join & Go: take a 12 month ACG membership and attend the event for free. Three options available.