Image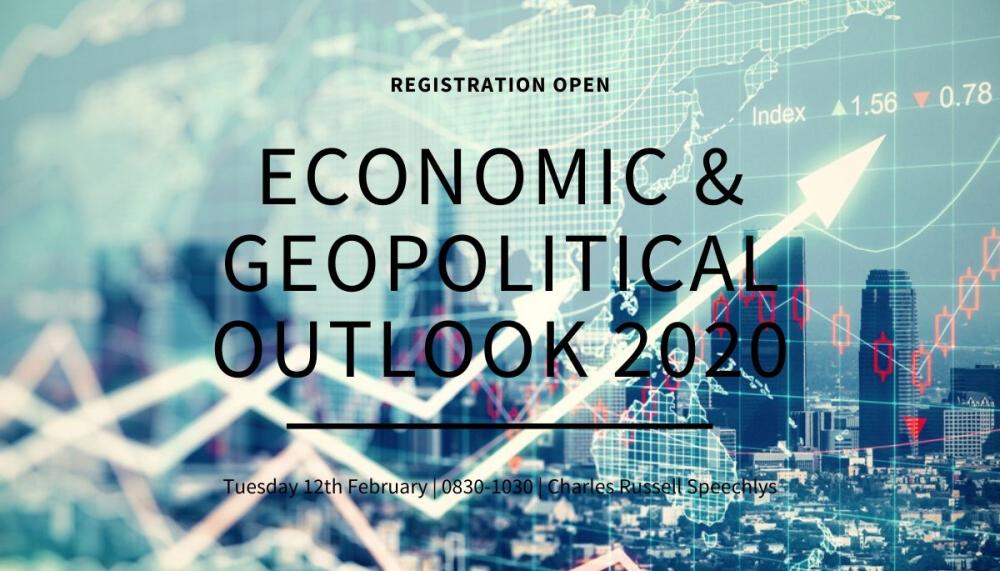 Event Details
When:
February 12, 2020 8:30 AM - 10:30 AM GMT
Where:
Add to Calendar
Overview
Body
Our signature New Year event takes an expansive view of economic and geopolitical influences before drilling down into the detail on what is likely to impact mid-market M&A in 2020 in the UK and cross-border. 
The symbiotic relationship between economics and geopolitics remains increasingly relevant in M&A transactions. We tee off 2020 with our annual exploration of the economic and geopolitical landscape and what we might expect this year. What is the panel's take on: 
Striking a trade deal with EU – can we have our cake and eat it?

How does the UK start to look in a new era?

Investor appetite in a post-Brexit UK

What will happen to mid-market M&A, the cost of debt and liquidity levels this year?

With a US election on the horizon, how will the US economy balance against trade negotiations?

The ripple effect of China in South East Asia

Key European economies – growth expectations and sectors under stress

Is deflation a real threat? Will the European Central Bank need to cut interest rates further?

Political leadership in the EU – with the UK leaving with EU, exploring future relationship scenarios

Climate change – the effects on company behaviour and regulation
Consistently rated as a highlight in the programme, this is a must-attend event.
Sponsors
Event Materials
Event Materials
Guest Tickets: all tickets include entry to the event, an informal breakfast and networking:
ACG member: FREE

Guest of a member: £29 + VAT

Non-member: £49 + VAT

Non-member x 2: £79 + VAT
Join & Go: take a 12 month ACG membership and attend the event for free. Three options available.