Image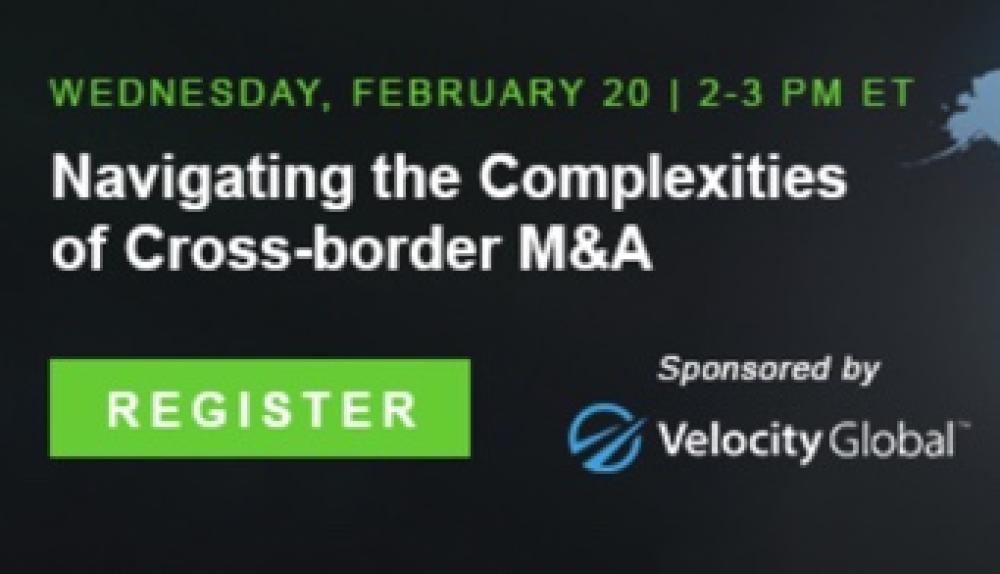 Overview
Body
Are you intimidated by cross-border deals?
While mergers and acquisitions across international borders can be bewildering, they can yield significant returns. "Navigating the Complexities of Cross-border M&A," a webinar hosted in collaboration with Velocity Global, will share sensible strategies, disruptive tools, as well as real-world examples for cross-border deal-making.
Rob Wellner of Velocity Global will focus extra attention on pertinent topics, such as human capital, transition concerns and agreements, demonstrating certainty to close and increasing buying power.
At the end of this webinar, attendees will be able to:
Speak fluently about the complexities, challenges and opportunities of cross-border M&A

Address leading concerns of human capital, transaction types and agreements, demonstrating certainty to close, and more

Disrupt and streamline typical processes to increase short- and long-term ROI
Participants will have the opportunity to ask questions during the webinar.  
For a full description of the webinar, click here.