Image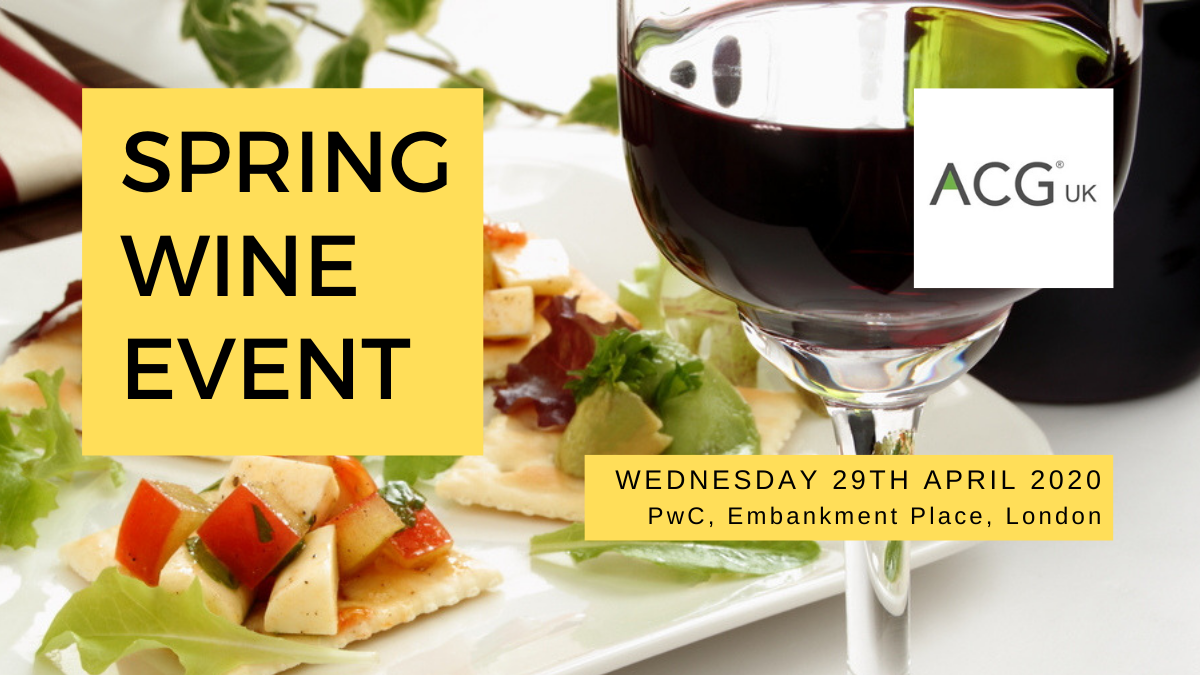 Overview
Body
Relaxed. Informal. Effective
Enjoy great wines and tap into powerful peer-to-peer networking opportunities from across the mid-market M&A community. 
Professor Trevor Williams joins us as guest speaker looking at The Start of Another Economic Cycle. Trevor is a master at cutting through the noise and demystifying economics. He is an Economist, Visiting Professor, Lecturer and Writer and will be sharing his insights, thoughts and expectations for the year ahead:
Should we be worried and what are the ramifications for cross-border M&A activity? Where can opportunities be found? How much value still exists what are the drivers?

Twelve years after the last downturn, how low will interest rates fall in this one?

What will be the impact on government fiscal deficits? Are corporate bonds already overpriced?

With Greek debt now in negative yield territory should investors question whether government bonds are really risk free? 

Across the world, the BIS estimates that US$ 17trl - 18% of global GDP - of government bonds are negatively yielding. 
Wines will be supplied by our event partner Jascots. 
Ticket price includes entry to the event, drinks and substantial canapés. 
Host a Table
Come on board as an event partner and showcase your firm by hosting a tasting table - perfect for meeting guests face-to-face as they visit your table. Priced at £749 + VAT.  
To host a table please select 2 tickets under the Winetasting Table Host Package option. Price will adjust.
Package includes:
Entry for 2 company representatives 
(additional tickets may be purchased at a discounted rate)
Tasting table with branded company sign and tasting notes 
(supplied by ACG. Two firms per table, shared with a non-competing firm)

One wine selection, chosen by Jascots

Marketing and branding coverage before and during the event

Option to bring handout materials and giveaways on the night
Contact us to enquire: hjacobi@acg.org.
Hosted by PwC.
Speakers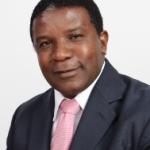 Professor Trevor Williams
Trevor Williams is the former Chief Economist at Lloyds Bank Commercial Banking, a position he held for well over 10 years. During this time he established a highly-regarded, award-winning, team of economists analysing global and domestic data to support clients ranging from financial institutions, large corporates to SMEs with bespoke insight.
He is a visiting Professor at the University of Derby, rotating Chairman of the Institute of Economic Affairs Shadow Monetary Policy Committee (SMPC) and author of Trading Economics: A Guide to Economic Statistics for Practitioners (with Victoria Turton).
Trevor also lectures at CASS business school and Cardiff University. He is on the editorial board of Economia and the Journal of Corporate Treasury Management. He previously lectured in Economics and Business Statistics, before working in the UK Government Economic Service (GES). He sits on various charities, including as Patron of Reach Society, Chairman of Ballet Black, and Through the Looking Glass.
He regularly writes articles for publications, such as Moneyfacts, Clear Path Analysis, and Economia to name a few. He appears in the financial press and on television to discuss and comment on economic issues.
Trevor now runs a consultancy which specialises in economic analysis encompassing 'big data' – the large information set being created from the 4th industrial revolution sweeping the world – to better understand a fast changing global economy, and its political context: i.e. its political economy.
Event Materials
Event Materials
Ticket options:
Winetasting Table Host Package £749 + VAT
ACG member £29 + VAT
Guest of a member £39 + VAT
Non-member £49 + VAT
Join & Go: join ACG for 12 months and attend the event for free. Three options available.