Event Details
When:
March 7, 2018 11 AM - 8 PM MST
Keynote Speaker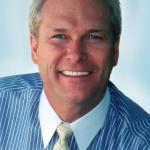 Dan Clark, CSP, CPAE
Hall of Fame Speaker, New York Times bestselling author

DAN CLARK is CEO of an International High Performance Consulting Firm; University Professor; an Award Winning Athlete who fought his way back from a paralyzing injury that cut short his football career; a New York Times Best Selling Author; Adventurer; Journalist; a Gold Record Songwriter/Recording Artist; and one of the most sought after speakers on the platform today.
In 2005 Dan was inducted into the National Speakers Hall of Fame, and Achievers North America and Achievers Europe have named Dan one of the Top Ten Speakers In The World!
Since1982 Dan has spoken to 4 million people, in 4,500 audiences, in 50 countries, on
6 continents, to groups as diverse as Fortune 500 companies, NASA, Super Bowl Champions, to the United Nations World Congress, and to our combat troops in Iraq and Afghanistan.
Dan is a primary contributing author to the Chicken Soup for the Soul series, and the author of 20 of his own best-­‐selling books, including Puppies for Sale, which was made into a film at Paramount Studios starring Jack Lemmon.  As a master storyteller, Dan has been published in more than 40 million books, in 40 languages worldwide, has appeared on more than 500 television and radio programs including Oprah and Glenn Beck, and was the cover story in Millionaire Magazine.
Clark's inspiring life includes soaring to the edge of space in a U2 Spy Plane; flying fighter jets with the Air Force Thunderbirds; racing automobiles at Nurburgring; carrying the Olympic Torch in the 2002 Winter Games; serving on the international Board of Governors of Operation Smile, and with the United States Secretary of the Air Force on his National Civic Leaders Board.