Image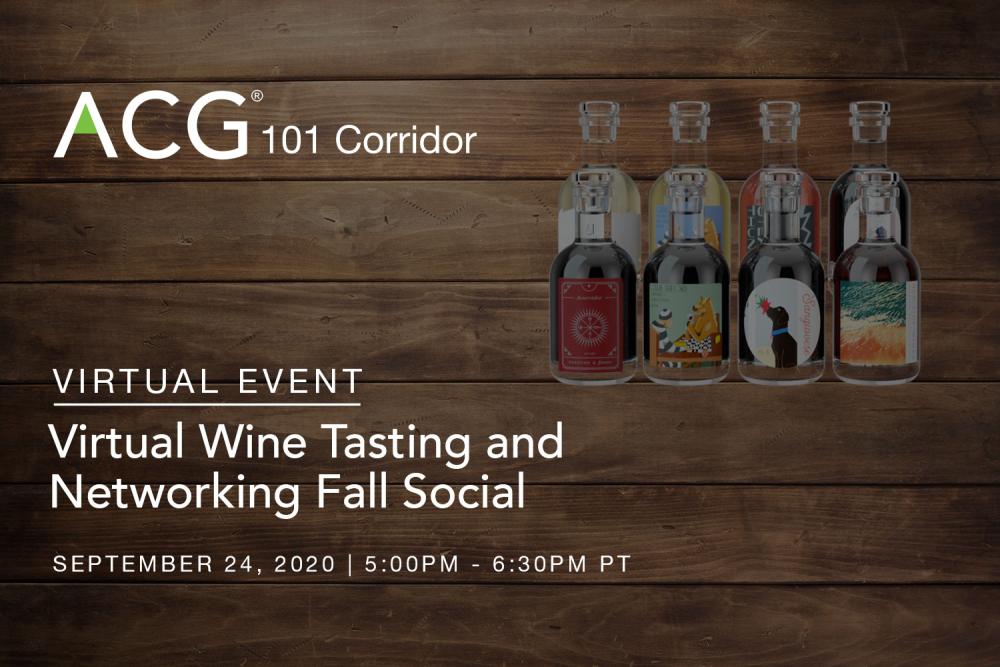 Event Details
When:
September 24, 2020 5 PM - 6:30 PM PDT
Cost:
$70 - $95
Where:
Add to Calendar
Overview
Body
Connect with ACG 101 members and local business leaders to network and participate in an exclusive virtual tasting. At the intersection of discovery and quality, you will taste a curated selection of eight less traditional wines you'll be sure to love. The tastings will be led by sommeliers for a fun and educational experience.
Each of the eight tasting-sized bottles have ample wine for two tastings -- so feel free to have another join you to share in the fun. Make a charcuterie board and grab a wine glass and you're ready to go!
Here's How It Works
Box of Wine Tastings Delivered To You
Network and Taste on Sept. 24th!
Registration
Registration deadline: September 10, 2020
Sponsors