Image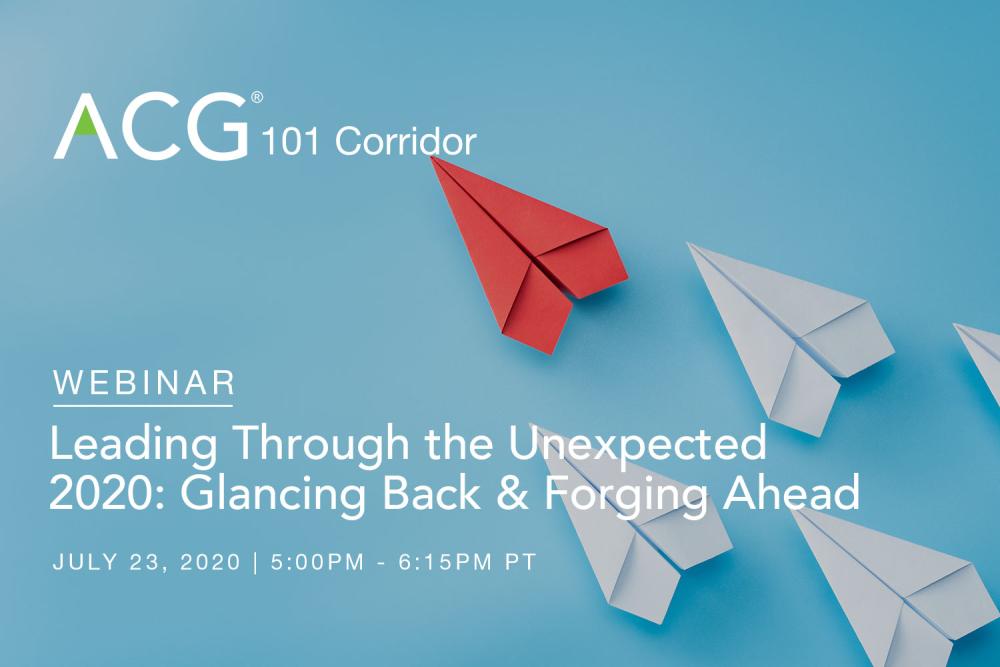 Event Details
When:
July 23, 2020 5 PM - 6:15 PM PDT
Cost:
Free - Free
Where:
Add to Calendar
Overview
Body
Please join ACG 101 for a special CEO Roundtable on July 23rd. CNBC Correspondent, Jane Wells, will host a candid conversation with Mike Muench, CEO of Seek Thermal, Pam Kessler, Co-President and CFO of LTC Properties, Kevin Grauman, CEO of QLess and Michael Castagna, CEO of MannKind. We will hear how these industry leaders have faced the unexpected challenges of the first half of 2020, and how they are leading their companies into the second half of the year.
From COVID-19 and its ongoing impact on businesses and their employees, to social unrest and equality, learn how CEO's are stepping up to address the issues businesses are facing in 2020. Learn how they are creating resilient and flexible business cultures to be prepared for the future.