Image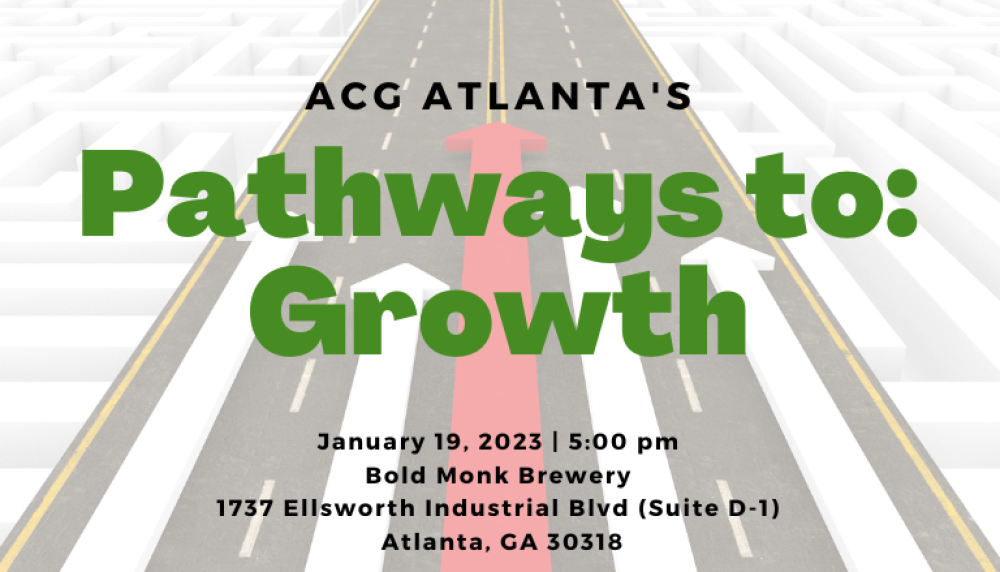 Event Details
When:
January 19, 2023 5 PM - 8 PM EST
Where:
Location Name
Bold Monk Brewing Co.
Add to Calendar
Overview
Body
To advance our D.E.I. objectives in 2023, we have developed a theme-centered campaign entitled The Pathways Series. The premise of our event series is to establish a platform for prospective, new, and existing members of our M&A Community to receive and participate in thought leadership, education, and resource sharing historically perceived as inaccessible or isolated to the realm of private equity and capital management elite. We chose this theme as an opportunity to foster heightened educational awareness, visibility, professional connections, and access to fiscal management tools, resources, and asset channels for personal business owners' and associated M&A scholars, practitioners, and leaders.
To kick off our event series in 2023, we are coordinating a premier evening event on January 19th, 2023, entitled Pathways to Growth: A Conversation
This event will serve as a platform for members of the M&A Community, including intermediaries, development officers, attorneys, accountants, lenders, business & finance executives, and students to meet, greet, and share insights and ideas with the top private equity and capital providers in the region. This event will include a thought-provoking conversation with attendees and leaders in the M&A Community engaged in dialogue surrounding how business leaders can navigate the complexities of corporate growth and Middle Market deal-making, especially among the underrepresented demographics within the M&A Community.