Image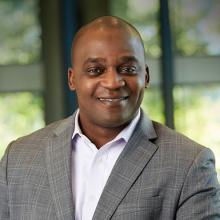 Cardell is the partner responsible for Aprio's Transaction Tax practice. Cardell has over 20 years of tax consulting experience serving clients across a wide range of industries, including construction, distribution, financial services, manufacturing and telecommunications. Prior to joining Aprio, Cardell was a senior director with the Alvarez & Marsal Transaction Tax Group from October 2008 to May 2014 and a former member of the Mergers
and Acquisitions Transaction Services Group at Deloitte & Touche LLP from January 2006 to October 2008. Cardell focuses on advising financial and strategic clients on the tax aspects and structuring of taxable and tax-free transactions. These include mergers and acquisitions, dispositions, restructurings, leveraged buy-outs and recapitalizations. He has been involved in all aspects of due diligence, transaction structuring and reviews
of transaction-related documents. Cardell has assisted in providing tax solutions for companies going through different phases of their life cycle, such as mergers and acquisitions, dispositions, bankruptcies and ownership changes. The tax solutions provide a variety of structures to retain valuable tax attributes (e.g. NOLs, tax credits, etc.), maximizing value and flexibility for all parties involved. Cardell earned a bachelor's degree in accounting and a master's degree in taxation from the University of Alabama.