Image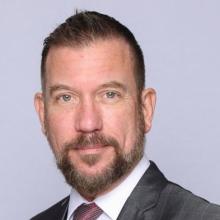 Director of Business Development
Eric is Director of Business Development of Nperspective.  He has 35 years experience as a successful entrepreneur in a variety of industries with deep experience and knowledge of technology, software development, sales and marketing, business process automation and enterprise systems.
Mr. Delisle's experience and past history with Nperspective provides a unique and valuable perspective.  As CEO of a SaaS platform in 2001, Eric hired Nperspective's Russell Slappey to provide accounting and CFO consulting services.  Over the next 20+ years and with several companies he has sought help from Nperspective and its team of professionals.  From this viewpoint he is able to succinctly help clients and partners best utilize the network, knowledge and resources Nperspective offers to achieve measurable results.
Mr. Delisle's visionary perspective as CEO helps him identify and help with the unique challenges faced by startup and growth stage companies alike. He brings decades of experience to the Nperspective Team in venture fundraising, business planning and execution, pro-forma financial modeling, ESOP and incentive plans, exit strategy, product development, sales and marketing, and most things software systems related.  He has owned businesses in the US, China and India.  Whether working at Viacom – MTV Networks, a mid market ad specialty manufacturer, or a new tech startup, his vision and real-world experience informs his ability to helps others see opportunities and avoid pitfalls.
Mr. Delisle is a member of Rotary International, MENSA International, has served as an SBIR Grant Reviewer for the National Science Foundation and has taught New Venture Implementation at the University of Central Florida College of Business.