Image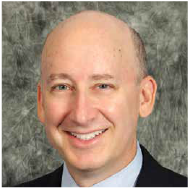 Gary Denning is a Senior Advisor to Balmoral Advisors, a middle market investment bank, where he focuses on M&A transactions in chemicals, building products and plastic packaging. Last year he was Interim Head of Corporate Development for GCP Applied Technologies, a global provider of construction products and technologies which has agreed to be acquired by Saint Gobain for $2.4 billion. 
He has had interim and advisory roles for a variety of other chemical, building product and packaging companies over the last four years.  He previously was the VP and Head of Corporate Development and M&A at Axiall Corporation, a $5 billion revenue Atlanta-based public company that produced chemicals and building products. Gary was a member of the executive team that led the sale of the company to Westlake for $3.8 billion. Prior to the sale of the company, Gary led the refining of the portfolio by selling off four non-core divisions.
Gary also worked with Lone Star Funds to acquire Arclin Inc., a $500 million industrial company in Roswell, GA and was on the Board for over four years before it was sold to Jordan Company for a substantial profit.  He has served on three other Boards in recent years.  
Prior to joining Axiall, Gary spent 17 years in investment banking at Chase Manhattan Bank, Bear Stearns and Houlihan Lokey. He has worked on over 170 M&A transactions over the past twenty-five years. Gary has a BA from Duke University, an MBA from Fordham and an MA from Emory.