Image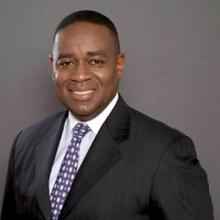 Ira Moreland is a Partner and Managing  Director with ICV  Partners,  a leveraged  buyout firm with offices in Miami and Atlanta.  Mr.  Moreland is responsible for leading transactions in the Consumer and Health Care sectors for the firm and is responsible for  all  aspects  of the  deal  origination,  execution,  value  creation  and  investment  realization process.  Prior to joining ICV, Mr.  Moreland was  Managing  Director  and Group  Head of the Financial Sponsors Group at a regional investment bank where he oversaw the firm's investment banking and leveraged finance efforts with private equity firms.
Earlier,  Ira held the position of Managing Director at Banc of America  Securities in the middle market investment banking group, providing capital raising and mergers and acquisitions  advice to midsized companies. Before Banc of America Securities, he spent six years at Citigroup in the Financial Sponsors and Real Estate Finance Groups.
Mr.  Moreland has served on the board of directors of several portfolio companies and currently serves   on  the  board of Alliance Spine and Pain, Atlantis Dialysis Services, Urgent Care Group, Cherry Tree Dental, JK&T Wings and Sullivan's Home Decor.  Ira holds  a  Bachelor's degree  in  Business Administration from Morehouse College and a MBA from the University of Chicago.