Image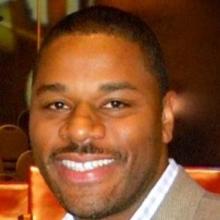 Dell is the Founder and Owner of 1st Choice Construction ATL and Co-Owner of 1st Choice Leasing USA. Dell is a husband and father of two young girls. His life revolves around his family. As a husband and father, he takes immense responsibility to ensuring that his family supports their community and are great ambassador s of compassion, respect, and love for others. Originally from South Bend Indiana, he was a standout
basketball player and was a member of many of the school's community organizations. Dell spent four years in the United States Army. During his time in the military, who learned the valuable lessons of leadership and teamwork. After leaving the military he graduated from Kennesaw State's Coles Business College. Kennesaw State is where he developed a great passion for business and entrepreneurship. Before devoting his full-time
to running his companies, Dell worked as the state sales and marketing leader for one of the largest adult beverage companies in the world. After leaving corporate America he created 1st Choice Construction ATL, one of the leading remodeling and custom home builders in the Atlanta area.Dell and his wife Fairrah started 1st Choice Leasing USA, a company dedicated to providing fully remodeled and affordable housing to the less fortunate families in his hometown of South Bend, Indiana. Dell currently serves on the Lupus Foundation of Georgia Board as a Co-Chair. His passion, for the Lupus foundation was developed from seeing his mother fight Lupus for over 20 years before her passing in 2015. His mother stressed to Dell the importance of volunteering and giving to anyone in need. Dell also volunteers and supports the Habitat for Humanity, The Boys and Girls Club of America, Atlanta Food Bank, and other non-profit organizations.