Image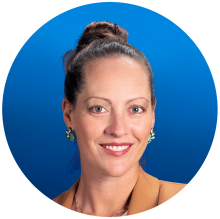 Panelist Linnea Geiss joined PDI in 2018 and brings over 20 years of global experience spanning operations, investing, strategy and corporate development. As the COO for PDI, Linnea leads a team of more than 1,000 global employees and oversees all product, engineering and professional services operations, M&A and marketing functions. She helps develop and execute organic and acquisition-driven initiatives to drive growth and strategic positioning across global markets, with a focus on delivering solutions that transform customers' businesses and enable them to achieve their goals.
Prior to joining PDI, Linnea served as head of Strategy and Corporate Development for NCR Corporation, as a venture capitalist with Arcapita, and in a variety of operating roles with Radiant Systems. Her global transaction and business experience spans 6 continents and over 30 countries, and she has structured a wide variety of transactions in both public and private markets.
Linnea is an independent advisor to several private equity firms and management teams. She is a past and current board member of a variety of local Atlanta non-profit civic and professional organizations, including Venture Atlanta, re:Imagine/ATL, the Atlanta CEO Council, the MIT Enterprise Forum of Atlanta, and the Southern Capital Forum. She is a widely-recognized thought leader on topics of startups, technology, entrepreneurship, M&A and corporate governance.
Linnea is married to Wade Gallagher and lives in Atlanta, Georgia with their two young children, Declan (age 10) and Bailey (age 5).