Image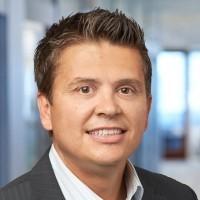 Vice President - Midmarket Strategic Innovations
As Vice President of the Midmarket Strategic Innovations Team for SAP, Nick Maglaris is responsible for identifying, incubating, and orchestrating new routes to market for SAP's North America Midmarket business. As people have become the scarcest resource, Nick has developed a force multiplier approach by orchestrating Financial, Advisory and Consulting Organizations to drive digital transformations to one voice.   This allows for the development of relationship capital as the foundation to provide value across each participating organization within the investment lifecycle.    The trust that these organizations have placed into the model have produced the SAP Private Equity Operating Partner Council, the SAP Technical Advisory Program and the SAP M&A Ambassador Program.  
Nick's began his career at SAP in 2007 and has a strong background working directly with customers and partners during his tenure.  Prior to SAP, Nicks entrepreneurial spirit and technical experience with various software vendors and Big 4 Consulting organizations support his deep-rooted understanding of how business and technology intersect to establish the foundation for growth and the development of new revenue streams for organizations.
Nick received his Bachelor's of Science in Computer Science from Northern Illinois University and is based out of Chicago.