Image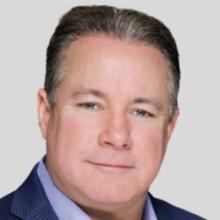 Russell is the founder/CEO and Managing Partner of Nperspective, and is responsible for overseeing the Florida market. He combines over 20 years of experience in Accounting, Information Systems and Taxation. He takes a hands-on, roll-up-your-sleeves approach in working with business owners both large and small. Since founding Nperspective, he has provided solutions for clients in healthcare, manufacturing, construction, distribution, real estate, retail, mortgage banking, insurance, software development (SaaS) and internet based companies.
His services include providing interim and on-going CFO services, business and strategic planning, profitability analysis, budgeting/forecasting, job costing and work in process reporting systems, cash flow management, internal staff management and training, assistance with obtaining financing for growth, merger and acquisition due diligence, tax research and planning, software conversions and implementation, financial internal control review and implementation, and SEC reporting and audit work paper preparation.
Russell has been at both a regional and Big 4 firm working with a diverse client base including not-for-profit, government, travel, automotive and timeshare companies. He has also been involved in financial software applications for a leading reseller of business solutions where he performed due diligence, evaluation of client needs, and mapping client business processes against functional software requirements. He is experienced in cash management, risk management, financial reporting, initial public offerings, SEC reporting, internal controls, business development, auditing services and merger and acquisition accounting. Mr. Slappey also has a depth of experience in corporate taxation including limited liability entities, compliance, uniform capitalization rules, and business valuations.
Mr. Slappey is a Certified Public Accountant (CPA) and a current member of the FICPA. Mr. Slappey holds a BBA and Master of Accountancy from Stetson University. He currently serves on the board of Directors for Orlando, Inc. (Orlando Regional Chamber of Commerce) and was recently named to the National Small Business Association (NSBA) Leadership Council. He is also currently serving on the statewide Association for Corporate Growth (ACG) Florida Board which oversees the Florida Capital Connection and is a board member and Past President of the ACG, Orlando Chapter. Russell is also an active participant in Vistage Florida and CEO Nexus, peer-to-peer CEO organizations. Mr. Slappey serves on the Finance Committee for the Florida Hospital Foundation board and the board of the Walt Disney Pavilion at Florida Hospital Children's Hospital. Mr. Slappey has served in the past on the Disney Entrepreneur Center Advisory Board and is also a volunteer advisor on the Small Business Development Council (SBDC) – Advisory Board Council. Russell truly understands the challenges of the entrepreneur having been recognized as the United States Small Business Administration Southeastern U.S. Regional winner of the 2008 Financial Services Champion of the Year award.