Image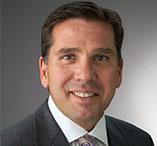 Tony Wood is a principal and national practice leader of RSM's Private Client Services. He also serves as the Global practice leader for RSM Family Office Services. His responsibilities focus on the client experience by developing tax and advisory solutions for the specific needs of business owners of highly successful privately held businesses, Single Family Office and ultra-high net clients.
In his role, Tony focuses on building continuity and structure between the private client services and multiple RSM practices. Through his ongoing leadership, Tony fosters a consistent client experience and delivery model to support RSM professionals and client service coordinators to serve clients' needs holistically, promoting a clear understanding of the connection and integration of all RSM service offerings. This approach entails collaboration among the RSM US tax professionals, RSM Global, and advisors who complement each other, and work together in the design, execution and implementation of financial and business planning.
Tony has more than 30 years of senior leadership and practice development success in the accounting profession. Prior to joining the RSM, Tony's firm guided many of the top U.S. accounting firms, private banking firms, Family Offices and law firms in re-engineering business models, creating national platforms, enriching business development and marketing techniques, and devising new distribution channels to serve clients.