Image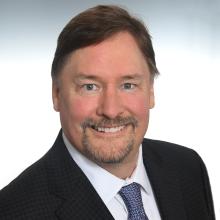 Bill is the founder of Company.com. Founded in 2008, Company.com offers a unique Digital Experience Platform (DXP) that specializes in reducing time-to-value of integration, modernization and digital transformation initiatives. By building connected experiences that are technology-agnostic via micro-architecture and developer-friendly tools, the Company.com DXP allows businesses to deliver the value of a modern digital platform regardless of the challenges they face with their legacy infrastructure. Implementation use-cases include B2B ecommerce; customer and partner portals; intranets; headless APIs; and more. For more information on Company.com, please visit www.company.com or email media@company.com.
Bill founded over 25 companies over several decades focused on innovation and technology advancement in the fintech, payments, B2B services, real estate, construction, Biotech, hospitality, data security and compliance, social media, analytics, gaming, and e-commerce sectors. 
Bill lives between Rosemary Beach Florida and Atlanta Georgia with his wife, Robin.  Bill and Robin have four children residing in Berlin, Atlanta, and Nashville.  Bill is an avid skier, accomplished chef, and a retired drummer from his youth, always looking for an amateur band to complement family, travel, and business.