Image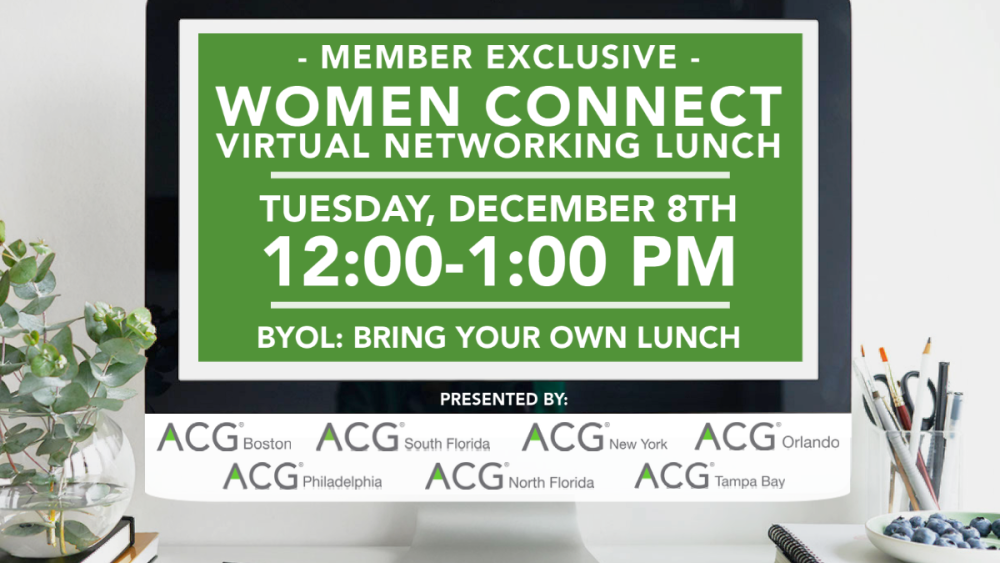 Overview
Body
We invite you to join us for a virtual lunch, presented by the multi-chapter Women Connect network. Meet your peers from other regions and build valuable relationships without leaving your desk. 
What to expect:
After logging into our Zoom meeting, you will be placed in a break-out room of 6-7 people for a duration of 25 minutes. Every room will have a moderator to help move the conversation forward. After 25 minutes, everyone will be brought back into the main session and, a few minutes later will be placed into a different break-out room for another 25 minutes. 
Participating Chapters: ACG South Florida, ACG Orlando, ACG North Florida, ACG Tampa Bay, ACG Boston, ACG New York.
We look forward to virtually meeting you on December 8th!
Hosted by:
ACG

Chapter

Florida Capital Connection