Image
Event Details
When:
October 15, 2019 11:30 AM - 1 PM CDT
Cost:
$35 - $75
Where:
Add to Calendar
Overview
Body
Join us Tuesday, October 15th at Windows on Minnesota for our monthly luncheon, Opportunity Zones and What you Need to Know.
Our panelists, Brian Forcier, Titanium; Larry Fox, Avisen; Julie Tanaka, Compendium Capital Group; Will Titus, RSM and Moderator: Joe Housman, Hays Companies will discuss what is happening with this initiative and what you need to know to get in on the action.
Come at 11:30 to enjoy social time, the speaker begins at noon. 
Your ticket includes the talk, lunch, and networking.
Member price $35 | Non Member price $75
Speakers
Brian Forcier
Titanium Partners
Managing Partner
Brian Forcier is an experienced commercial real estate financial executive with a background in managing large portfolios of owned and managed office, industrial,multi-family and hospitality properties.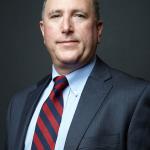 Larry Fox
Larry Fox is an accomplished business lawyer with over 20 years of experience putting together deals and acting as a trusted adviser to his clients. He has represented a broad range of companies from startups to Fortune 500's. Larry works on a wide variety of matters including complex business agreements, intellectual property licenses, joint ventures, strategic partnerships, mergers, acquisitions, company formation and governance. He also serves as outside general counsel, responding to the day-to-day legal needs of his clients.
Larry has a deep experience working with technology based clients drafting complex license and development agreements. He also represents a variety of companies developing new technologies such as hardware, software and novel chemistry solutions.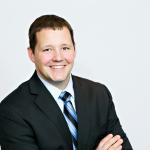 Joe Housman, Moderator
Hays Companies
Vice President
Joe Housman is a Vice President at Hays Companies in Minneapolis, where he focuses most of his time serving clients on their Employee Benefit and Property & Casualty risk management issues.  Prior to his time at Hays, he spent 10-years working in the private company tax practice at Deloitte in Minneapolis, where he served clients on a variety of private company and family businesses tax matters, including tax credits and incentives, real estate investments, real estate development, and private equity transactions.   
Over the last five years, Joe has served as the Tax Director at Hays Companies while also overseeing various investment and finance roles for the organization.  Throughout 2018, Joe advised Hays Companies on its recent sale to Brown & Brown, and he continues to oversee and advise Hays Companies on various private equity and real estate investments.  As a result, he has followed the Qualified Opportunity Zone tax legislation, and has analyzed several QOZ investment opportunities.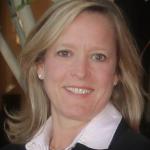 Julie Tanaka
Compendium Capital Group
CEO
Julie Tanaka, CEO, offers decades of experience in structured finance, corporate transactions,
commercial real estate development, investments and workout as a loan officer, executive,
financial advisor and investment banker. Through her leadership positions with Banks, Big 4
Accounting, real estate Developers and Securities firms, Julie brings a compendium of services
to growing companies & real estate investors to build, preserve and transfer wealth.
Julie earned her BS in Finance and Marketing from the University of MN School of Management
and her MBA from Columbia University in NY. A twice-earned "Top 20 Women in Finance",
"Women to Watch" and "Minnesotans on the Move" award recipient. Julie is very active in the
business community. She is also a member of the Alerus Financial Strategic Advisory Board
and a member, past board member and the past President of the Minnesota Association for
Corporate Growth. As ACG MN's past President, Julie led the development and launch of the
ACG MN BOLD Awards program in MN. The BOLD Awards, now in its 8th year, has honored
over 400 Minnesota non-profit and for-profit companies to date for their BOLD moves.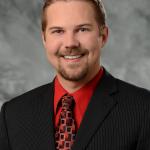 Will Titus
RSM
Senior Manager, Tax Services
Will has over 11 years of experience in tax planning and compliance services for S corporations, C corporations, partnerships and individuals. He focuses on privately owned companies within the construction and real estate industries, including several large Minnesota-based contractors.  
Will's experience helps clients thrive in an increasingly competitive and fluid market place. This includes, but is not limited to, identifying tax planning opportunities, developing new tools and products to improve project efficiency, managing relationships with his clients, and supervising tax staff to efficiently complete engagements. 
Event Materials
Event Materials
By registering for this event I agree to be photographed, recorded and/or videotaped by ACG Minnesota and its agents in connection with ACG events when appropriate.
Cancellation and Refund Policy: A full refund will be given for cancellations made the Thursday prior to the luncheon. No refunds will be given after this date.