Image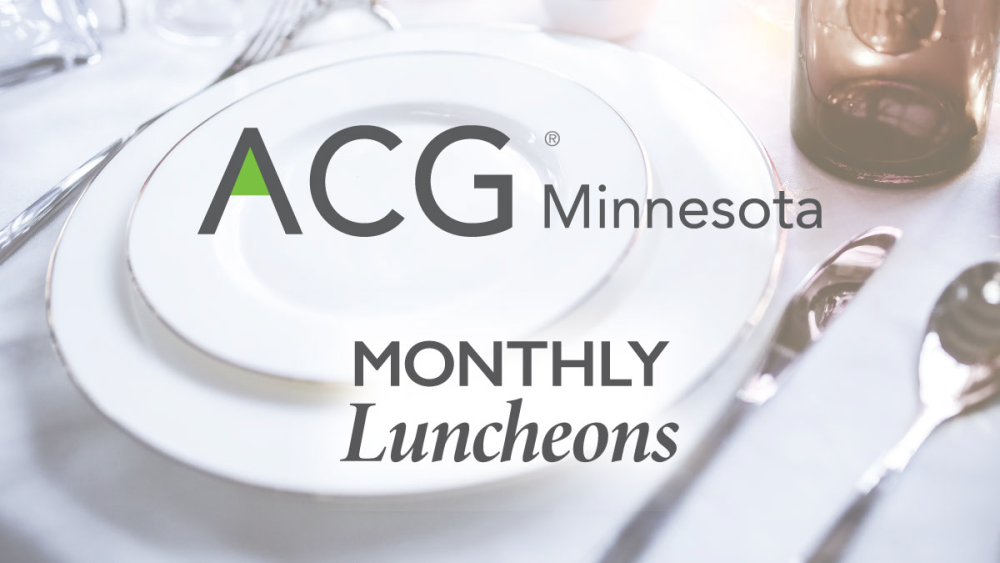 Event Details
When:
December 17, 2019 11:30 AM - 1 PM CST
Cost:
$35 - $75
Where:
Add to Calendar
Overview
Body
Join us Tuesday, December 17th at Windows on Minnesota for our monthly luncheon, Workspace Strategies for Today.
Our panelists; Melody Hach,1600 & IDS Executive Suites, President & Owner; James O'Reilly, Life Time Work, President; Trinette Wacker, Cushman & Wakefield, Director, Brokerage Services and Kip M. Knippel, Kip Search, President & CEO will discuss what the future of work is. The future of work offers unparalleled opportunities, but also significant challenges. Globalization, technological progress & demographic change are having a profound impact on society & labor markets. The future of work is now.  Rapid action is needed for people to meet the challenges of the changing world of work.  Join ACG Minnesota as we explore what changes that could be in store for the workplace, the workforce, and the nature of work itself.
Come at 11:30 for networking, the speaker begins at noon. 
Your ticket includes the talk, lunch, and networking.
Member price $35 | Non Member price $75
Speakers
Image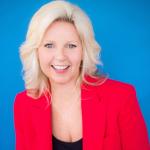 Melody Hach
1600 & IDS Executive Suites
President and Owner
As president of 1600 and IDS Executive Suites, which offer flexible executive and virtual office spaces and business support services in downtown Minneapolis, Melody Hach has built her career around helping businesses – from start-ups to Fortune 500 companies find their perfect office solution.  For more than 25 years, Melody, along with her office management team, has provided private professional offices with a personal touch to over 3000 businesses.  "We're not Coworking! Our Staff represents your business as your Staff.  Beautiful reception area - not collaborative workspace for your clients to walk through".
Image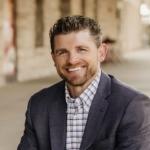 Kip M. Knippel, Moderator
Kip Search
President & CEO
Image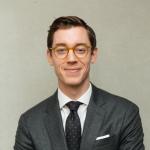 James O'Reilly
James O'Reilly is President of Life Time Work, a premium co-working concept by Life Time, integrating premiere health clubs with elevated workspace, to deliver a fulfilling, engaging and productive worklife. Previously James co-founded NeueHouse, a luxury shared workspace for creative entrepreneurs and their teams fueled by gracious hospitality and dynamic cultural programming. NeueHouse has over 200,000SF of lifestyle office space in New York and LA with more than 2,000 members. Before founding NeueHouse, James was Entrepreneur-In-Residence at Coriolis Ventures, an early stage venture fund. After completing his M.B.A. from the Universitat Pompeu Fabra Barcelona in 2007, James joined Tungsten Partners a real estate and equity advisory firm in New York, primarily focused on the expansion of the Ace Hotel Group.
Image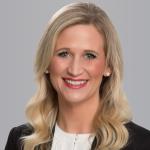 Trinette Wacker
Cushman & Wakefield
Director, Brokerage Services
As a Director of Cushman & Wakefield's MSP Advisory Services Team, Trinette Wacker is focused exclusively on bridging the gap between an organization's top expense lines - their talent and their real estate. Trinette joined Cushman and Wakefield after spending 12 years in a senior HR position. Coupled with her master's degree in human resources, Trinette provides expertise in the employee/culture experience. Trinette and her team focus on advising tenants in the Twin Cities market and corporate clients on their global portfolios. Her goal will be to ensure we are asking the right questions to key stakeholders within the organization to maximize our outcome.
The MSP Advisory Services Team works with companies to formulate strategic real estate plans that best support their people, culture and business goals. In the workforce today, it is critical that companies integrate their people (HR) and workplace (commercial real estate). Trinette and her team focus on this important piece of the process to create an employee experience within an organization that will attract and retain top talent in this increasingly competitive workforce. The team specializes in: site selection/transaction management, employee engagement initiatives, identifying and designing the employee experience, financial modelling, portfolio optimization, and risk mitigation. Since 2008, this team has collectively been involved in over 500 transactions working exclusively on behalf of tenants and corporate end users.
Event Materials
Event Materials
By registering for this event I agree to be photographed, recorded and/or videotaped by ACG Minnesota and its agents in connection with ACG events when appropriate.
Cancellation and Refund Policy: A full refund will be given for cancellations made the Thursday prior to the luncheon. No refunds will be given after this date.