Image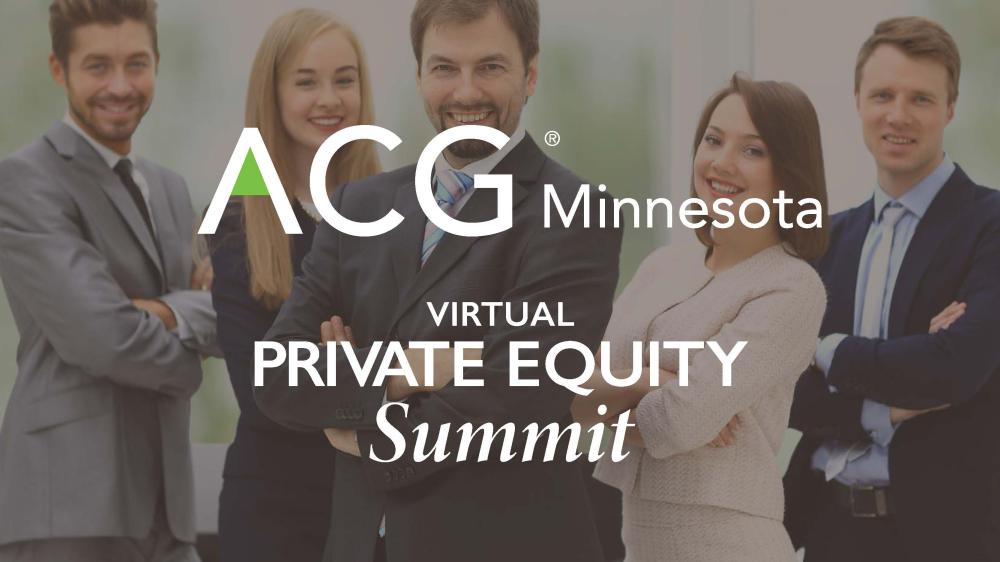 Event Details
When:
October 8, 2020 2 PM - 5 PM CDT
Cost:
Free - $50
Where:
Add to Calendar
Overview
Body
ACG Minnesota Presents Private Equity Summit 2020 | October 8th, 2020
Join us with Ballard Spahr as they discuss current hot topics in Private Equity M&A during the COVID-19 pandemic. Topics included are: the current state of the market, deal sourcing, valuation challenges, distressed M&A transactions and much more.
With so much to discuss this year specifically, there will be four panels and each will be 20-25 minutes in length. After each panel presents, there will be time for Q&A and virtual break-out rooms will be available for attendees to connect with the speakers following the last panel.
ACG MN MEMBER PRICE $0 | OUT OF STATE ACG MEMBER PRICE $20 | NON MEMBER PRICE $50
Speakers
Image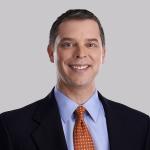 Mark Dietzen
Mark Dietzen regularly represents agents, lenders, borrowers and private equity groups in all aspects of leveraged financings, agricultural lending, project financings, syndicated loan transactions, structured financings, and other related loan and project transactions.
Mark also represents financial institutions in connection with mergers and acquisitions, reorganizations, regulatory matters, and capital-raising transactions.
Over the past decade, Mark has closed more than 100 financing transactions and assisted more than 35 financial institutions in whole bank or branch sale transactions.
Chris Haskett
Quadion
Sr. Director – Business Development
Chris is the Sr. Director for Mergers & Acquisitions at Minnesota Rubber & Plastics (Quadion LLC) a portfolio company of KKR Industrials.  Chris has over 25 years of deal-making experience, having held Corporate Development leadership roles at MRP, Graco, Inc., and Best Buy over the past decade.  Prior to his work on the buyside, Chris was a sell-side investment banker with Lazard Middle Market and various other boutique investment banks in Minneapolis, a small business owner, and a corporate banker with U.S. Bancorp's structured finance group where he helped lead equity and mezzanine debt investments in middle market industrial companies.  Chris is a life-long Minnesota resident and currently lives in Golden Valley with his family.
Image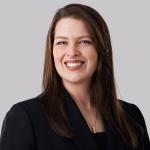 Nicole Hittner
Nicole Hittner uses her financial background and over a decade of legal experience to assist a broad array of clients on business-critical matters. While Nicole focuses primarily on mergers, acquisitions, and divestitures for her clients, she also regularly provides ongoing counseling to companies on complex legal matters. Nicole is able to provide a unique perspective, incisive problem-solving, and practical advice.
Nicole counsels private equity firms and other businesses on deal documents, negotiating strategies, and day-to-day operations. She assists both buyers and sellers in a broad range of industries, including manufacturing, food, health care, and hospitality. Nicole serves as outside counsel to various private equity portfolio companies and provides ongoing advice with respect to contract drafting, negotiation, and general business matters. Previously, Nicole was with PricewaterhouseCoopers and is a CPA (inactive).
Nicole is committed to advancing the careers of women in the legal field. She co-chairs Ballard Women, which focuses on the recruitment, retention, and advancement of women at the firm. She previously chaired Lindquist's Women's Initiative, and she is actively involved in Women in Private Equity, a networking group for women in the private equity industry.
Image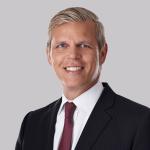 Joe Humke
Joseph Humke focuses his practice on representing public companies, private equity funds, fundless sponsors and closely held businesses in connection with stock and asset acquisitions and divestitures, mergers, recapitalizations, roll-ups, joint ventures, capital formation transactions and other investments. His substantial transactional experience transcends a broad range of industries, including manufacturing, consumer products, health care and metals recycling. Joe also provides general corporate counsel to a number of companies, including many of his private equity clients' portfolio companies.
Joe previously worked at Mayer Brown in Chicago. Prior to entering law, Joe was a finance and accounting analyst for a large multi-national corporation.
Image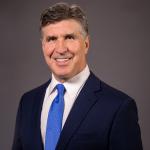 Michael Knight
Alliance Management
Founder & President
Mr. Knight is a hands-on manager with extensive turnaround experience in manufacturing, construction (service & material supplies), distribution, retail, real estate, and agricultural businesses. Michael has completed dozens of complex business transactions including refinancings, business sales, acquisitions and liquidations.
Mr. Knight has served as interim CEO, business consultant, interim manager, and court-appointed receiver of troubled and emerging companies. He has extensive experience in organizational restructuring, developing and implementing comprehensive cost control and efficiency efforts, strategic business planning and complex business transactions.
Image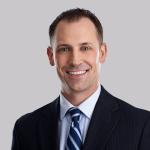 Mike Kuhn
Michael Kuhn regularly represents private and public companies and private equity funds that are acquiring, selling, reorganizing, and merging their businesses. Additionally, he advises clients on day-to-day legal and business matters, including early-stage companies addressing issues related to entity formation, general corporate services, and fund raising.
Mike also represents many of the leading private equity firms in the Twin Cities metropolitan area. He has represented companies on the acquisition and sale process and management groups in connection with their investments. His experience includes leading the overall transaction process, negotiating the acquisition-related aspects, and structuring and negotiating employee and investor agreements.
Mike also has significant experience with M&A representations and warranties insurance products, which are being used more frequently in the current M&A market. Mike regularly assists clients across the firm with respect to issues raised by using such insurance products.
Image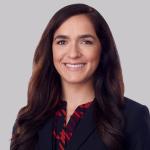 Catherine LaGrange
Catherine LaGrange assists financial institutions and bank holding companies with mergers and acquisitions, reorganizations, regulatory matters, and capital-raising transactions. She also represents senior and mezzanine lenders and private equity groups in leveraged finance transactions. Prior to entering law school, Katie worked in sales in New Jersey.
Image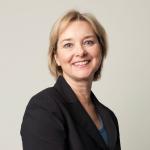 Karen McConnell
Karen C. McConnell is the Co-Practice Leader of Ballard Spahr's Private Equity Group. Karen is known for her work in the areas of corporate law and securities law, with emphasis on mergers and acquisitions and private equity investment transactions. She has closed over 400 transactions for buyers and sellers in her career.
Image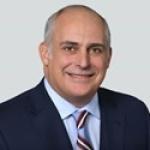 David Santoni
Lazard Middle Market
Managing Director & Head of Financial Sponsors Group
David Santoni is a Managing Director in the Financial Sponsors group at Lazard Middle Market. He has more than 25 years of experience in mergers and acquisitions and corporate finance, and has executed transactions on behalf of many nationally recognized private equity sponsors.
Prior to his investment banking career, Mr. Santoni practiced law with the international law firm of Skadden, Arps in Toronto, and Thompson, Hine in Cleveland.
Mr. Santoni received his Juris Doctorate cum laude from Case Western Reserve University School of Law in Cleveland, Ohio, and his Bachelor of Arts cum laude in Mathematics from the University of St. Thomas in St. Paul, Minnesota.
Image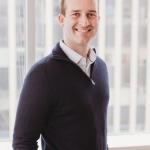 Kasey Sime
Stone Arch Capital
Director
Kasey joined Stone Arch Capital in 2014. His primary responsibilities involve sourcing new investment opportunities, structuring, financing, and negotiating transactions and conducting due diligence on prospective investments, and working with various portfolio companies on strategic initiatives.
Previously, Kasey was an M&A Associate at UnitedHealth Group. Prior to United, Kasey was an Investment Banking Analyst at Houlihan Lokey. While at Houlihan Lokey, Kasey focused on M&A transactions within the industrial and distribution sectors.
Kasey lives in a suburb of Minneapolis with his wife and dog. In his spare time, he enjoys golfing, boating and watching Minnesota Gopher sports.
Kasey is a graduate of the Carlson School of Management at the University of Minnesota (B.S.B. in Finance).
Image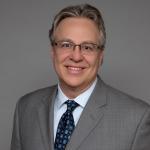 George Singer
George Singer practices in the areas of corporate and commercial law, including finance, financial restructuring, capital recovery, and bankruptcy. He negotiates senior and subordinated financing arrangements and has experience with structuring credit facilities, perfecting finance documentation, and closing secured and lease finance transactions. His former experience as a business analyst for Dun & Bradstreet provided a solid foundation for a background in business and the extension of credit. George regularly represents lenders, lessors, funds, committees, business debtors, guarantors, and creditors in financial workouts, restructurings, distressed-sale transactions, intercreditor disputes, lender liability claims, successor liability issues, and preferential and fraudulent transfer litigation.
George has been practicing for over 20 years and regularly advises publicly and privately held companies on corporate governance, debt and equity financings, licensing issues, and risk management. He serves as corporate counsel on behalf of buyers and sellers and venture capitalists in complex merger, acquisition, divestiture, and joint-venture transactions.
Image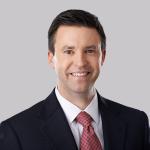 Chad Stewart
Chad Stewart counsels clients on corporate and securities matters, with an emphasis on mergers, acquisitions, divestitures, and joint ventures, regularly representing public companies, private companies and private equity funds and their portfolio companies. Chad has nearly 20 years of experience and has closed transactions in a number of industries, including the advertising, consumer-goods, data-processing, energy, healthcare, insurance, insurance brokerage, manufacturing, medical device, plastics, printing and graphics, public relations, real estate services, recycled-products, retail, and technology industries.
Image
Maggie Tatton
Maggie Tatton represents private and public companies and private equity funds that are acquiring, selling, reorganizing, and merging their businesses. Her mergers and acquisitions experience includes strategic mergers, leveraged buyouts, roll-ups, and carve-out and cross-border transactions. Maggie efficiently manages all aspects of a transaction with a practical, solutions-oriented approach. She has experience closing transactions in a wide array of industries, including manufacturing, food distribution, personal products, specialty retail, and engineering.
She also provides assistance to startup entrepreneurs and rapidly growing companies in the areas of entity formation, general corporate services, and fundraising.
Event Secondary Body
Panel 1 | State of M&A
Description: We will discuss the current state of the M&A market. Hot topics will include: deal activity, availability of financing, competitiveness of the market, and much more.
Presenters: Joe Humke (Partner, Ballard Spahr), Chris Haskett (Sr. Director – Business Development, Quadion), and David Santoni (Managing Director & Head of Financial Sponsors Group, Lazard Middle Market).
Panel 2 | Distressed M&A
Description: This panel will focus on the opportunities and challenges of buying and selling distressed businesses, in and outside of the bankruptcy context.  We will discuss the role of the reorganization specialist, purchase agreement structure and terms in distressed M&A, and unique aspects of buying and selling out of bankruptcy.
Presenters: Karen McConnell (Partner, Ballard Spahr), George Singer (Partner, Ballard Spahr), and Chad Stewart (Partner, Ballard Spahr), and Michael Knight (Founder & President, Alliance Management).
Panel 3 | Financing Issues in a COVID-19 Environment
Description: This panel will focus on key issues PE portfolio companies are facing during COVID-19 including COVID related provisions in credit agreements, financial covenant default strategies, and Sponsor keep well agreements.    
Presenter: Mark Dietzen (Partner, Ballard Spahr), Catherine LaGrange (Associate, Ballard Spahr), and Kasey Sime (Director, Stone Arch Capital).
Panel 4 | The Pandemic's Impact on Deal Terms
Description: This panel will focus on the impact of the pandemic on certain specific deal terms, including earnouts, representations and warranties, conditions precedent and MAE clauses.  It will also address recent Representation & Warranty insurance trends.
Presenters: Nicole Hittner, Mike Kuhn, and Maggie Tatton (Partners, Ballard Spahr).
Hosted by:
ACG
Sponsors
Event Materials
Event Materials
Meeting login information will be sent the day of the event. 
By registering for this event I agree to be photographed, recorded and/or videotaped by ACG Minnesota and its agents in connection with ACG events whenappropriate. In addition, your contact information may be shared with other attendees
Cancellation and Refund Policy: 

There is a $5.00 processing fee for all cancellation requests received up to one day prior to the event. NO REFUNDS will be given within 24 hours of the virtual event.