Image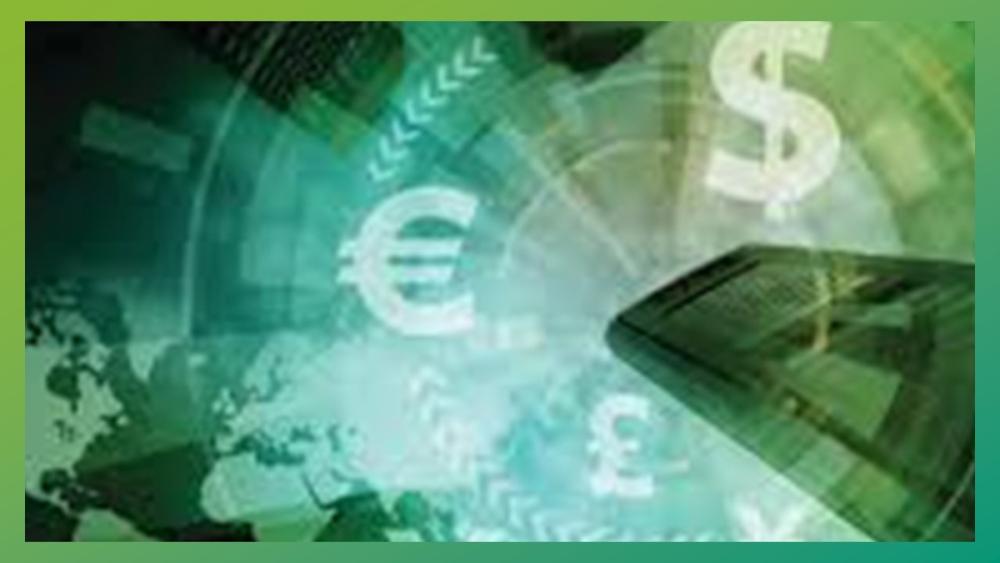 Overview
Body
Hosted in conjunction with ACG Charlotte, Maryland, Raleigh and Richmond.  Following the panel discussion and Q&A there will be time for networking in breakout rooms.
When in history has the U.S. economy been bombarded by so many major developments at once? A global pandemic, a national election and a tensing rivalry between two World superpowers. Combined, they've spun the U.S.economy into a vortex in recent months. Things are changing more swiftly thanever and it's difficult to make sense of it all. Join ACG Charlotte, Maryland, National Capital, Raleigh and Richmond, for a thought-provoking analysis presented by
Marc Chandler, Chief Market Strategist at Bannockburn Global Forex
, and
Kathleen Hays, leading economics reporter and anchor at Bloomberg Television
. They will address the key issues impacting today's U.S. economic landscape and provide guidance on what we can expect through the balance of 2020 and into 2021, attempting to answer today's most pressing economic questions:
How has the COVID-19 pandemic impacted the real economy and what long term impacts we can expect?
What's next for U.S. monetary and fiscal policy?
Did Europe have its Hamiltonian moment?
What is the end game of the U.S./China rivalry?
What are the economic implications of the upcoming U.S. election?
How have and will middle-market companies and investors be impacted by the above?
Marc and Kathleen are experts at understanding economic drivers and ramifications and you won't want to miss this opportunity to engage with them.
Questions can be submitted in advance to gwarlick@acg.org or during the program."

Marc Chandler, Managing Partner, Chief Market Strategist - Bannockburn Global Forex
Marc Chandler joined Bannockburn Global Forex in October, 2018.  Prior to joining Bannockburn, he was the global head of currency strategy at Brown Brothers Harriman for thirteen years... Previously he was the chief currency strategist for HSBC Bank USA and Mellon Bank.  Marc is a prolific writer and speaker.  In addition to being frequently called up to
by the newspapers and news wires to provide insight into the developments of the day, Chandler's essays have been published in the Financial Times, Barron's, Euromoney, Corporate Finance, and Foreign Affairs.  His blog, www.marctomarket is widely read and picked up by both the traditional and social media. Marc appears often on business
television and is a regular guest on CNBC.  He frequently presents to business groups and investors.   His first book, "Making Sense of the Dollar:  Exposing Dangerous Myths about Trade and Foreign Exchange was published by Bloomberg Press in August 2009 and it won a Bronze Award from Independent Publishers.  His second book, Political Economy of Tomorrow, was published in February 2017.  His current research projects include global imbalances, scarcity and surplus, and the relationship between savings, investment and growth.  Marc has been analyzing the foreign exchange market for more than 20 years.  He holds a Master's degree in American history (1982) from Northern Illinois University and a Master's in International Political Economy from the University of Pittsburgh (1984).   He has taught classes on
International Political Economy at New York University since the early 1990s.  He is also a Visiting Executive Lecturer at Darden Graduate School of Business Administration at University of Virginia since 2012.  
Kathleen Hays, Reporter and Anchor, Bloomberg TV 
Kathleen Hays is Global Economics and Policy Editor for Bloomberg Television and Radio, covering economies and central banks around the world, from the Federal Reserve and the European Central Bank, to the Bank of Japan and the People's Bank of China. Hays can be seen and heard on "Bloomberg Daybreak Asia" and "Bloomberg Asia Markets," and on Bloomberg Radio's "Bloomberg Markets P.M." Recognized as one of the top economics reporters and anchors in the country, Hays has covered the U.S. economy and the Federal Reserve for more than 30 years. For the past two years she has broadened out her coverage to include the economies and central banks of Asia, travelling regularly to Japan. Hays joined Bloomberg in 2006 after years as an on-air and online economics correspondent at CNBC and CNN, where she served as a host, correspondent and commentator for numerous programs. She began her career as the New York bureau chief at Markets News International, a financial newsservice. From there, she joined Reuters, and later worked as an economics correspondent and New York bureau chief for Investor's Business Daily. Hays attended Stanford University, where she earned both a bachelor's degree and a master's degree in economics. She is a member and former governor of the Money Marketeers of NYU, and a member of the Economic Club of New York. She is based in New York City.
 
Hosted by:
ACG
RSVP by:
RSVP Deadline
August 19, 2020 11pm