Image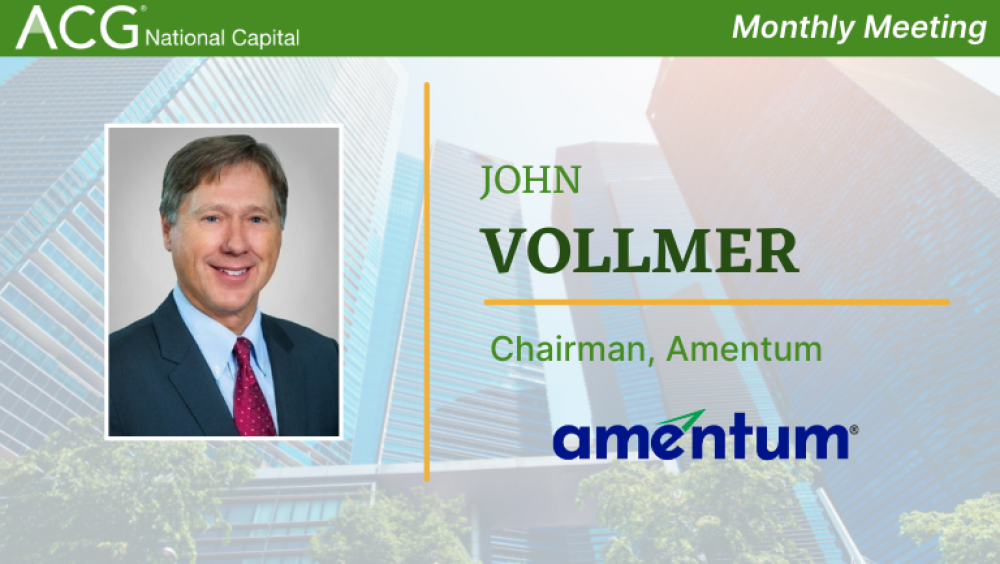 Event Details
When:
May 18, 2022
Where:
Location Name
8000 Towers Crescent Dr Suite 1700, Vienna, VA 22182
Add to Calendar
Overview
Body
John is the Chairman of Amentum, previously CEO, which provides a broad array of technical and management services to the U.S. federal government and other national governments worldwide. His responsibilities include planning, organizing, and controlling the operating activities of more than 20,000 employees in 28 countries. In addition to leading Amentum, he is responsible for strategy and business growth, emerging technology, and offerings development.
Prior to Amentum, John was President of the AECOM Management Services Group, and Executive Vice President of Operations for URS Federal Services, an engineering and technical services provider with over $4B in revenues and 18,000 employees. He was responsible for delivering high-quality science, engineering, and analytical services, critical infrastructure and facility management, base and range operations and cyber and IT solutions to the DoD, NASA, and other Federal agencies.
Wednesday, May 18 | 7:00 - 9:00 AM
The Tower Club | Tysons, VA
7:00 am - Coffee & Networking
8:00 am - Breakfast & Program