Image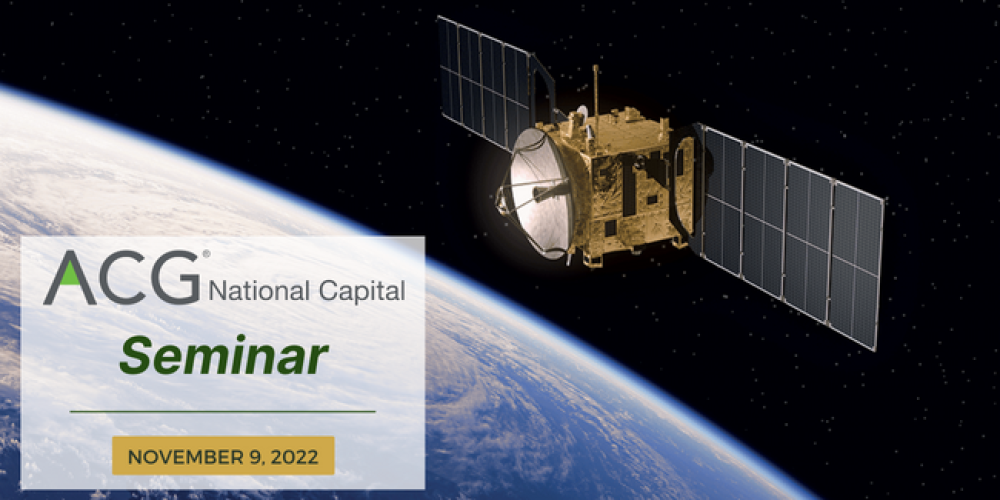 Event Details
When:
November 9, 2022 4 PM - 6 PM EST
Where:
Location Name
1750 Tysons Blvd. Suite 1000, McLean, VA 22102
Add to Calendar
Overview
Body
Please join our expert panel addressing the expanding M&A and investment activity in the federal and commercial space industry.
The space sector in North America is accelerating as key players acquire new technologies to support the growing need for military and civilian capabilities in space. This momentum has also catalyzed space startups in the private secto which, in time, will offer more M&A opportunities to the market.
Fueling some of this growth is the expanded funding from the U.S. government and its space related agencies for
commercial and defense applications in space.
Our multidisciplinary, expert panel will address the current state of transactions in this vibrant and growing sector. During this event, you will learn more about:
Recent transaction volumes and valuations for acquisitions, as well as private and public investment in the space sector
Key space related technologies and capabilities that strategic and financial buyers are looking for
The role the U.S. government will play in the expansion of the commercial and defense space industry sectors
Key federal budget priorities
Event Secondary Body
Panelists:
Scott Meza, GT, Shareholder (Corp./M&A) – Moderator
Jeff Chiow, GT, Shareholder (Gov.Con.) 
Dave Bettinger, SpaceLink, CEO
Mark Spoto, Razor's Edge Ventures, Co-Founder and Managing Partner 
Hosted by:
ACG