Image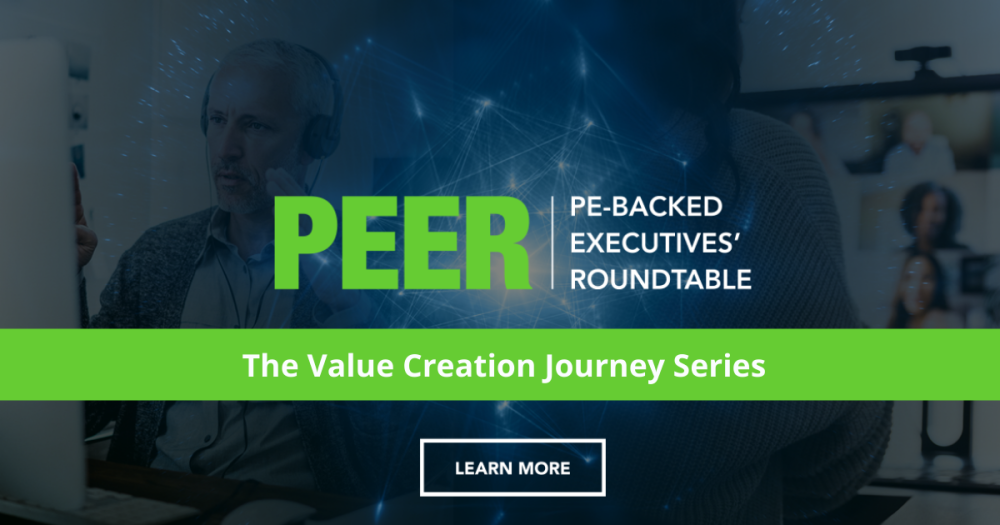 Event Details
When:
July 21, 2021 12 PM - 1:30 PM EDT
Where:
Add to Calendar
Event Secondary Body
Metrics that Matter for Growth, Alignment and Exit
a part of the Value Creation Journey series exclusively for PE-backed Executives
July 21, 2021, 12:00 - 1:30 pm ET
As PE-backed CEOs and CFOs, we are responsible for driving growth during our PE hold period.  As part of that process, we continuously assess our strategy's progress and effectiveness to determine if a course correction is needed. A good set of metrics and KPIs are critical to this assessment.  In this session, we'll explore which metrics are most useful, how we track and communicate KPIs for alignment and how this can frame a successful exit.
Our interactive discussion of peer CEOs and CFOs will highlight financial and non-financial performance metrics to drive insight and progress.  
Equally important is how we publicize metrics, internally and to external stakeholders, as a way to align the team and investors around strategy – managing to the numbers. 
When the time comes to exit, having these metrics on a historical basis will tell the story AND demonstrate that the management team has their finger on the pulse of the business and understands what drives it. 
Discussion Hosts:
Image

 

 

James Caruso
CFO
Knipper

Image

 

 

Alix James
CEO
Nielsen-Kellerman

Participants should plan to share how they use and communicate some of their favorite KPIs with the group to expand on the conversation. 
Pricing: (Open exclusively to PE-backed Executives)
ACG Members = No Charge
Non-Members = $45
PE-backed Executives members of ACG attend at no cost!  
Cancellation Policy: A full refund, less a $5 processing fee will be applied to all cancellations made on or before Friday, July 16, 2021.
JOIN TODAY AND SAVE! RECEIVE ALL PEER PROGRAMS + M&A EAST 2021 AT NO COST.
Future Roundtables
This is the third in a four-part series on The Value Creation Journey.
4. PE-backed Exits in a COVID Environment at M&A East 2021, October 27th
Image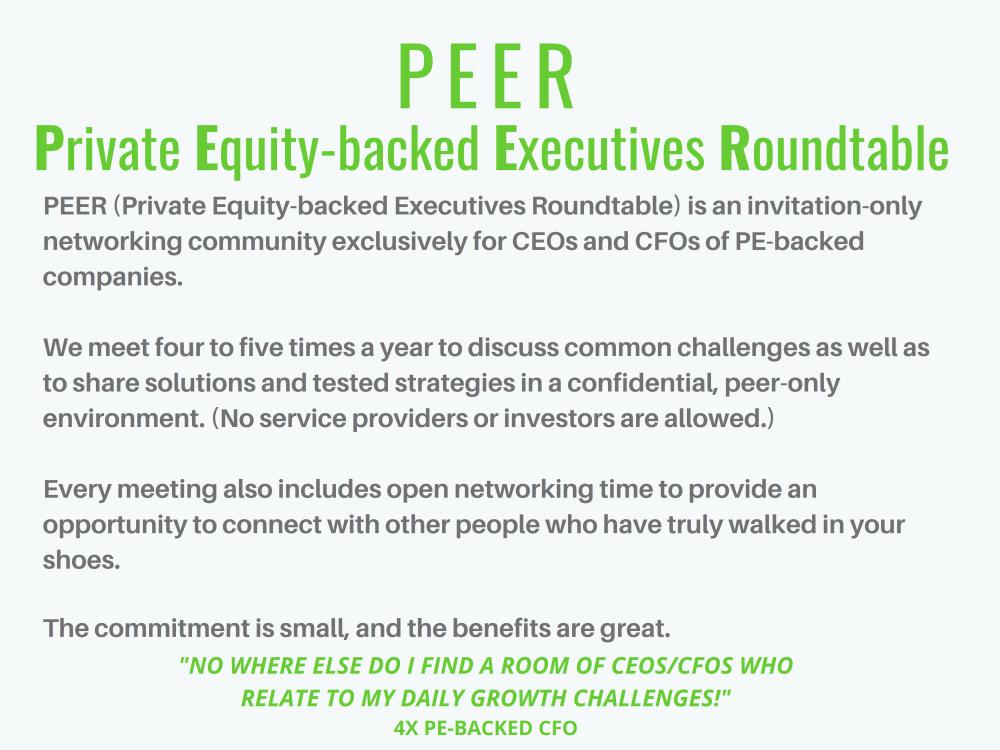 Hosted by:
ACG