Image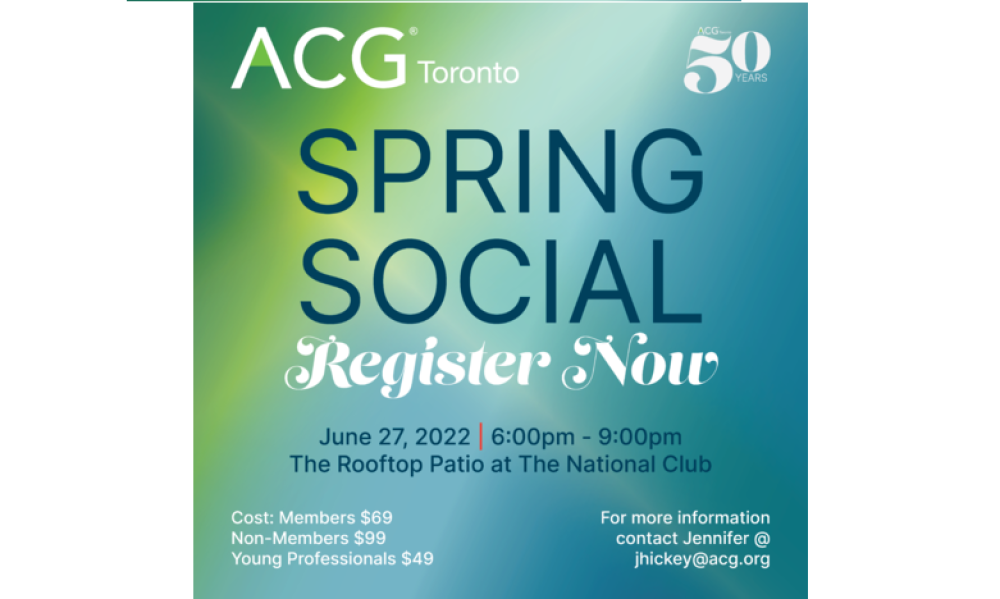 Event Details
When:
June 27, 2022 6 PM - 9 PM EDT
Where:
Location Name
303 Bay St., Toronto, ON M5H 2R1
Add to Calendar
Event Secondary Body
About the Association for Corporate Growth (ACG):  ACG is the largest industry association representing the Private Equity, Mergers & Acquisition, and Investment industry.   Founded in 1954, ACG is the global community for middle-market dealmakers and business leaders, with 60 chapters and more than 15,000 members - http://www.acg.org .
About ACG Toronto:  Founded in 1971, ACG Toronto hosts a series of 30+ events and provides opportunities for networking, deal opportunities, industry knowledge, thought leadership and connects with more than 2,500 executives across North America. http://www.acg.org/toronto/ .
Hosted by:
ACG
RSVP by:
RSVP Deadline
June 27, 2022 11pm
Sponsors