Image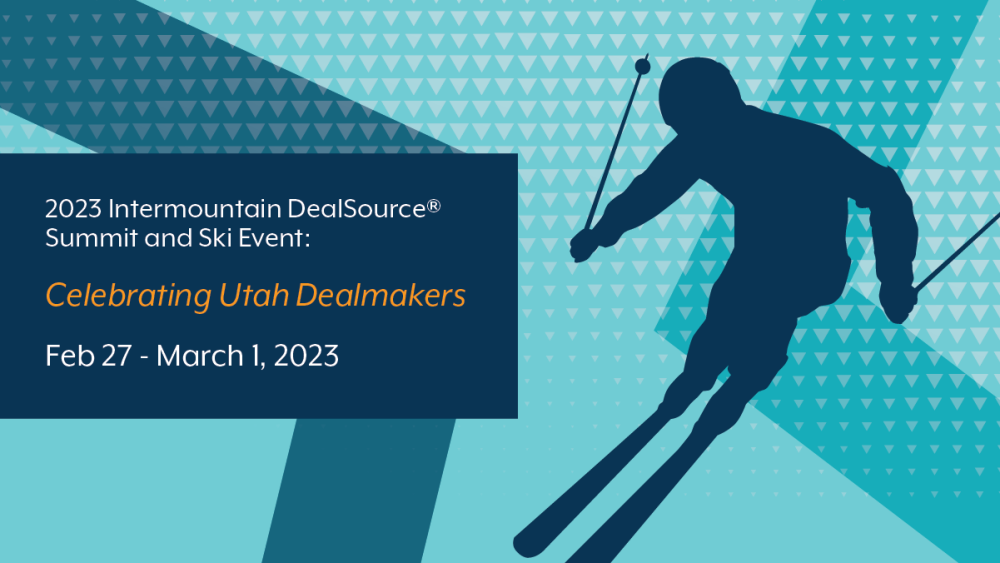 Event Details
When:
February 27 - March 1, 2023
Overview
ACG Utah invites you to our 19th annual Intermountain DealSource Summit and Ski Event, February 27-March 1, 2023 at the Pendry Hotel Park City.
As one of Utah's premiere professional networking organizations, we are passionate about driving business growth in Utah by building relationships among capital networks, trusted resources and the companies they serve.
Our commitment at the DealSource Summit is to provide you with two days full of valuable middle-market deal flow content, multiple networking and meeting opportunities and memorable activities.  And we have requested remarkable snow!
PLEASE NOTE:  THIS EVENT IS SOLD OUT. 


For more information, please contact Linda Blake: admin@acgutah.org