Event Details
When:
February 5 - 7, 2019
Where:
The Hotel at Avalon, Autograph Collection
ACG Atlanta is excited to present quality Keynote speakers and thought leaders on our panels.
Keynote Speaker
Image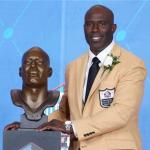 Terrell Davis
NFL Hall of Fame Running Back
Will be speaking about the connections between Sports and Business
Georgia Bulldog, Denver Broncos legend, NFL Hall of Famer and entrepreneur, Terrell Davis was born October 28, 1972 and had a historic career from 1995 to 2001. Davis was drafted by the Broncos in the sixth round (196th pick overall) of the 1995 NFL Draft. Davis is the Denver Broncos all-time leading rusher, with 7,607 rushing yards. As a player, he was given the nickname "T. D." by players, fans and the media; this denoted both the initials of his first and last name as well as being an abbreviation for touchdown.
Davis was sent to the Pro Bowl in the 1996, '97, and '98 seasons. Nicknamed "TD," Davis popularized the "Mile High Salute," a military-style salute given to fans and teammates in celebration of a touchdown.
On July 27, 2007, it was announced that Davis would be inducted into the Denver Broncos Ring of Fame. His induction ceremony took place at Invesco Field at Mile High on September 23, 2007, in a Broncos home game against the Jacksonville Jaguars. In 2006, Davis was inducted into the Breitbard Hall of Fame and into the NFL Hall of Fame in 2017.
Blockchain Panel
Image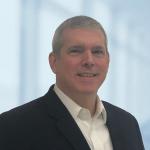 Kell Canty
Kell has over 25 years of experience in technology development and building companies that capitalize on identity, audit, and payments utilizing advanced technology. Kell is Co-founder of Verady, a blockchain asset accounting and audit technology company, and leads its product direction and business development efforts. Previously in the Blockchain space, Kell started Coinpliance in 2013 as one of the first ventures to advance regulatory innovation in Bitcoin particularly in the areas of KYC and AML. He has co-founded multiple Fintech startups including a market leading real-time identity, credit, and risk assessment company that was acquired by HNC Software Inc. which then merged into Fair Isaac Corporation(FICO.)
Kell holds a BS in Computer Science from the Georgia Institute of Technology and lives in Atlanta, Georgia. He is a licensed pilot, advanced scuba diver, and volunteers locally.
Image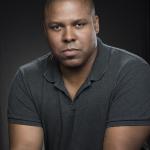 Randy Mitchell
Randy Mitchell is a user-centered design technology professional with product management, software development, UX and founding experience. He's led technology efforts across several horizontals including Blockchain, SaaS, E-Commerce and Healthcare Innovation.
 
Most recently he served as the Product Lead for an ICO funded ($7.2MM) blockchain startup where he was instrumental in architecting and leading that startups Product Development team in delivering the core technology for their inaugural blockchain solution.
 He currently serves as a Product Consultant at BlockLabs which provides product architecture, design and development services for early stage blockchain projects and startups and helps them go from idea to implementation and delivery.
 
He is also an active part of the blockchain community and serves on the Leadership Teams for Bitcoin Atlanta and TAB (The Atlanta Blockchain)
Image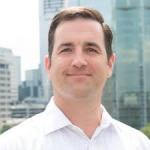 Stephen Pair
Stephen Pair has over 20 years of experience building software systems in the financial and telecommunications industries. He has held various roles including entrepreneur, architect, manager, team lead, and developer. He started programming at a young age on his dad's TRS-80 Model 1 (circa 1978) and spent much of his early career focused on languages, compilers, operating systems and virtual machines. During the 1990s, he developed an interest in the mechanics of financial markets, economics, and monetary systems and the question of how they might evolve as the global Internet developed. He closely followed developments in cryptography along with attempts at creating new electronic money and accounting systems. This background led to the formation of Bitpay.com with his business partner Tony. He holds two patents in the field of streaming analytics along with several additional filings, some of which are still pending.

Stephen is married to Lisa and has two children, Matthew and Andrew. Together they live in Roswell, Georgia.
Image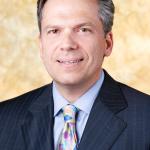 Ed Snow
Ed Snow practices in the Atlanta office of the firm and practices in the firm's Lending Practice Group. Ed has practiced law since 1988 and is admitted to practice in Georgia, Maryland and Tennessee. He represents banks, finance companies, funds and borrowers in the middle and large corporate markets and his clients include: Wells Fargo Bank, JPMorgan Chase Bank, BB&T, Regions Bank, Atlantic Capital Bank, Synovus Bank, First Citizens Bank, Chatham Capital and MidCap Financial Services, among others.
Mr. Snow is also a member of the firm's Blockchain, Cryptocurrency and Electronic Transactions Group and advises banks, financial institutions and other businesses in these areas, including regarding blockchain financial transaction applications, electronic and digital signatures, electronic loan documents and other contracts (aka, electronic records) and collateral consisting of electronic chattel paper, transferable records and other electronic assets. 
Image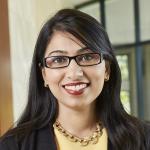 Jagruti Solanki
Jagruti is an assurance partner at Aprio, specializing in Technology and Blockchain. With the shift to and the emergence of more cryptocurrencies and crypto-businesses, Jagruti has been instrumental in the development of blockchain accounting best practices and the launch of Aprio's Blockchain Services group.
Jagruti and the blockchain team at Aprio are pioneers in blockchain accounting, having provided tax, audit, audit readiness and consulting services to companies on the blockchain for over five years. This experience has allowed Aprio to develop accounting and financial reporting best practices that help companies navigate the domestic and international accounting and tax obstacles associated with tokenization and cryptocurrency. Today, Jagruti speaks at blockchain conferences across the U.S., providing companies with insights, best practices and pitfalls related to blockchain accounting, audit, tax, regulatory, valuation and cyber risk considerations.
In 2018, Jagruti received the AICPA's Innovative Practitioner of the Year Award for her work on blockchain accounting.
Cybersecurity Panel
Image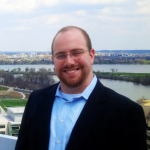 Steve Elovitz
As a director of Mandiant's consulting organization, Steve Elovitz is one of the company's leading incident response experts. Mr. Elovitz and his team have helped hundreds of organizations respond to security breaches orchestrated by both organized crime groups and foreign governments. Mr. Elovitz has extensive experience in both proactive cyber security as well as incident response. Prior to joining Mandiant, Mr. Elovitz was a Forensic and Malware analyst for PwC and Booz Allen Hamilton
Image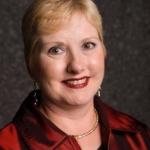 Katherine Fithen
Katherine Fithen has been a leader in information security for more than 20 years. In January 2019, Katherine joined McKesson Corp. as the Director, Governance. Before coming to McKesson Corp., she was a Managing Principal Consultant with Secureworks after retiring as the Chief Privacy Officer and Director of Governance & Compliance at The Coca-Cola Company in July 2017. Prior to joining The Coca-Cola Company in 2002, Katherine was the Senior Manager of the CSIRT Program at PricewaterhouseCoopers, LLP, and prior to pwc, she was the Manager of the CERT®. Katherine has earned a Bachelor of Arts in Retail Management, a Master of Arts in Personnel Management, and a Master of Science in Information Science.
Katherine is on several advisory boards for privacy and security. In August 2015, Katherine was listed as one of "Women in IT Security:  10 Power Players" (http://www.scmagazine.com/women-in-it-security-10-power-players/article/421364/4/)
Image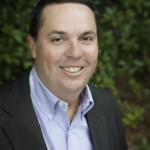 Jack Healey
Jack is an expert in operational, financial and organizational risk and crisis management, strategies and tactics.  He is an expert in cyber incident preparation and response strategies and tactics and has consulted Fortune 500 as well as small companies on the preparation, identification, remediation and recovery from Cyber Incidents. Mr. Healey was formally the CFO of a highly acquisitive public company and over 14 years acquired and integrated more than 60 companies.  He currently works with private equity firms in evaluating the risks and opportunities associated with portfolio companies. He authored the Business Crisis Diagnostic and Prevention Model™ which provide businesses with the framework necessary to identify impending business crises before they occur.  He is a Certified Public Accountant, Certified in Financial Forensics, Certified Fraud Examiner and holds AICPA certificates in SOC for Cybersecurity and Cybersecurity Assurance Services. He graduated magna cum laude from Syracuse University.
Image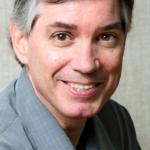 Brett Lockwood
Smith, Gambrell & Russell, LLP
Brett Lockwood is a Partner with Smith, Gambrell & Russell, LLP in Atlanta and heads the firm's Cybersecurity and Technology Transactions Practices.  Brett regularly assists organizations with cybersecurity and data privacy compliance matters, complex technology transactions, alliances and joint ventures, as well as other significant business transactions.
Image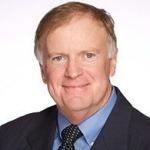 David Mills
What are two of David Mills' best characteristics? His IT expertise and his ability to explain highly complex, technical IT topics in a way that each of us understands. David leverages more than 20 years of IT experience to his clients' benefit and specializes in IT compliance/audit, IT security, risk analysis, disaster recovery, network design, installation, and implementation. David's accomplishments include IT assessments/audits for Sarbanes-Oxley (SOX), the Health Insurance Portability and Accountability Act (HIPAA), Gramm Leach Bliley, Federal Financial Institutions Examinations Council (FFIEC), SSAE 16, SOC 2, SOC 3, and the Bank Secrecy Act.
David is a Certified Information Systems Auditor (CISA), a certification that is the globally accepted standard of achievement among information systems (IS) audit, control and security professionals. David served as an IT liaison for many education and government agencies. David has designed, configured, and installed complete IT systems for large and medium-sized local and state government, education, financial, legal, medical, and manufacturing entities. David has served on the faculty of Troy University as an adjunct professor. He has also been a speaker and instructor for groups and associations such as the AICPA IT Executive Committee (ITEC) Alabama Society of CPAs (ASCPA), North Carolina Society of CPAs, and Florida Tax Collectors Association. David is also an editor of the ISACA Journal.
Debt Market Update Panel
Image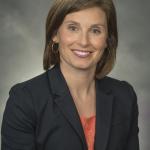 Mary Beth Coke
Mary Beth Coke is the head of the Commercial Syndicated & Leveraged Finance (SLF) Team. Mary Beth joined SunTrust in 2004 and was most recently a Director in AFES where she focused on underwriting leveraged finance transactions for healthcare clients. Prior to joining AFES, Mary Beth was in Portfolio Management, and she also worked with the predecessor team to AFES which supported middle market, sponsor-backed companies and covered multiple industries including Consumer Retail, Financial Services, Post-Secondary Education, Transportation and Business Services. She brings 14 years of deep experience in credit analysis, along with existing knowledge of the leveraged finance market.
Mary Beth is a Georgia Tech graduate where she received a B.S. in Management with a concentration in International Affairs. As a Georgia native, Mary Beth likes being active, playing guitar and spending time on two wheels when she's not enjoying time with her family.
Image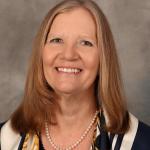 Nancy Halwig
Nancy Halwig recently joined UCB as a Senior Vice President in the Atlanta/Buckhead Region.  UCB, has $12.4 Billion dollars in assets and is headquartered in Georgia with 150 branches located throughout Georgia, North Carolina, South Carolina, and Tennessee. UCB is a full service national bank that provides competitive financial solutions and services to both companies and individuals. Nancy is responsible for development of new commercial banking relationships.  With extensive lending experience spanning several decades, Halwig has held several senior originator and management positions since moving to Atlanta 34 years ago. Her career spans PNC, UPS Global Supply Chain Finance, RBS Business Capital, Congress Financial/Wachovia Capital Finance, Bank of America, Kredietbank, NV, Citicorp Leveraged Finance, and American National Bank of Chicago.  A Phi Beta Kappa graduate of Goucher College, Halwig received a bachelor's degree and earned an MBA from Northwestern's Kellogg Graduate School of Management.  Halwig serves as a board member of the:  TMA, TAG Corporate Development, Atlanta Women's Foundation, Alliance Theatre Advisory Board and remains an active leader with the ACG  having recently served as 2017 Chair of the ACG Atlanta Capital Connection.  Halwig is also a long time member of the Southern Capital Forum and is a supporter and advocate sponsor of OnBoard.
Image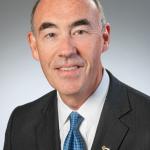 Mike Jackson
Mike Jackson joined Key in 1984 and leads KeyBanc Capital Markets (KBCM) efforts in the Corporate Banking, Consumer & Retail and Financial Services businesses. Mr. Jackson has significant experience in senior debt arrangement, capital markets and relationship management. He has led several senior debt financings for companies in the healthcare, technology, retail, distribution, and manufacturing sectors. Mr. Jackson has advised clients on capital raising / access to capital markets, hedging alternatives and other banking services. Prior to KBCM's acquisitions of Pacific Crest Securities (2014) and Cain Brothers (2017), Mr. Jackson
had banking experience and management responsibility for KBCM's Healthcare and Technology businesses.
Mr. Jackson holds a B.S.B.A. from Bowling Green State University and an MBA from the University of Toledo.
Image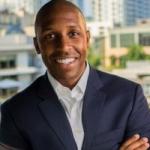 Kenneth Saffold
Kenneth Saffold is a Director and South Region Head of the U.S. Private Capital Group at BlackRock, the largest institutional asset management firm in the United States. In this role Kenneth provides private equity and debt to middle-market companies for M&A transactions throughout the region. He was part of the team at Tennenbaum Capital Partners that sold to BlackRock in 2018. Prior to his current role Kenneth spent 8 years as a Senior Vice President at GE Capital and prior to that worked in Investment Banking at Goldman Sachs and Citi where he started his career. Kenneth currently serves as a member of the Atlanta Zoo Council, the Leadership Georgia Class of 2019, and is the Northside Youth Organization (NYO) Basketball League Commissioner.  He has formerly served as Chair of the Emory Board of Visitors and member of the Leadership Atlanta Class of 2017. Kenneth received his MBA from The Wharton School at the University of Pennsylvania and his BA from Morehouse College. Kenneth lives in Atlanta with his wife Akilah and two kids, KJ and Eva, age 10 and 5.
Image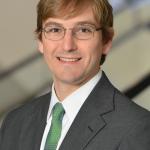 Tyler Wolf
Tyler Wolf is a partner in the firm's Commercial Finance Practice Group. Mr. Wolf's practice focuses on representing lending institutions in a variety of finance transactions including agented credit facilities, acquisition financings and note offerings. His experience spans many industries, including convenience and gas, franchise, healthcare and hospitality.
Mr. Wolf graduated from Washington and Lee University in 2005 with a Bachelor of Arts in European History and from the Washington and Lee University School of Law in 2008, where he was a member of the Washington and Lee Law Review.
Fintech Roundtable
Image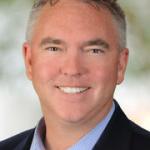 Sean Banks
Sean joined TTV in 2002 as a summer associate and returned to TTV in 2005. He currently serves as a Partner and has over 13 years of venture capital experience. Prior to joining TTV, Sean served as the Vice President of Finance and General Counsel for an Atlanta-based technology start-up company. Sean is also on the Editorial Board of n>genuity Journal, published by TSYS, the world's largest credit card issuer. Sean is frequently featured in print and on the radio and TV as an expert on advances in fintech and the fintech ecosystem in Georgia. Sean was one of the first to identify advances in multi-channel digital banking, transaction processing security and ecommerce marketing robotics. He earned his MBA from the Goizueta Business School at Emory University where he was one of five Woodruff fellows.  Additionally, he earned his J.D. at the University of San Diego in 2001. He is a graduate of the United States Naval Academy, where he played baseball and earned a B.S. in Economics. For TTV, he has served on the Board of Directors for four companies, and currently serves on the Board of Directors for Gro Solutions, FX Bridge, FTRANS, and Hurdlr, and as an observer on the blooom, MX and Springbot Board of Directors.
Image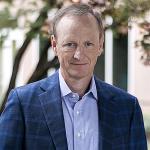 Jim Douglass
Mr. Douglass is a Partner of Fulcrum Equity Partners and brings more than 25 years of operations management, strategic development and financial experience with high-growth financial services, marketing services and healthcare companies.  Mr. Douglass was most recently CEO of Vesdia, a pioneer in loyalty and card-linked marketing for financial services, airline and hospitality companies, which merged with Cartera Commerce in January, 2011.  Previous to Vesdia, he served as CEO for Atlanta-based Visionary Systems, Inc. (VSI), a provider of decision systems for credit providers and retailers that was sold to Trans Union in 2004.
Mr. Douglass began his career with KPMG in the Financial Services practice.  He currently serves on the boards of Fattmerchant, Dropoff, SureFire Local, GoPivot and Synthio.  Mr. Douglass also served on the board of Gro Banking, a leading provider of digital banking software recently sold to Q2ebanking, FactorTrust, the leading provider of alternative credit data which was recently sold to TransUnion, and Paymentus a leading provider of cloud-based billing and payment solutions sold to Accel-KKR.  Jim also serves on the board of ACG (Association for Corporate Growth), Venture Atlanta, and graduated with a BBA in Accounting from Georgia State University
Image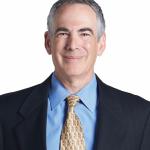 Philip Gura
Phil Gura has more than 30 years of experience helping companies manage data security, privacy, governance and regulatory compliance challenges. He has served as the Chief Legal Officer of major corporations, including Merchant Customer Exchange LLC (MCX), RaceTrac Petroleum Inc. and LaRoche Industries, Inc.  At MCX, Phil built legal and compliance functions from the ground up for the company's mobile payments platform. Most recently, Phil served as Chief Legal Officer of Sionic Mobile Corporation, a cloud-based connected commerce company. In this role, Phil led partnership negotiations with major financial institutions, merchants, acquirers, automobile manufacturers, and technology platform providers.
Image
Jamie Hamilton
Jamie is a Director at SunTrust Robinson Humphrey and leads the firm's Payments Technology investment banking efforts.   Specifically, Jamie originates and executes M&A, equity, and debt capital markets transactions for companies across the payments technology ecosystem including First Data, TSYS, Priority Payments, WEX, Corporate Spending Innovations, and EVO Payments.  Prior to STRH, Jamie was head of Strategic Finance and Corporate Development for Healthgrades, a Vestar Capital-backed healthcare IT and digital media company.  Prior to Healthgrades, Jamie was a private equity investor at H.I.G. Growth Partners, the growth equity arm of H.I.G. Capital, a global private equity firm with $20BN+ in assets under management.   Jamie made growth stage investments in companies across a variety of technology end-markets including financial technology, healthcare technology, digital media, and tech-enabled services.   Jamie began his career as a Financial Technology Investment Banking Analyst at SunTrust Robinson Humphrey.   Jamie is a graduate of the McIntire School of Commerce at the University of Virginia and currently resides in Atlanta with his wife and daughter.
Image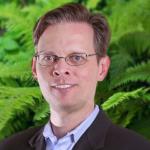 Reese Porter
Reese Porter has served as an EVP and General Counsel of Merchant e-Solutions, a Top 25 U.S. payment card processor and acquirer, since February 2016.  Reese has spent his 14+ year career at the intersection of law and business helping financial services, FinTech and Healthcare IT companies navigate regulatory and strategic challenges.  Reese's prior experience includes seven years as a corporate and securities attorney at two leading Atlanta law firms, and three years as General Counsel of PaySpan, Inc., a healthcare reimbursement and payments company, where he started the in-house legal department and managed all legal, compliance and security matters.  Reese is active in the payments industry as a member of FinTech Steering Committee at the Technology Association of Georgia (TAG) and is a past Co-Chair of TAG's FinTech Innovation Challenge Program.  He received his JD/MBA and BA from the University of Florida.   
Image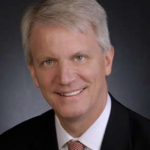 John Beisner
John is a VP in First Data's Global Digital Commerce business unit. John is responsible for strategy, commercialization and sales. His team works with banks, merchants,  partners and resellers to bring Digital Commerce products to market.
John has been in the payments industry for the last 15 years with companies like CheckFree, Harbor Payments and Acculynk. Prior to that he held executive positions in financial software companies where he ran financial software implementation practices, and was a manager with Accenture where he worked on large finance and billing development projects in Telecommunications and Utilities.
John holds a Bachelor of Science and MBA in finance from The Ohio State University.
Healthcare/Physician Services Roundtable
Image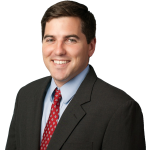 Andrew Eckstein
Mr. Eckstein is a Principal with 14 years of finance and accounting experience, with the last 11 years focusing on buy-side and sell-side due diligence transactions in the middle market (up to $1B). He specializes in quality of revenue analyses, proof of cash assistance, cash to accrual conversion, and working capital projections / negotiations.
Averaging more than 40 deals a year, Andrew's industry experience is more than one or two deals, but rather a portfolio of transactions within healthcare. Andrew's recent transactions include many subsectors of physician service companies including: dermatology, vision, dental, pain management, acute & urgent care facilities, behavioral health, and physical & speech therapy. While his healthcare experience is deep, Andrew's exposure to a wide range of subsectors allows him to bring unique perspectives on deal issues that may arise. 
Image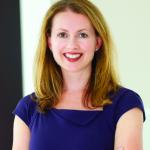 Sarah Ernst
Sarah Ernst represents public and private companies and private equity clients in complex mergers and acquisitions, carve-out transactions, securities offerings, restructurings, joint ventures, and spinoffs, with an emphasis in the health care industry. Sarah also counsels companies on corporate governance matters and ongoing SEC compliance and reporting obligations.
Sarah received her J.D. from the University of Oklahoma College of Law, where she was managing editor of the Oklahoma Law Review and a member of the Order of the Coif. Sarah received her B.S.F.S., cum laude, from the Georgetown University School of Foreign Service. She also attended the U.S. Naval Academy from 1997 until 1999. 
Sarah has been named one of Law360's "Rising Stars," selected by the Atlanta Business Chronicle to its list of "40 Under 40" business leaders, recognized by the Daily Report as one of 25 "On the Rise" attorneys, and named a "Rising Star" by Super Lawyers. 
Image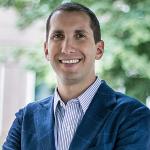 Philip Lewis
Philip is a Principal with Fulcrum Equity Partners. He currently serves on the board of directors of Advantum Health, GoPivot, Fattmerchant, MFG.com and ALS Resolvion. He previously was the CFO for RivalHealth from 2015 – 2017, and helped guide the company through its merger with gBehavior, now branded GoPivot. On top of these roles, he is actively involved in leading new investments as well as assisting in business development efforts.
Philip joined in 2007 as an Analyst and was subsequently promoted to Associate and then Director before becoming a Principal. Prior to joining Fulcrum, Mr. Lewis was employed as an Investment Banking Analyst with A.G. Edwards & Sons in St. Louis. Mr. Lewis received a B.S. in Business Administration with concentrations in Finance and Accounting and a minor in Spanish from Washington University in St. Louis. While in college he worked for the Michelson Organization, a Real Estate Private Equity Fund that manages over $1 billion in assets.
Image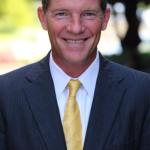 Stephen Rosenbaum
Mr. Rosenbaum brings more than 25 years of healthcare experience to Alliance Spine and Pain.Throughout his career, Rosenbaum has worked with Physicians and Physician-Owned facilities, with the majority of his work being for hospitals, surgery centers, and physician practices.Rosenbaum began his career at Ernst & Young in the Carolinas Healthcare Consulting Practice. He then joined Charlotte, NC based MedCath, Inc.   There, Rosenbaum served at the Vice President of Finance for Development. During his tenure at MedCath, Rosenbaum presided over the successful development and opening of numerous specialty hospitals in various states.Following MedCath, Rosenbaum led the development of Carolinas Surgery Center, LLC, successfully defending a highly contested Certificate of Need, as well as spearheading the licensure and opening. With successful development and licensure complete, and multi-specialty syndication imminent, the center was acquired by Carolinas Healthcare System.
In August of 2008, Rosenbaum joined Interventional Spine and Pain Management Center (now Alliance Spine and Pain Centers)  and created Alliance Spine and Pain, the managing entity, with Dr. Robin Fowler.  In addition to his role as Chief Executive Officer of Alliance Spine and Pain, Mr. Rosenbaum currently serves as a board member of IMS.
Image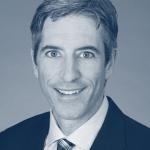 Joseph Silver
Joseph Silver is a partner in DLA Piper's Corporate practice and is based in Atlanta. He primarily represents private equity funds, venture capital funds and their portfolio companies with mergers and acquisitions and equity financing transactions. In the last five years, he has handled over 100 M&A transactions for aggregate consideration exceeding $3.0 billion, including $1.0 billion of transaction involving healthcare services companies. He has significant experience in serving as outside general counsel to healthcare and technology companies, including providing guidance structuring and negotiating equity investments, JVs and M&A transactions. He has been named by the prestigious English research firm Chambers & Partners in Chambers USA: America's Leading Lawyers for Business as one of the leading private equity and corporate M&A lawyers. Mr. Silver is a faculty member and annual speaker at the Venture Capital Institute. He serves on DLA Piper's Policy Committee, Private Equity Steering Committee and is the Managing Partner of the Atlanta office
Mr. Silver received his BA with honors from Vanderbilt University and earned his JD from the University of Georgia cum laude.
Image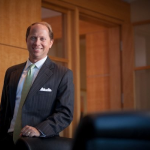 McNeill Wester
McNeill Wester is a Managing Director with Coker Capital Advisors, a subsidiary of Fifth Third Securities, Inc. He brings over two decades of investment banking and legal experience to the firm. Prior to joining Coker Capital Advisors, Mr. Wester worked in investment banking with a focus on executing mergers and acquisitions for middle market companies at McColl Partners (now Deloitte Corporate Finance) and Fennebresque & Co. where he served as a Managing Director, General Counsel, and Founding Partner. He also practiced law at Moore & Van Allen, where he advised clients on corporate and securities matters. Prior to beginning his legal career, he was a Financial Analyst in the investment banking division of First Union Capital Markets (now Wells Fargo Securities).
Mr. Wester received a Bachelor of Arts in Political Science and Psychology from The University of North Carolina at Chapel Hill and a Juris Doctorate from the School of Law at The University of North Carolina at Chapel Hill, where he served as an editor on the North Carolina Banking Journal.
M&A Trends Panel
Image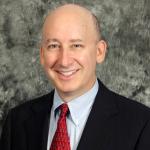 Gary Denning
Gary Denning was most recently the VP of Corporate Development and M&A at Axiall Corporation, a $5 billion revenue Atlanta-based public company that produced chemicals and building products.  As the head of the function reporting to the CEO, Gary was a member of the executive team that led the sale of the company to Westlake for $3.8 billion.  Prior to the sale of the company, Gary led the refining of the portfolio by selling off four non-core divisions. Since the acquisition of Axiall, he has had several M&A consulting roles in the market.  He was a corporate development consultant to the new owner Westlake for six months.  He is currently leading the sale of three non-core divisions and helping PE groups on two buy-sides.  Gary also worked with Lone Star Funds to acquire Arclin Inc., a $500 million industrial company in Roswell, GA and has been on the Board for the past two years.  Prior to joining Axiall, Gary spent 17 years in investment banking at Chase Manhattan Bank, Bear Stearns and Houlihan Lokey.  He has worked on over 170 M&A transactions over the past twenty-five years.  Gary has a BA from Duke University, an MBA from Fordham University and a MA from Emory University. 
Image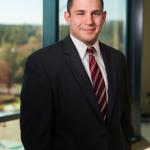 Matt Goldin
Matt Goldin focuses his practice on serving clients in the manufacturing, healthcare, staffing and hospitality industries. He provides clients with extensive experience in preparation of reviewed and audited financial statements, as well as buy and sell side due diligence. Matt has specific expertise with purchase accounting, cash flow management, business profitability analysis and quality of earnings engagements. He serves as a consultant for various clients on issues related to ownership structure, expansion projects, accounting function centralization and sell side and exit-readiness. Matt also provides tax services and financial coaching to professional athletes. Matt resides in Roswell with his wife and three children.
Image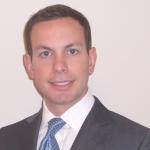 Anthony Hauser
Anthony Hauser is a Principal at MSouth Equity Partners, an Atlanta-based middle-market private equity firm that currently manages $2.2 billion of capital across four funds. In his current role, Mr. Hauser is focused on identifying, evaluating, and executing investment opportunities as well as partnering with MSouth's existing portfolio company management teams to drive strategic and operational initiatives. Prior to MSouth, Mr. Hauser was most recently Chief Financial Officer at OmniTrail Technologies, a venture-backed telecommunications start-up.  Prior to OmniTrail, Mr. Hauser was a Vice President at MSouth where he worked for four years. Before joining MSouth in 2011, Mr. Hauser was an Associate at Genstar Capital, a private equity firm that currently manages $9.7 billion of capital. Prior to joining Genstar Capital, Mr. Hauser was an Analyst in the Mergers & Acquisitions group at JP Morgan.
Image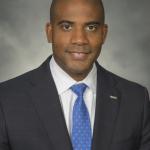 Torey Hinkson
Torey S. Hinkson is a Managing Director within the Mergers & Acquisitions group at SunTrust Robinson Humphrey where he currently leads the M&A practice for the Building Products sector.  Torey has over 20 years of investment banking and military officer experience. He also possesses broad transaction experience across the Industrials sector where he has completed sell-side, buy-side and fairness opinion assignments within the Aerospace & Defense, Building Products, Chemicals, Industrial Goods & Equipment, Paper & Packaging and Transportation & Logistics industry verticals.  Torey graduated from the United States Naval Academy and served as an infantry officer in the Marine Corps.  Upon leaving active duty, Torey completed his Masters in Business Administration from the R.H. Smith School of Business at the University of Maryland.
Image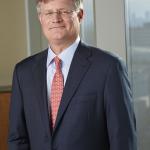 Doug McCartney
Doug McCartney is a Managing Director and a co-founder of VRA Partners. Doug brings almost 30 years of investment banking experience in mergers & acquisitions and capital raising transactions and in representing both public and private companies. Doug also has significant experience as an advisor to public company boards of directors and special committees.  Prior to founding VRA Partners, Doug was a Managing Director, Head of the Technology and Communications Investment Banking Practice Group and Chief Operating Officer of the Investment Banking Department of The Robinson-Humphrey Company and its successor, SunTrust Robinson Humphrey. Doug was responsible for the execution of investment banking transactions, including merger and acquisition assignments, financial advisory assignments, private placements and public offerings of equity and convertible securities. Doug was also a member of the firm's Capital Commitment Committee and Operating Committee. Doug received an A.B. degree, cum laude, in Economics and Political Science, from Duke University in 1987, an MBA from the Kenan-Flagler Business School in 1992, where he was one of two recipients of The Richard H. Jenrette Fellowship.
Image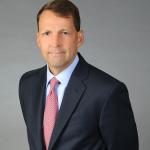 David Phillips
With more than 20 years of experience—both in private practice and as a senior legal officer for a large, publicly traded manufacturer of chemicals and building products—David Phillips advises clients on a broad range of corporate governance matters and complex business transactions, including mergers and acquisitions, divestitures, strategic investments, capital formation, debt and equity restructurings, and securities offerings. David's extensive experience includes counseling companies operating in the manufacturing, technology and distribution sectors on their most strategically significant matters, including advising some of the nation's leading chemical, building products and consumer goods companies in connection with their acquisitions and dispositions. He also regularly represents private equity funds in their portfolio investments as well as sponsors in connection with fund formation and regulatory matters affecting funds and fund sponsors. David's previous experience includes being seconded to the in-house legal department of a Japanese automotive manufacturer, where he provided general counseling advice with respect to US legal matters.
Opening Session - Corporate Development Panel
Image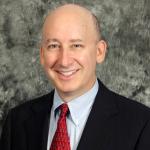 Gary Denning
Gary Denning was most recently the VP of Corporate Development and M&A at Axiall Corporation, a $5 billion revenue Atlanta-based public company that produced chemicals and building products.  As the head of the function reporting to the CEO, Gary was a member of the executive team that led the sale of the company to Westlake for $3.8 billion.  Prior to the sale of the company, Gary led the refining of the portfolio by selling off four non-core divisions. Since the acquisition of Axiall, he has had several M&A consulting roles in the market.  He was a corporate development consultant to the new owner Westlake for six months.  He is currently leading the sale of three non-core divisions and helping PE groups on two buy-sides.  Gary also worked with Lone Star Funds to acquire Arclin Inc., a $500 million industrial company in Roswell, GA and has been on the Board for the past two years.  Prior to joining Axiall, Gary spent 17 years in investment banking at Chase Manhattan Bank, Bear Stearns and Houlihan Lokey.  He has worked on over 170 M&A transactions over the past twenty-five years.  Gary has a BA from Duke University, an MBA from Fordham University and a MA from Emory University. 
Image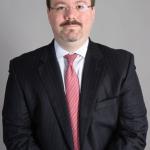 Travis Hendren
Travis Hendren has been Vice President of Corporate Development and M&A at GMS, Inc. since June 2014. Mr. Hendren is responsible for leading the inorganic growth strategy of GMS, including acquisitions and greenfields. Since Mr. Hendren joined GMS, the Company has grown from 136 locations in 28 states with $1.35 billion of sales to almost 250 locations in 42 states and 5 Canadian Provinces with over $3 billion in annual revenues. Over his four years, GMS has completed over 25 acquisitions and opened over 30 greenfield locations.  Prior to joining us, Mr. Hendren served as a Managing Director at Algon Group, from December 2008 until May 2014. Mr. Hendren has over 20 years of experience working with leading building materials manufacturers and distributors as well as real estate development, construction and investment companies. Mr. Hendren earned a B.S.B.A with distinction from the University of North Carolina.
Image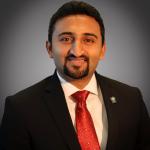 Karan Ishwar
Karan Ishwar is currently CFO for all Argenbright Group companies, including SecurAmerica, ERMC, American Security Programs, and Delta Global Services. In this role, Karan oversees all finance and accounting functions, risk management, treasury, strategic initiatives, mergers and acquisitions, integration, technology partnerships, and investments. 
Karan is responsible for the inorganic growth strategy and has been the key architect in helping the group achieve a ten-fold revenue growth over the last five years through a series of strategic acquisitions including both platform acquisitions and tuck-in acquisitions, leading to the transformation of the group from a single-service regional provider to a multi-service national provider. Over the last 18 months, he has led and completed 10 transactions, including asset acquisitions, stock purchases, complex carve outs, joint ventures, acquisition through Chapter 11 process across the security, facility services and aviation services space and multiple-financing transactions involving senior-term debt and asset-based lending facilities.
Image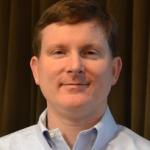 Patrick O'Boyle
Patrick leads Corporate Development at Cox Automotive based in Atlanta, Georgia.  Patrick began the role in December of 2018, and is currently focused on investing in early stage technology companies and bolt-ons for the Cox Automotive portfolio.
Prior to joining Cox, Patrick spent eleven years at Boral Industries, a portfolio company servicing the building products and construction materials industries through multiple divisions.  Boral's global headquarters is in Sydney, Australia, and the company is listed on the Australian Securities Exchange.  At Boral, Patrick was the head of North American Strategy and Corporate Development.  In addition, he was also the General Manager of Boral Composites, the North American portfolio's fastest growing business, and he worked in their Cladding business.
Patrick is an Atlanta native and went to school at Vanderbilt University.  
Image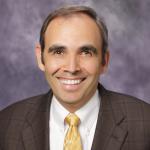 Michael Bouhadana
Michael Bouhadana is a Senior Principal with the Keystone Group, who specializes in both mergers & acquisitions, and growth initiatives, for technology, manufacturing and services companies.  Over the course of the past twenty years, Michael has advised and led acquisition growth - from front-end strategy, execution and delivery - through merger integration, planning, and execution. He has also led high-performance teams for private and publicly-traded companies. A common thread in Michael's career has been a focus on team-based problem solving, and a drive to increase value within a given company's operations. In 2018, he led several acquisition and integration initiatives, working with a public manufacturing company, a manufacturing business based in Europe, and a fast-growing consumer goods eCommerce business.
Michael holds a BS in Electrical Engineering from the University of Florida, an MBA from the Kellogg School of Management at Northwestern University, and a Master's Engineering Management, also from Northwestern.
Image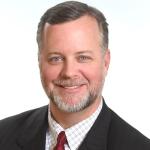 Patrick Putman
Patrick Putman has over twenty-five years of commercial banking experience in Atlanta with financial institutions of all sizes, including both the largest and smallest banks in the state of Georgia. In 2010, Mr. Putman joined The PrivateBank as a Managing Director in the National Commercial Banking Division and was promoted to Head of Southeastern Commercial Banking in 2015. In 2017, Canadian bank CIBC acquired The PrivateBank to build its US Region and now has 46 offices in 18 states, as well as the ability to provide cross-border banking services to clients with North American operations.  CIBC Bank USA provides tailored commercial, wealth management, personal, and small business financial solutions. Mr. Putman's current responsibilities include the management, marketing and continued development of CIBC's commercial and industrial loan segment across the Southeast.