Image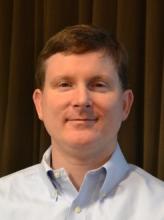 Patrick leads Corporate Development at Cox Automotive based in Atlanta, Georgia.  Patrick began the role in December of 2018, and is currently focused on investing in early stage technology companies and bolt-ons for the Cox Automotive portfolio.
Prior to joining Cox, Patrick spent eleven years at Boral Industries, a portfolio company servicing the building products and construction materials industries through multiple divisions.  Boral's global headquarters is in Sydney, Australia, and the company is listed on the Australian Securities Exchange.  At Boral, Patrick was the head of North American Strategy and Corporate Development.  In addition, he was also the General Manager of Boral Composites, the North American portfolio's fastest growing business, and he worked in their Cladding business.
Patrick is an Atlanta native and went to school at Vanderbilt University.