Image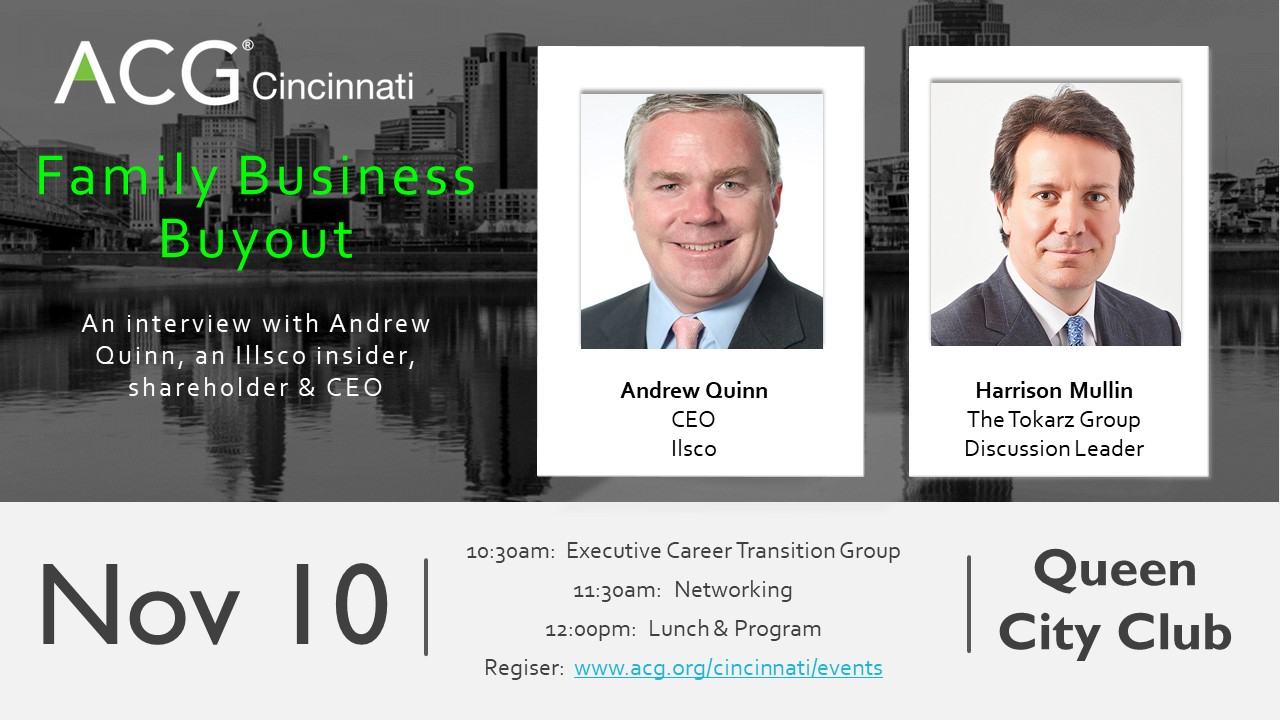 Event Details
When:
March 27 - 29, 2019
Where:
Location Name
Hyatt Regency Cincinnati
Add to Calendar
Overview
Body
Join ACG for our annual venture capital update. ACG Board member, Taft Partner and Brandery Co-founder Rob McDonald catches up with Pete Blackshaw, new CEO of Cintrifuse. Pete returns to Cincinnati after his recent role as VP of Digital Innovation with Nestle. He is the author of Doubleday Best Seller "Satisfied Customers Tell Their Friends, Angry Customers tell 3000: Running a Business in Today's Consumer Driven World."
Prior to Nestle, Pete founded Planet Feedback, Cincinnati's first start-up success.
Speakers
Pete Blackshaw
Pete Blackshaw is newly appointed CEO of Cintrifuse, a syndicate "fund of funds" and startup incubator created by P&G, Kroger, Western & Southern and other major entities in the Greater Cincinnati region. He's dedicated to developing a world-class innovation ecosystem to fuel economic growth, local attractiveness, jobs and big company innovation. He recently served as VP of Digital Innovation and Service Models, and earlier Global Head of Digital Marketing. & Social Media, at Nestle, S.A.s global headquarters in Vevey, Switzerland. Pete pioneered Nestle's industry-recognized Digital Acceleration Team (DAT), the Silicon Valley Innovation Outpost (SVIO). the HENRi Open Innovation platform, and the migration of 210,000 employees to the Facebook Workplace collaboration platform. 
He is author of a book by Doubleday entitled "Satisfied Customers Tell Three Friends, Angry Customers Tell 3000: Running a Business in Today's Consumer-Driven World," and periodically authors columns in Advertising Age centered around the book's themes. Pete founded PlanetFeedback.com, one of the web's first consumer-feedback portals, and co-founded the Word-of-Mouth Marketing Association (WOMMA). 
Rob McDonald
Taft | Brandery
Taft Parter | Brandery Co-Founder
Rob has garnered a reputation as a trusted advisor to clients of varying sizes and industries. He counsels both public and private companies on matters ranging from day-to-day corporate matters to complex mergers and acquisitions, securities and venture capital work. Rob also represents government entities, research institutions and sports franchises, partnering with their leaders to understand and achieve the organization's goals.
Rob is also well known for his work assisting entrepreneurs with business formation, fundraising, compensation, securities, commercialization, mergers and acquisitions and other matters pertinent to emerging businesses. In addition to his role as a partner at Taft, Rob is the co-founder of The Brandery, a top business accelerator, and co-manages Vine Street Ventures, a venture capital firm dedicated to investing in web and mobile technology.