Image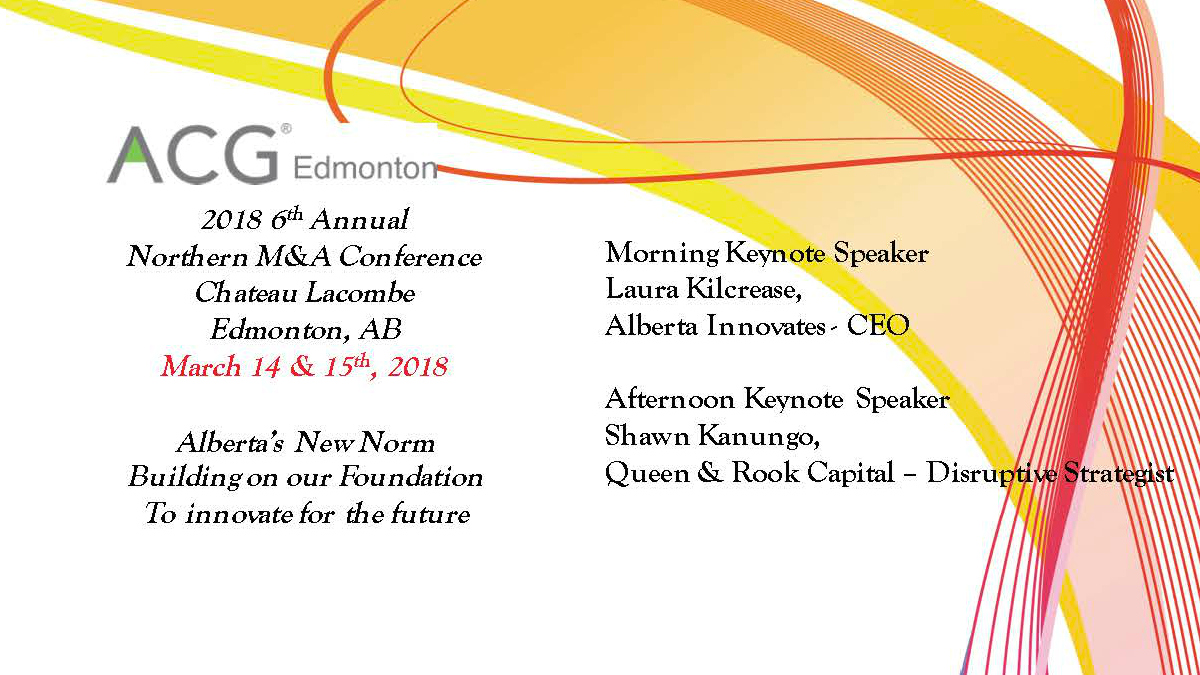 Event Details
When:
March 14 - 15, 2018
Where:
Location Name
Chateau Lacombe
Add to Calendar
Speakers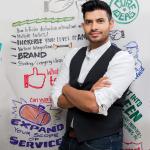 Shawn Kanungo
Queen & Rook Capital
Disruptive Strategist
Shawn Kanungo is a strategist and keynote speaker who operates at the intersection of creativity, business and technology. He has been recognized nationally and globally for his work in the innovation space after 12 years working at Deloitte. Shawn's mandate at the firm was to help corporate executives to better understand and plan for the opportunities and threats associated with disruptive innovation.
 Now as General Partner of Queen & Rook Capital, he is focused on applying exponential technologies and new business models to mature businesses. Shawn is a practitioner who has worked hand-to-hand with hundreds of organizations on their journey to digital transformation. He has adopted the concepts of behavioural economics, user-centered design, crowdsourcing, artificial intelligence, drones and film to help create world class client experiences.
 His work and interviews have been featured in Forbes, The Globe & Mail, The Guardian, CBC and CTV. In 2016, he was recognized as Avenue Magazine's Top 40 Under 40. He has spoken at TEDx in 2017, and named to Inc's 100 Most Innovative Leadership Speakers in 2018. His podcast, The Remix with Shawn & Wang, can be currently found on iTunes, Google Play and Stitcher.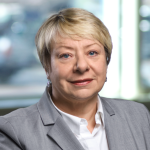 Laura Kilcrease
Laura Kilcrease leads Alberta Innovates as its Chief Executive Officer. Recruited from Austin, Texas, she is recognized as a significant motivator in shaping Austin's economic revitalization.  Laura influenced the creation of the Austin Technology Council and co-founded the Austin Technology Incubator, where companies have raised over $3 billion to date.
With over 25 years' experience in commercializing technology, Ms. Kilcrease is sharing her enthusiasm and entrepreneurial expertise to create innovation coalitions that leverage the talent and spirit of Alberta. Prior to becoming Alberta Innovates' CEO, Laura was a seven-year member of the Alberta Research and Innovation Advisory Committee.
Born in London, Laura received her Chartered Management Accountant certification in the U.K. and a Masters in Business Administration from the University of Texas.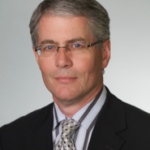 Craig Wright
RBC
Senior Vice-President & Chief Economist
As chief economist, Craig leads a team of economists providing economic, fixed income and foreign exchange research to RBC clients. Craig is a regular contributor to a number of RBC publications and is a key player in delivering economic analysis to clients and the media through the Economics Department's regular economic briefings.
A graduate of Wilfrid Laurier University and the University of Toronto, Craig was appointed Chief Economist in 2001 having joined RBC 1994 after working at another financial institution for seven years. Craig is a participant in a number of the key RBC internal committees and is a member of the CD Howe Monetary Policy Council, Lazaridis School of Business Economics, Wilfrid Laurier University Dean's Advisory Council and the British Columbia Economic Forecast Council.
Event Secondary Body
Agenda
| | |
| --- | --- |
| March 14th                      |   |
| 4:00 – 5:00 pm | VIP Reception – By Invitation Only |
| 5:00 – 8:00 pm | President's Reception |
| March 15th |   |
| 7:00 – 7:30 am | Registration |
| 7:30 – 8:30 am | Bennett Jones Breakfast |
| 8:00 am | Welcome |
| 8:10 am | Economic Update, Sponsored by Forbes Bros Capital, Craig Wright, Chief Economist, RBC |
| 8:45-9:45 am | Morning Panel, Sponsored by ATB – Updates in M&A Trends |
|   | Kenna Houncaren, VP Acquisitions, Stantec |
|   | Chad Danard, Managing Director, TriWest Capital |
|   | Dave Yager, Yager Management Ltd. |
| 9:45-10:30 am | Networking Break, Cafe sponsored by KV Private Equity and PE Hall sponsored by S&P Global Market Intelligence |
| 10:30 -11:00 am | Presentation of Recent Developments in US/Canada Relations - Hon. John R. Baird, P.C. |
| 11:00-11:45 am | Morning Keynote Speaker – Laura Kilcrease, CEO, Alberta Innovates |
| 11:45-12:30 pm | First West Capital Lunch |
| 12:30-1:30 pm | Afternoon Panel, Sponsored by EY, Industry discussion focused on innovation, competitiveness, challenges and opportunities in the Alberta market. |
|   | Sam Pillar, CEO, Jobber |
|   | Allan Cleiren, COO, Aurora Cannabis Inc. |
|   | David Niebach, Manager Financial Services, Melloy Industrial Services, a division of PCL |
| 1:30-2:00 pm | Networking Break, Cafe sponsored by KV Private Equity and PE Hall sponsored by S&P Global Market Intelligence |
| 2:00-3:00 pm | Afternoon Keynote Speaker, Sponsored by Dentons |
|   | Shawn Kanungo, Disruptive Strategist, Queen & Rook Capital |
| 3:00-3:15 pm | Closing Remarks |
| 3:15-4:30 pm | Closing Reception & Scotch Draw Sponsored by Bond Capital |
Hosted by:
ACG