Image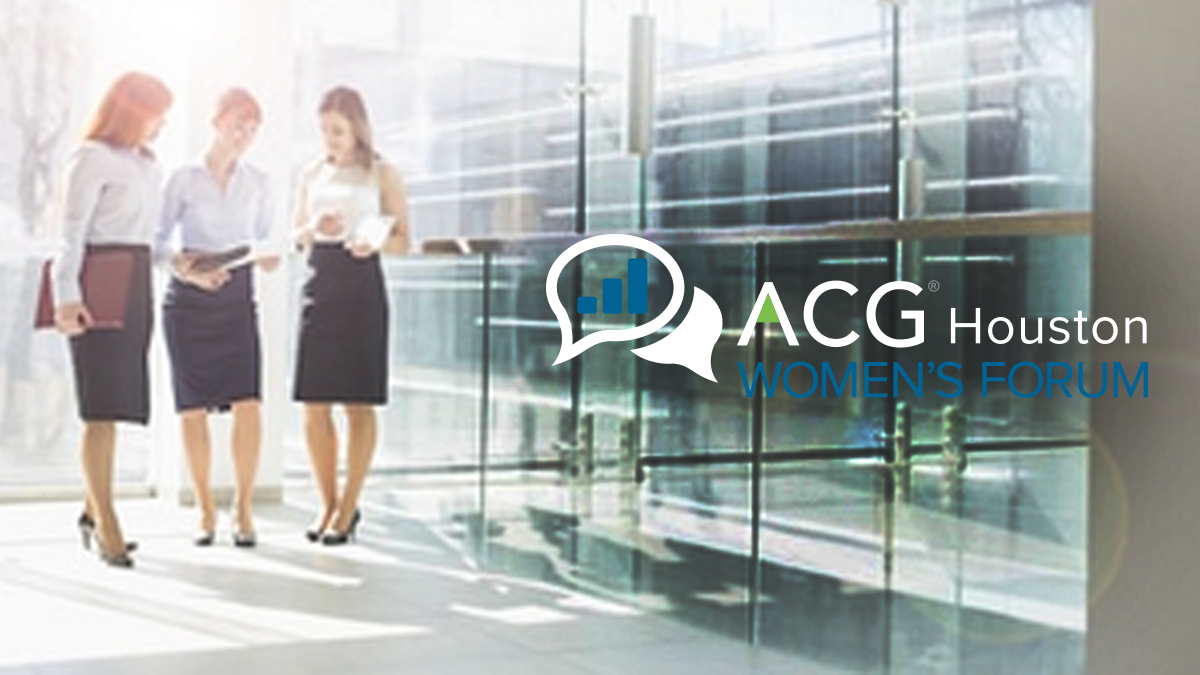 Event Details
When:
October 12, 2018 11 AM - 1 PM CDT
Where:
Location Name
Brennan's of Houston
Add to Calendar
Speakers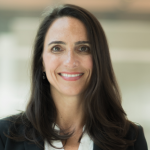 Jennifer Durgin
ExxonMobil
Global Fuels Marketing Services Manager
Jennifer M. Durgin has 24 years of experience at ExxonMobil specializing in the Retail Fuels Organization with a deep understanding of the value delivered through our network of fuel stations carrying the Exxon, Mobil and Esso flag around the world.
She joined Mobil Oil after graduating from Virginia Tech in 1994. Her roles have brought her across the country including Albany, NY, Nashville, TN, Fairfax, VA and Houston, TX.
Her early years were spent in the field as a Sales & Business Consultant, building the On the Run Convenience store brand which grew to over 1000 sites, and as a Category Manager, responsible for over 5000 products.  Her other roles include Operations Manager where she managed $300M in annual revenue with over 300 employees, Pricing Tactics Advisor where she set pricing strategies for the Gulf Coast Region, and Implementation Manager where she effectively managed the transition of the US Fuels business to the Branded Wholesaler model. She was the first ever US Loyalty Manager, establishing both the Return and Earn and Safeway grocer programs delivering 6% volume growth.
Jennifer's experience led her to a role as the Marketing and Communications Manager for the Americas where she created the Synergy 7 fuels TV commercial and promotional campaign to 13k sites across US and Canada, helping to drive improved brand value for the Exxon & Mobil brands.
Her most recent roles have been focused on global strategic assignments in the fuels channel, driving brand value for 27 thousand sites across 18 countries.  As the Global Fuels Brand Manager, she was responsible for product line management working with EMRE to design additive treatments around the world. She is currently the Global Services Manager focusing on marketing led growth across Fuels and Lubricants in Digital Services and Customer Segmentation.
Jennifer has a 15 year old son, Brant, who is a rower for Parati Competitive Rowing of the Woodlands and a 14 year old daughter, Jayden, who plays both piano and basketball for College Park High School.  She has a rescue dog named Pink.  Her passions include D.E.C.A. for future business leaders, Culture of Health, mentoring female leaders, personal travel with her family and a new and optimistic love of golf. 
Emily Halpern
Emily is the Founder of VUE Partners, a firm assisting deal makers with identifying capital partners for funding opportunities, as well working with founder and family owned businesses in the lower middle market space with capital introductions. She also serves as an external advisor to MorganFranklin Consulting's Private Equity Practice, based in McLean, Virginia recently awarded nationally as the top mid-tier consulting firm.  Her passion for diversity includes advising the Philadelphia Entrepreneur Center and an Atlanta based fund both focused on providing access to capital for minority-owned businesses which include female owned.
Prior, Ms. Halpern was responsible for Originations in the Southeast Region for Brightwood Capital Advisors, a New York based firm now managing over $3B in assets providing lending and equity solutions focused on the lower and middle market segment. This included their two SBIC funds, one of them solely focused on investing in women, minority and veteran owned companies. In 2015, she found a unicorn, providing a $77M debt facility to an Atlanta-based restaurant group that is female majority owned and minority owned.
Prior to joining Brightwood, Ms Halpern was a Director in McGladrey's Client Services Group overseeing the Southeast Private Equity Practice for Business Development covering private equity sponsors, debt providers and intermediaries. Her role served across a variety of service lines where she was responsible for new business and overall client relationship management. Prior to McLaren, Ms Halpern was a Vice President at JPMorgan Asset Management based in New York where she advised mid-size US institutional clients on solutions across all asset classes including alternatives. Prior to her role at JPM, she served in various roles with PNC Advisors, First Union Capital Mangement Group, and NationsBank Syndications Group.
Ms. Halpern earned her B.S. from Elon College and is involved with the Association for Corporate Growth (ACG), Women's Finance Exchange, a variety of women's initiatives and mentoring, as well as the First Tee Program. She is recently married and currently resides in Houston. In her spare time, she tries her best with golf, enjoys traveling, and keeping up as a foodie in the City.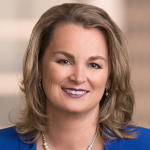 Cassandra Mott
Thompson & Knight LLP
Partner
Cassandra Mott represents both capital providers and capital users, including private equity funds and their portfolio companies, in a variety of commercial transactions, with a particular focus on leveraged buyout financings related to acquisitions and recapitalizations.  According to Chambers USA 2013 by Chambers and Partners, she is an "exceptional practitioner with great business sense."
Cassandra has structured, negotiated, and documented senior, subordinated, mezzanine, and unitranche financing facilities of many types, including single, "club" and multi-bank, syndicated, general working capital, investment-grade credit, asset-based, cash flow, first lien and second lien, and multijurisdictional facilities.  Cassandra also advises clients on intercreditor matters, helping them structure and negotiate transactions with multiple debt tranches and lien priorities.  Her practice also includes advising clients on in-court and out-of-court debt restructurings.
She has worked on many transactions both domestically and internationally.  In addition, her industry experience is vast and includes transactions in numerous businesses such as oil and gas, chemicals, consumer products, healthcare, technology, retail, transportation, and manufacturing.
Cassandra serves on the Global Board of the Association for Corporate Growth (ACG) and is past president of the Houston Chapter of the ACG.  She co-chaired the 2018 Texas ACG Capital Connection. Cassandra also serves on the Stewardship Committee of the Houston Food Bank, and is a member of the Greater Houston Partnership's Executive Women's Partnership.  She also serves on Thompson & Knight's Management Committee.
Sponsors